Discussion Starter
·
#1
·
Guys:
The recent thread on the .32 OM by Moosedog prompted me to drag my own .32 out of the safe where it has resided since purchased a while back. I got the revolver in a trade and have not had the chance to study it much, until now. I thought perhaps some here might be able to shed some light on the non-standard features on this target gun. It is serialed 640830.
The most obvious mod has been the addition of the target stocks. They fit and feel good, so I think I will leave them on as period correct and part of the gun's history. I am not certain but I believe that they are Sanderson stocks. Can anyone say for sure?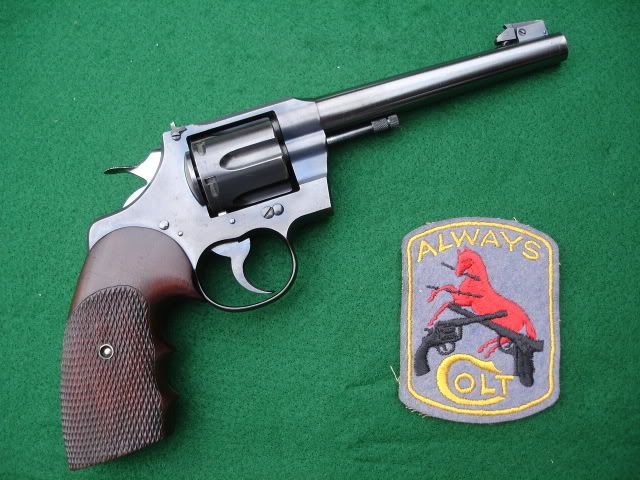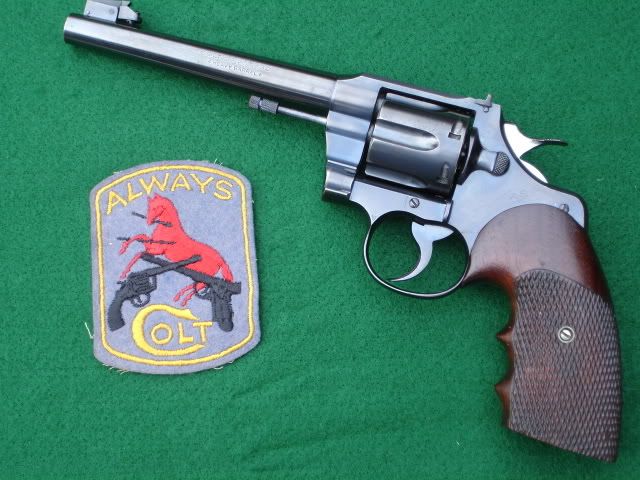 Another feature of note is the wide target hammer. I see no markings on it. Can it be a King, or something else?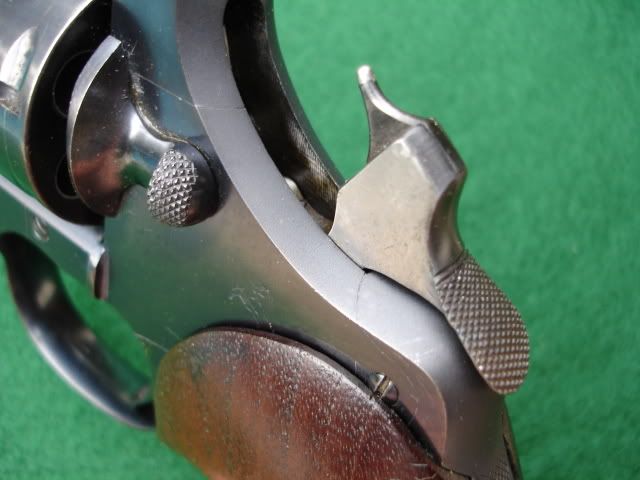 How about the front sight? It appears to be an addition as well. The 1940 Colt Price List says that the available front sights are a Patridge or a Gold Bead. This one is neither, and is unmarked. Again, is it a King or something else?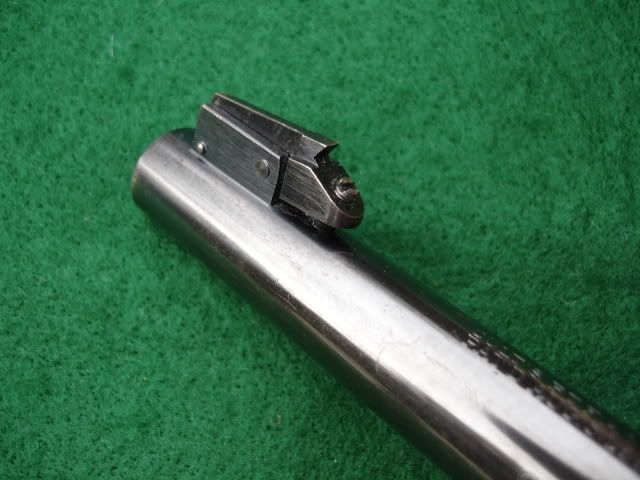 This revolver was obviously owned by someone who liked to shoot and who took good care of his guns. I have not shot it yet, but would not be afraid to do so. (I am a little short on .32 ammo, however, as I have had an utter lack of interest in that caliber my entire life. This revolver may change that.)
Anyway, any comments offered on the questions I posed would be welcome.
Regards to all,
Charlie Flick