Discussion Starter
•
#1
•
Here's a pretty scarce 1916 M1911. A 1916 is a tough pistol to find just because so few were produced. There were only 4214 total shipped to the Army, and only 800 total shipped to the Marine Corps that year...making 1916 the year with the least M1911 pistols produced.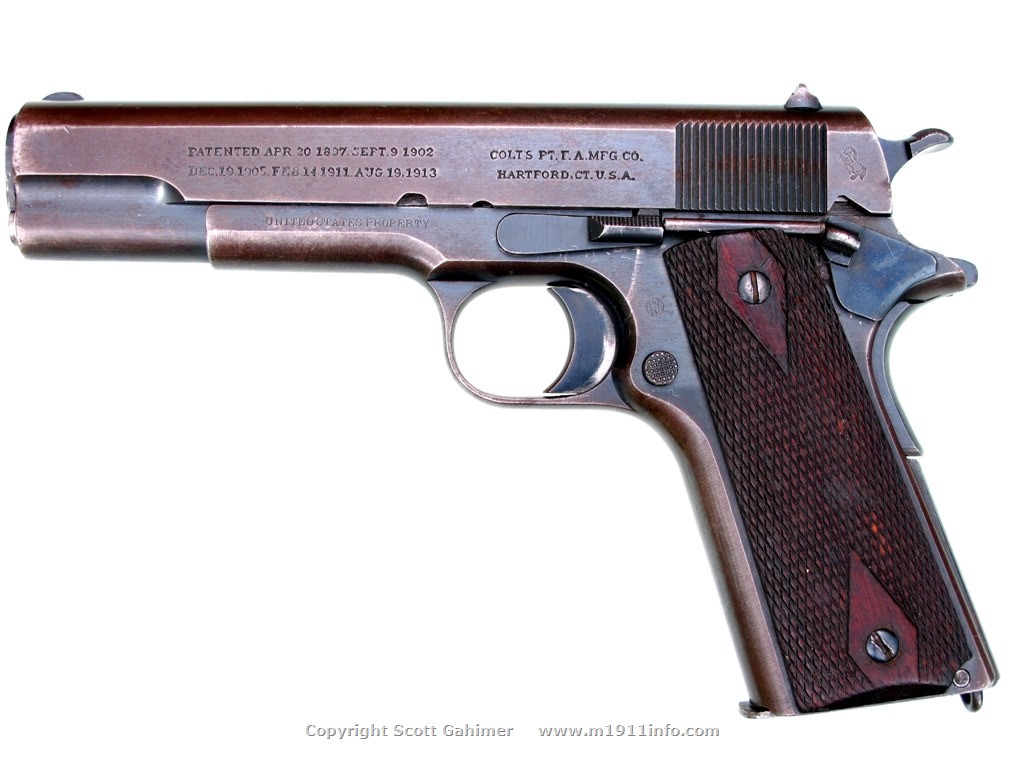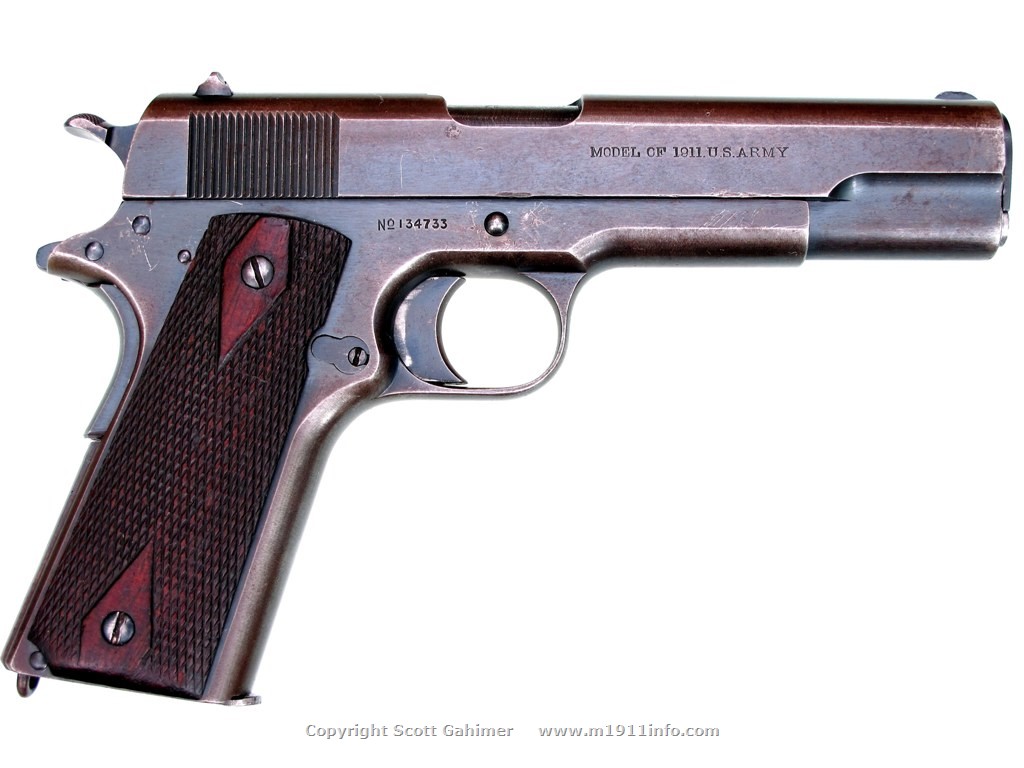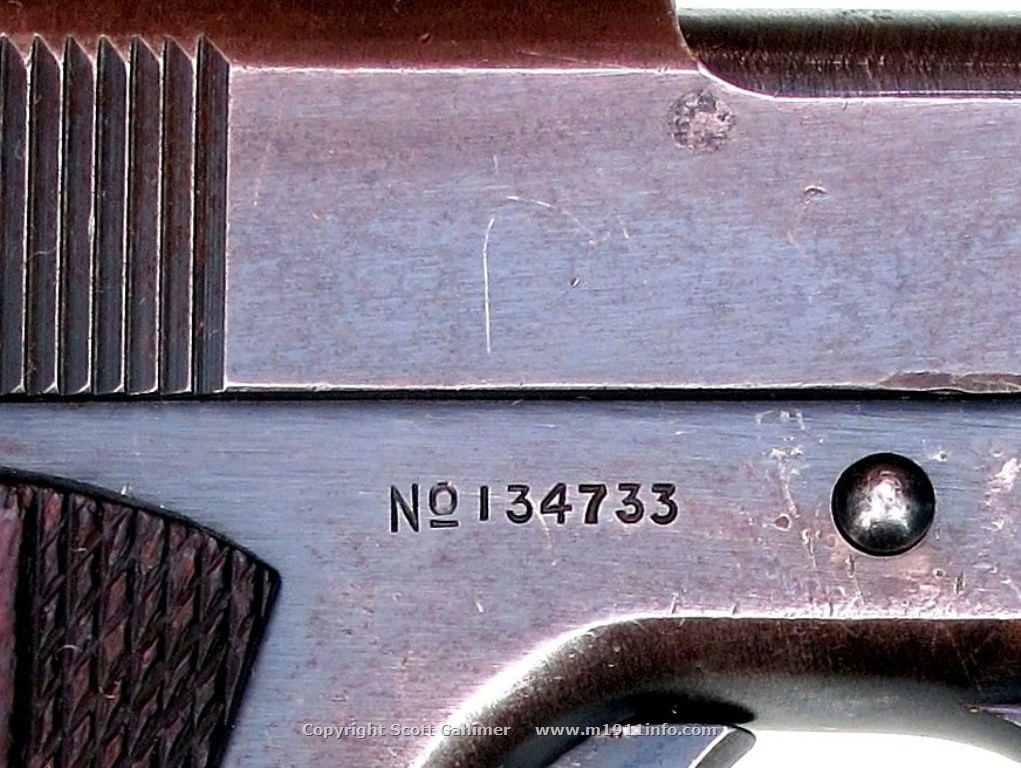 As you can see, it's not a real pretty pistol. It has a fair amount of browning overall, but especially on the slide where it rides against the holster. Tannic acid will do that, but I have a feeling, much of the browning is from the tropical climate where it served.
This pistol was shipped 4 November 1916 to Commanding Officer, Hawaiian Ordnance Depot, Honolulu, Hawaiian Islands, in a shipment of 700 pistols (134201-134900). This pistol was likely at (or near) Pearl Harbor when the Japanese attacked on 7 December 1941, which led the U.S. to declare war the following day.