Hello I am new to the forum and Colt Revolvers. I have had a few Colt 1911's but the revolvers are a whole different animal. I would like to have a Python and passed on a deal for a SS 6" in the box for $750 3 years ago (Had the money and built an AR15 instead Very Stupid). Now that prices are out of this world I cant pay that!!!

So today I was out and brought home a new addition. I don't know how well I did as I don't know much about them. It looks to be in great shape. Has been shot and nobody cleaned it. As far as it goes I like it! Now a few questions.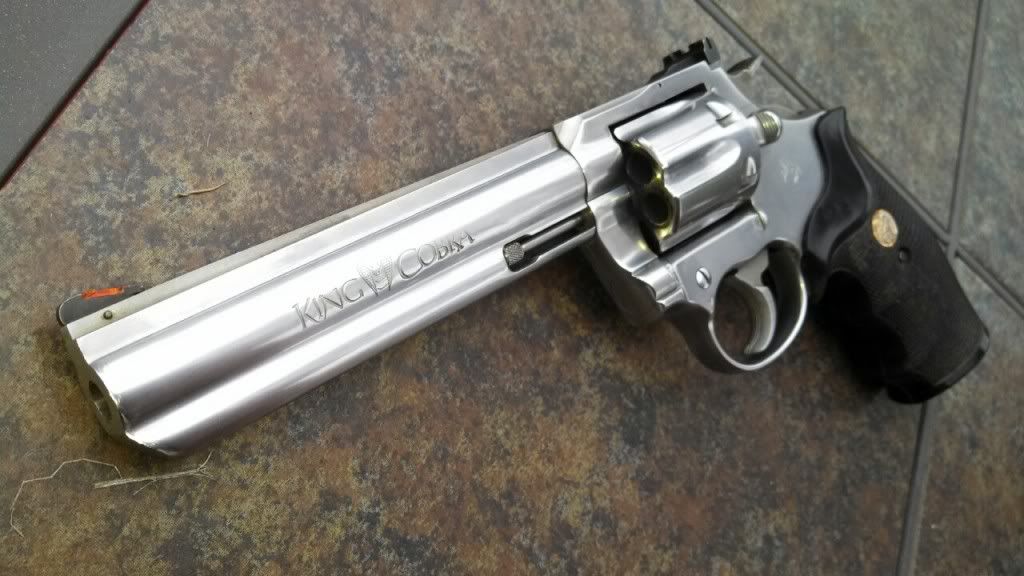 I have messed with a few Colts revolvers and they had slight play in the cylinder as does this one.
Did later model Colts have that slight play from the factory?

I have seen Colt 1911's were words were not real deep in areas.
If you look in the pics you can see the top of the R and A kinda soft (Is that from holster or what?)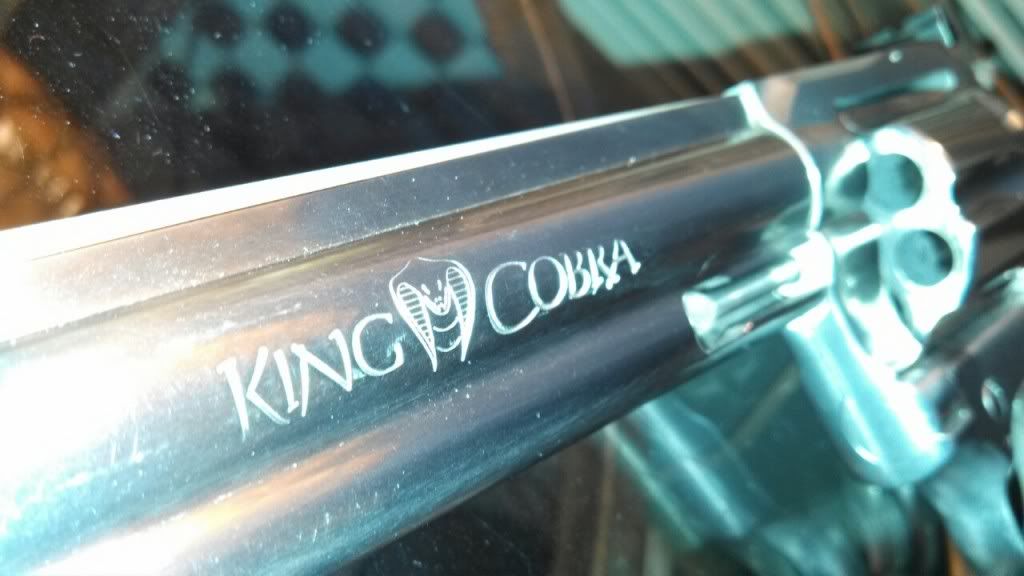 I found a few specs on the frame under the rubber grips. I have cleaned up blued and Parked guns with Hoppe's and 0000 Brillo but never Brushed Stainless
Is there a way to clean that?
What is the best way to clean the overall gun?
Its Saturday and I would love to find out what year it was made. Colt hotline not open
Any body out there help me with that The Serial # is KC53XX

I paid $800 out the door with no box

Did I pay too much???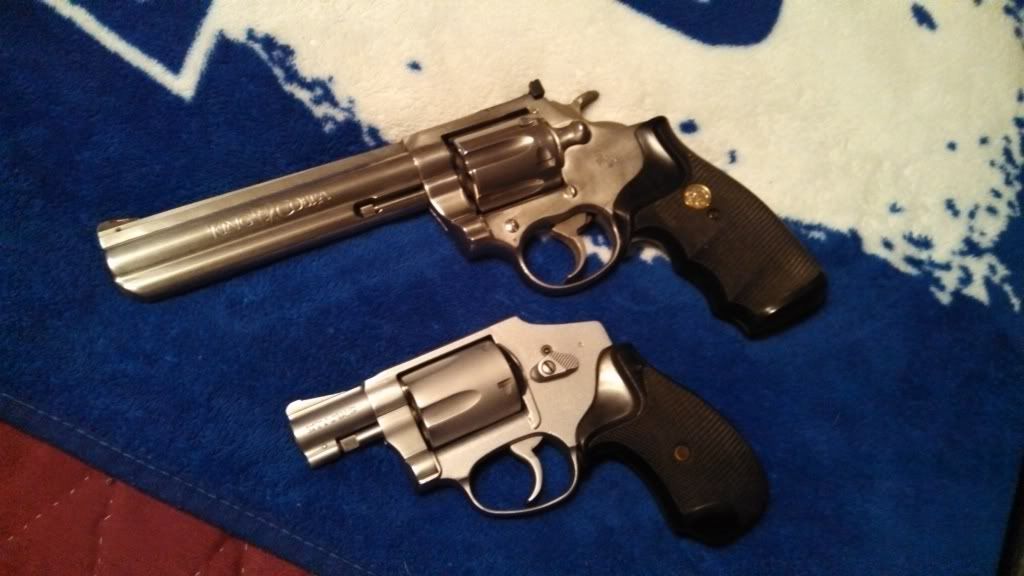 Thanks