I recently bought a Hy Hunter Western Six Shooter .357 Magnum Single Action. This gun was the immediate successor to the Great Western Single Action, and has the Christy designed firing pin, as did the Great Western.
Christy gun works was located in San Francisco, California in the 'Fifties era, and they developed a firing pin for Colt Single Actions that was frame mounted. This system had a steel tube in the frame with a spring loaded firing pin. The hammer had a very deep step to fit around this assembly. Elmer Keith wrote in praise of this system, calling it a "gas proof" system. And praised Ruger for his frame mounted firing pin, which did allow a more attractive hammer profile than the Christy. This was lost with the coming of the transfer bar arrangement, however.
The Christy firing pin: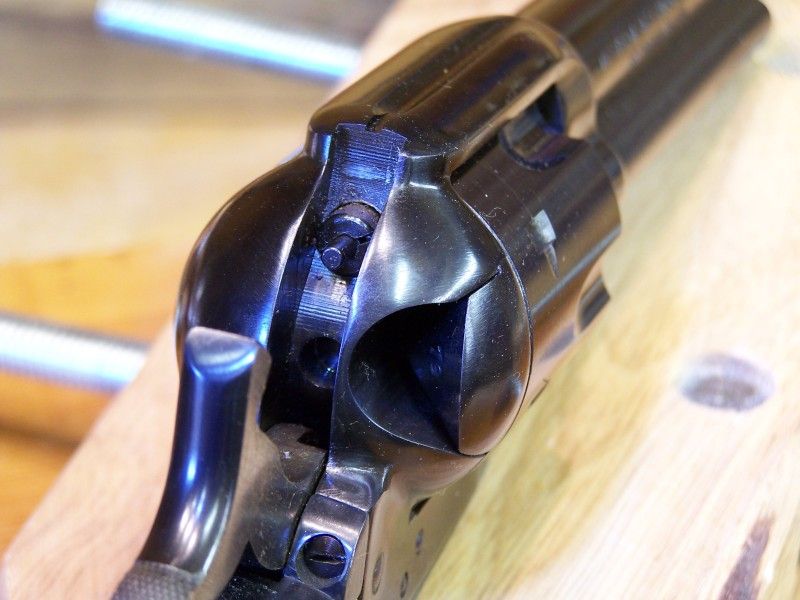 And the resulting hammer: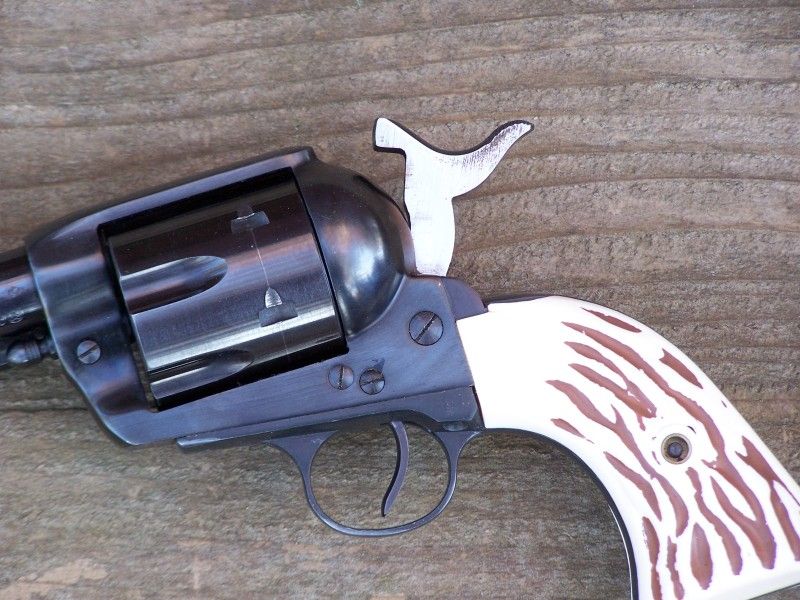 I've had a great deal of experience with both types, both in Single Action revovler and double action S&W guns, and much of this with the .44 Magnum cartridge. What I'm getting around to is the fact that I have experience pierced primers and blown case heads, many of these with a S&W Model 29 with the hammer mounted firing pin.
When these instances occurred, I experienced no gas leakage past the firing pin opening nor even behind the cylinder. Certainly was never aware of anything wrong until I extracted the fired case.
How about ya'll? Any bad experiences because of firing pin type?
Bob Wright
(Sorry. I have a Band-Aid on my finger.)