Discussion Starter
·
#1
·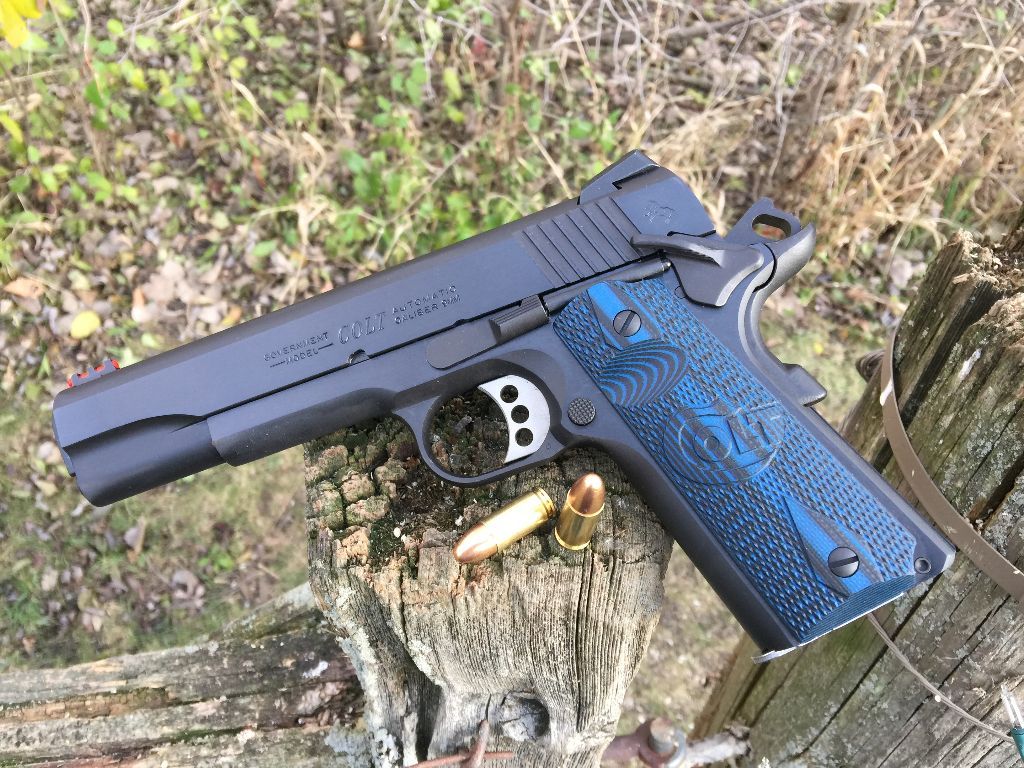 My best friend from high school and I are planning on fulfilling a bucket list checkmark. We are planning to take the Gunsite 250 pistol class. I'm retiring and he is already retired. He asked me what gun he should use when we go. I told him that a 1911 is really the most appropriate since Col. Jeff Cooper was such a believer in the platform and are the two of us. He has a Gold Cup National Match from the early 1980s that he has been shooting since buying it new. I told him that would be a great gun. Then he asked me, "Don't a bunch of manufacturers make 1911s in 9mm nowadays? Wouldn't that be a little easier to shoot than a .45 for a week long class at our age?" Hey, we're not that old darn it! I told him I just saw an ad from CDNN in my email for the Colt Competition Gov't Model 9mm in blue for $799. A quick check on Gunbroker and no one could be that deal.
So my best friend bought two of them, consecutive serial numbers. He gave me one as a retirement gift. Sorry, he's my friend and I'm not sharing him...lol. So I picked up the gun today (we live in separate States) at my local FFL. I cleaned it and lubed it and I can't wait to do a bunch of shooting with it.
We aren't going to Gunsite until early Spring. My friend also ordered matching El Paso Saddlery Street Combat leather holsters with border stamping and matching double magazine holders for us.
The trigger on this Colt is fantastic right out of the blue Colt box. I love the sights with just the red fiber optic up front and the plain adjustable rear sight from Novak. The extended thumb safety and beavertail grip safety, along with the blue Colt VZ grips make a terrific package at a great price.
We'll be shooting 1200 rounds of 9mm ball and another 100 rounds of 9mm frangible (in the shoot house) when we take the class.
This Colt is heavy compared to my other 1911s (Colt Talo LWT .38 Super Commander, Colt Custom ELCEN .38 Super, and my Dan Wesson CBob .45) with all the weight of the 9mm barrel and full size steel frame. I think it will tame the relatively light 9mm rounds and be an easy shooter for a week's worth of range time.
I'm very excited.
I'm also impressed...again...with Colt's workmanship. This gun's combination of the matte and polished blue flats looks great with the blue handles. Like my two Colt .38 Supers, I'm sure this one will also be a terrific shooter!