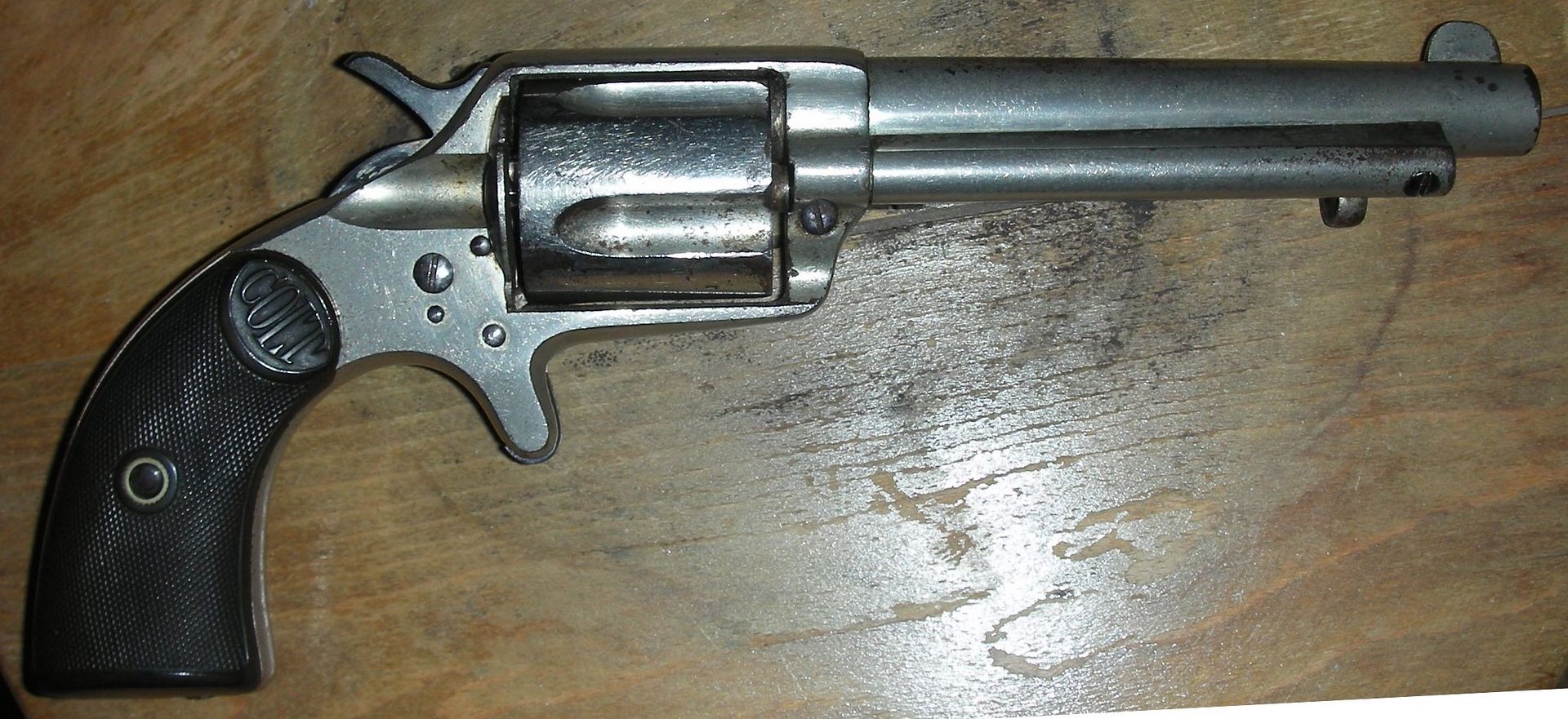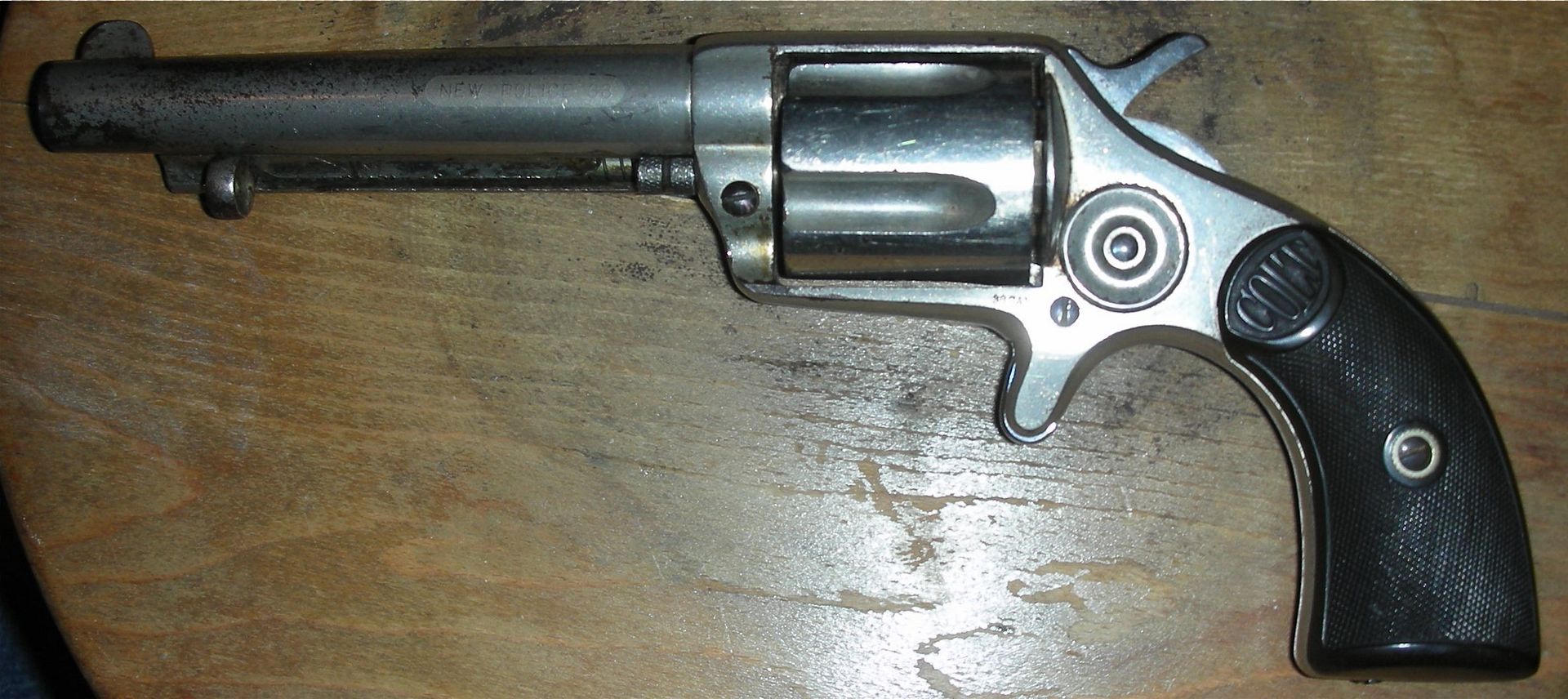 Etched barrel .38 CF, Nickel is almost 100% but for the patch seen near left muzzle. Grips sharp show no wear. Function perfect. Bore shiny & sharp. Fire blue on trigger & top & back of hammer 100%, s/n 17Ks. Dates from 1870s ??.
House pistol, New police, Cop & thug -- I see it called 3 names. Interested in its actual model name if it has one ----- but real want is valuation info. I saw one of the short bbl ones with a date of 1877.
I see pix of both checkered Colt grip & Cop & Thug grip, but very few pix of the longer bbl with ejector. On collectorsfirearms.com has its pocket pistol version at $2400 similar condition.
Wish I hadn't given away my old Colt book by Sutherland & Wilson.
Not wanting to sell but might trade -- of interest especially with 4.5" bbl & ejector ---->