Probably more than you ever wanted to see of early 70's Colt Sheffield Knives and the Colt Folding Knife. 1971 catalog depicts knives available and wholesale dealer catalog lists prices, retail and dealer, on a few revolvers and the knives. They were somewhat over-priced for the time, and were discontinued after several years.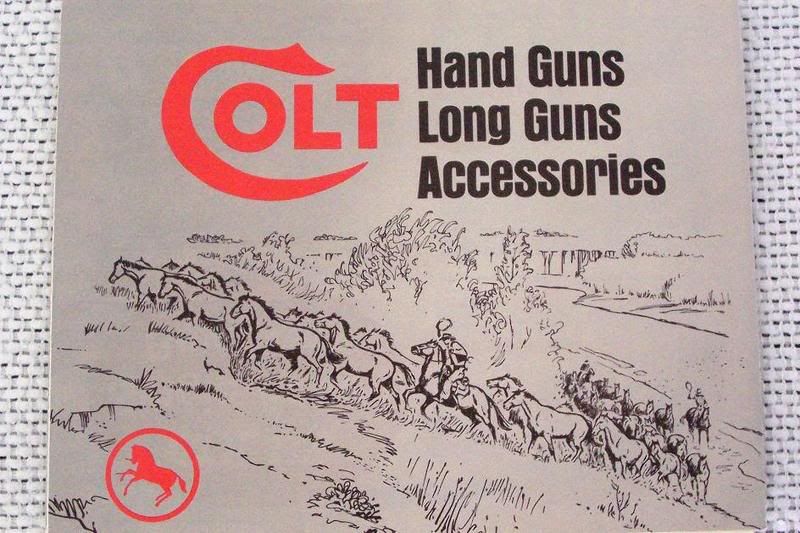 1971 catalog cover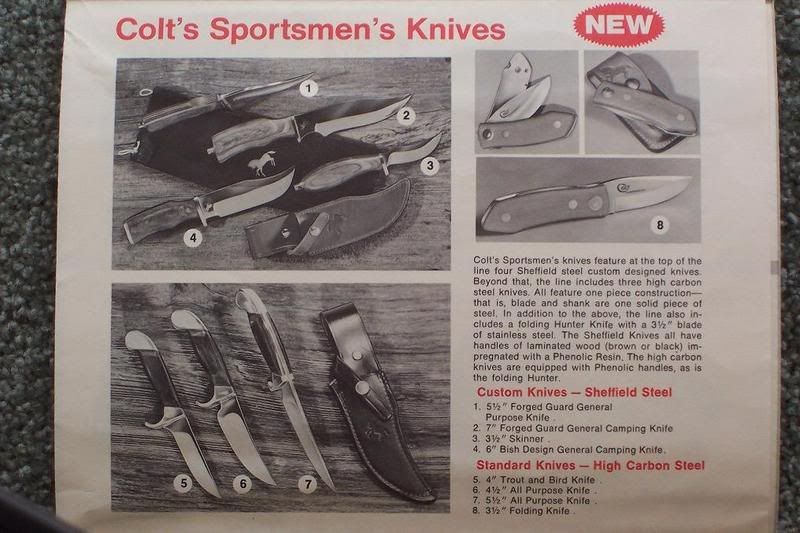 Colt knives photo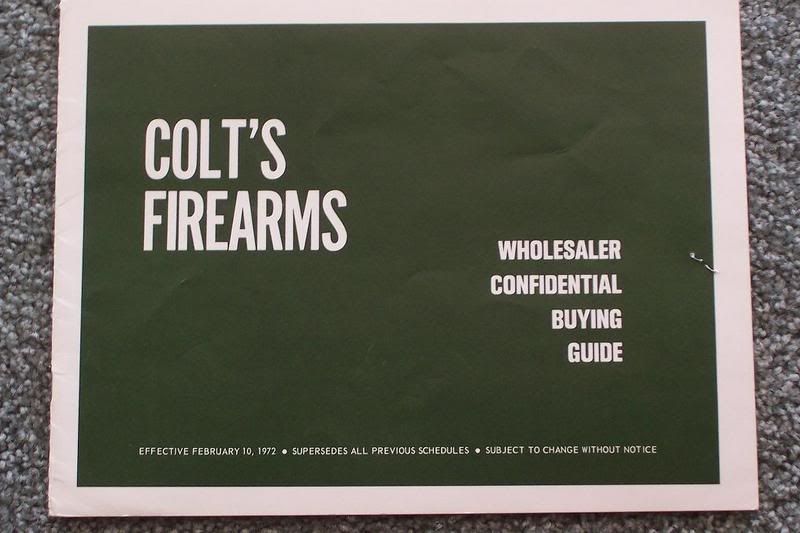 Colt dealer pricing 1972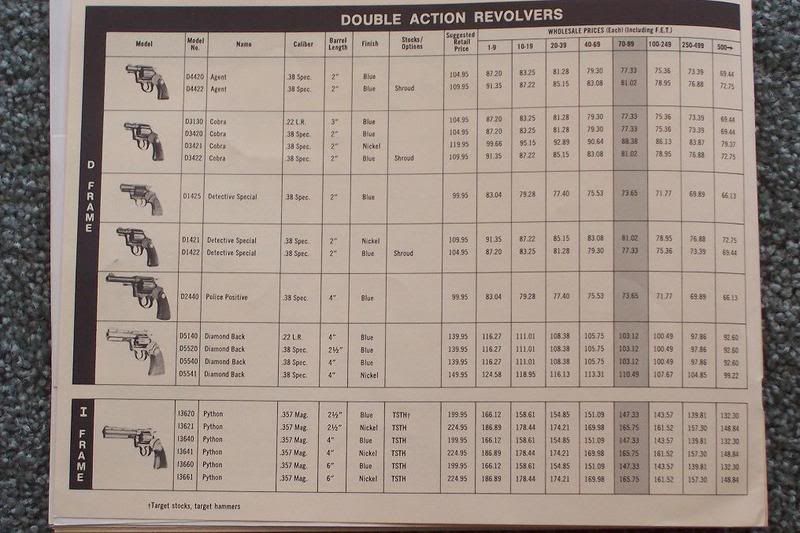 Random page in price list.
Page showing knife prices.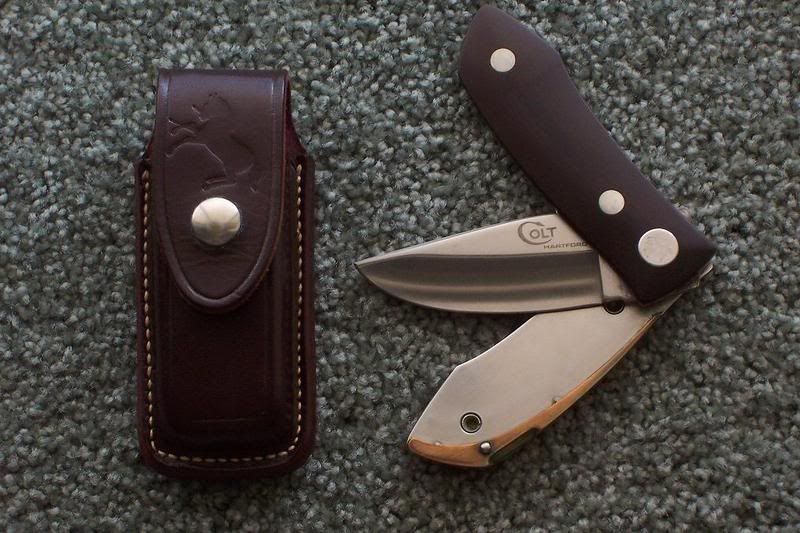 Colt folder, designed by Barry Wood. Initially lowest priced, but now very desireable, probably $300-400.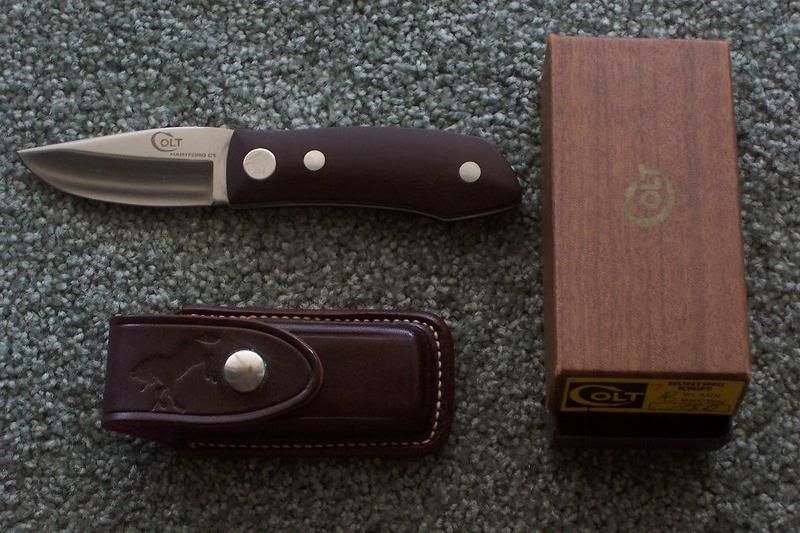 Another view with box. Same pattern as handgun boxes of that era.
3 1/2" Trapper or Skinner. All also came in maroon velvet bags with drawstring.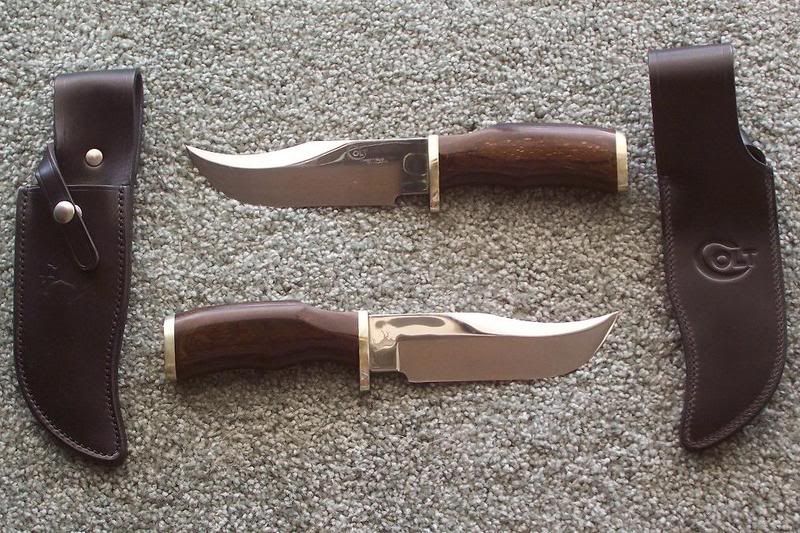 6" General camping knife, Bish design with sheath.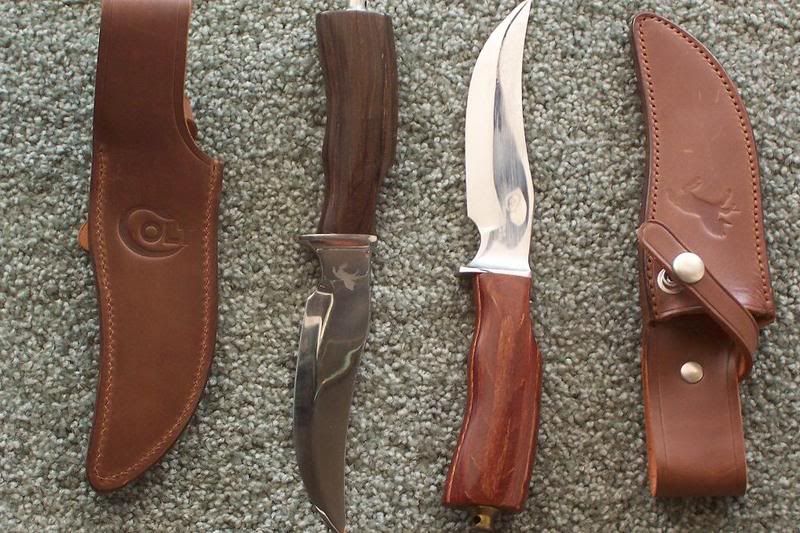 5 1/2" forged guard general purpose knife.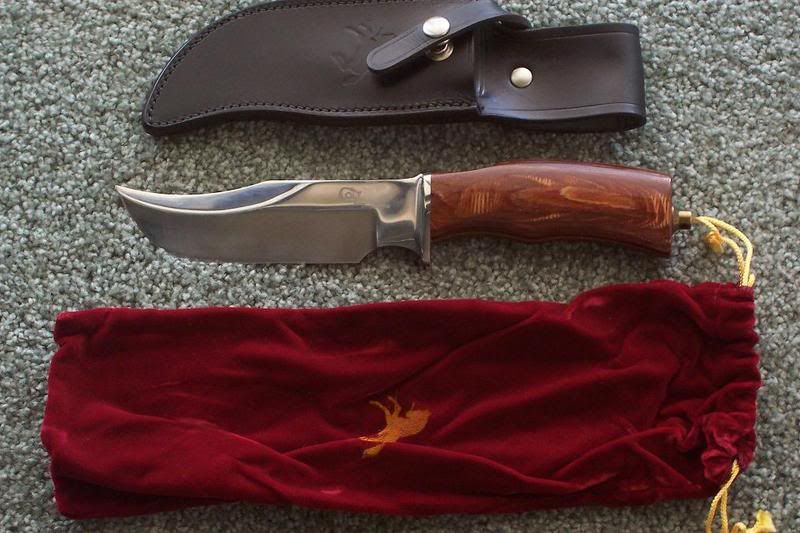 7" forged guard general camping knife. (Actually just slightly over 6".)
5 1/2" models with proper boxes.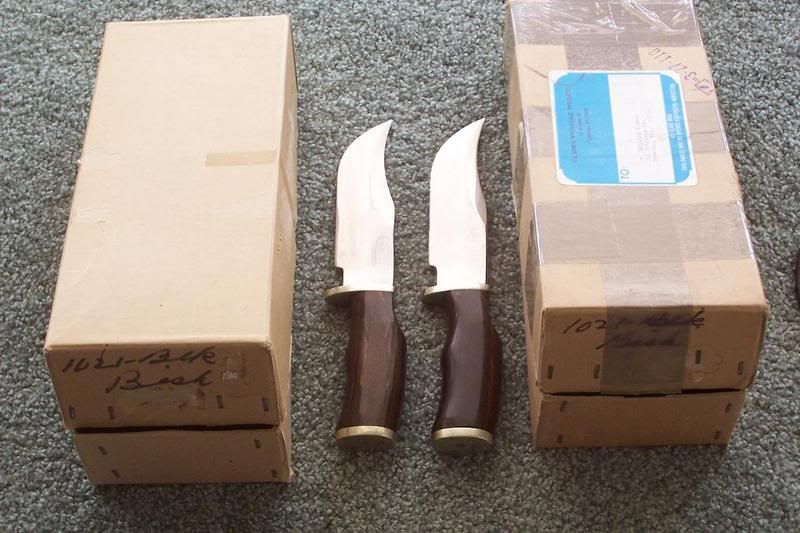 Bulk pack boxes used on last production, knives were still in velvet bags with sheaths, but no individual boxes.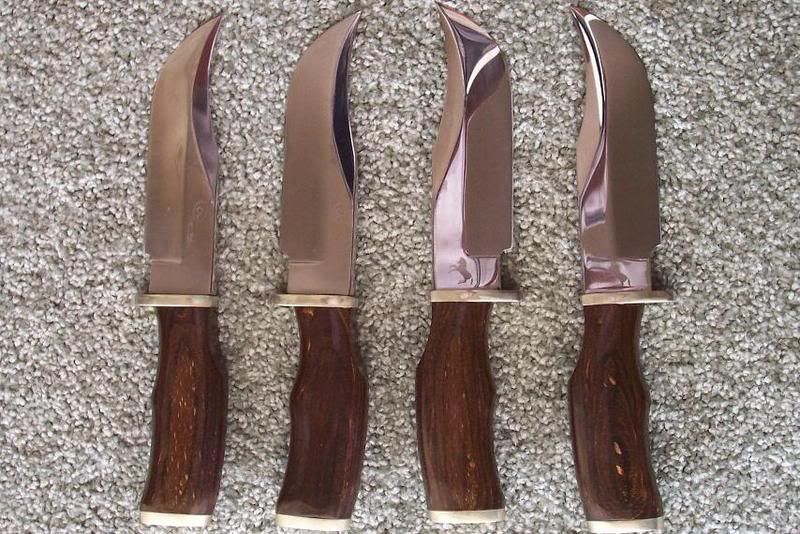 Another view of the 6" Bish design.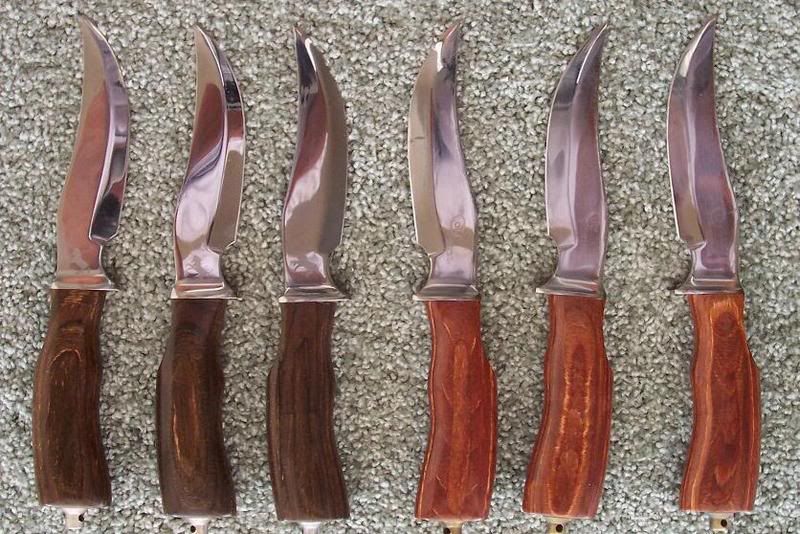 Six of the 5 1/2" forged guard models.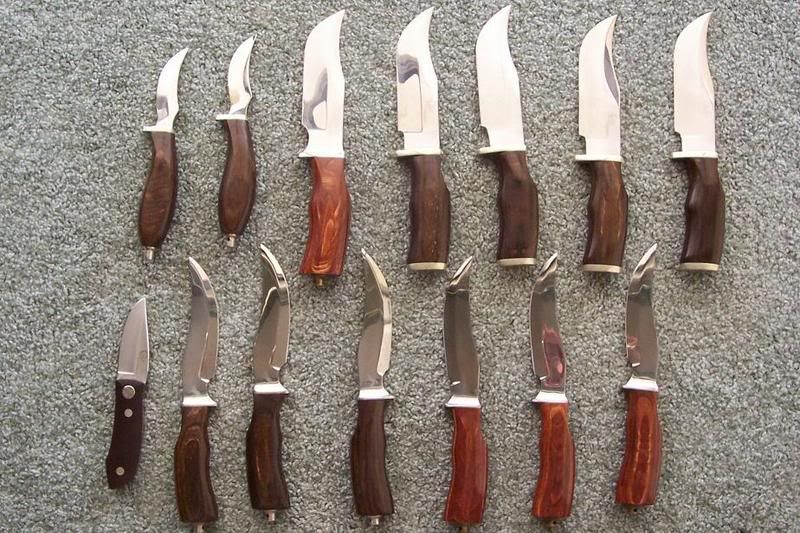 The entire collection. All have bags and sheathes.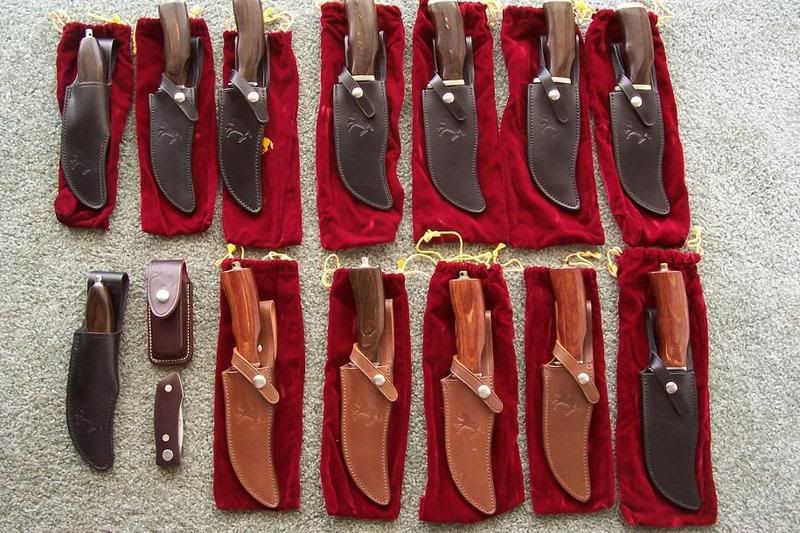 Any of the above found selling for less than $100 in excellent or better condition should be bought, they are all worth 2-3 times that amount. As you can see by the packaging, and the quality, and their listing in the Colt catalog, they are not to be compared to anything sold currently as a "Colt Knife".