Discussion Starter
•
#1
•
I have some cool grips comin at you guys, they are going to have a thumb groove and be a little more comfortable than the standard grip. Feel free to contact me and email me.
Minder
This is a counter top material that I am trying this with. I want to make some nice grips that conform to a right-handed shooter's hand(sorry lefties, im a righty).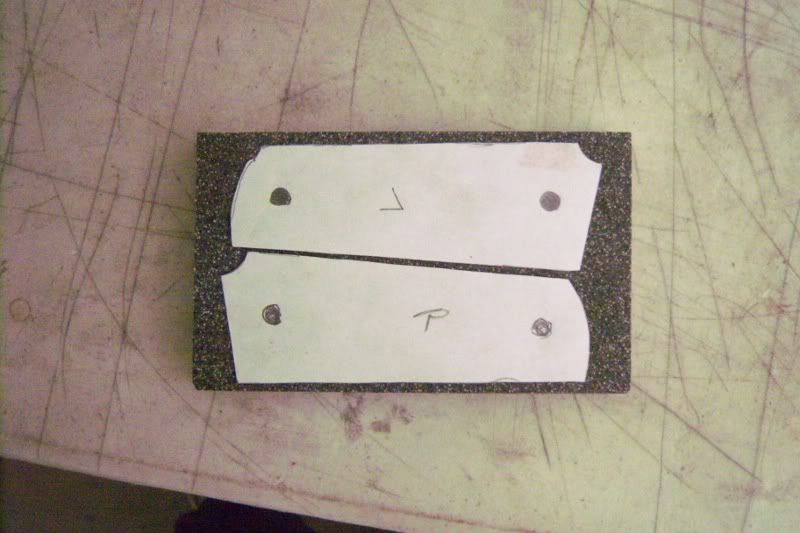 I carved an exact replica of the government models' frame so I can attach the blanks to it and actually feel how they are turning out when I am carving them.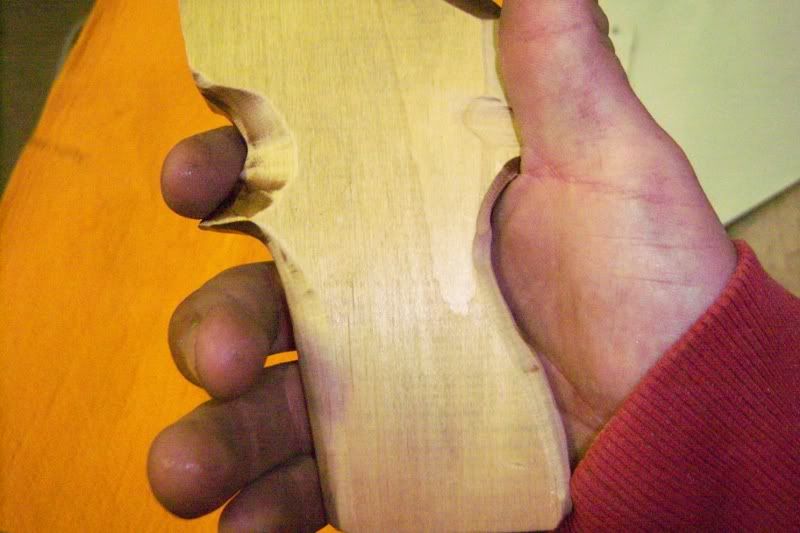 Instead of using screws I used fiberglass rod to seat the grips and hold them tight, this way I can grind the fiberglass with the material and not have to avoid a screw and mess up the shape I want.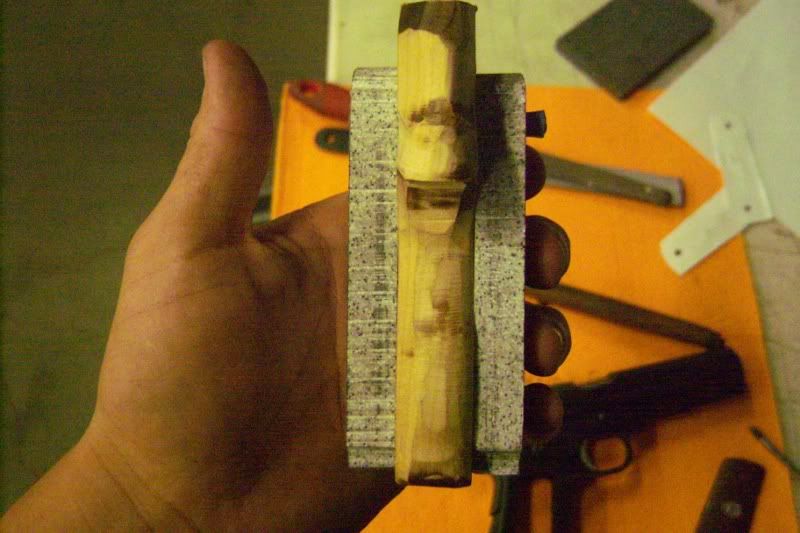 My initial carve, just getting the rounded shape and first.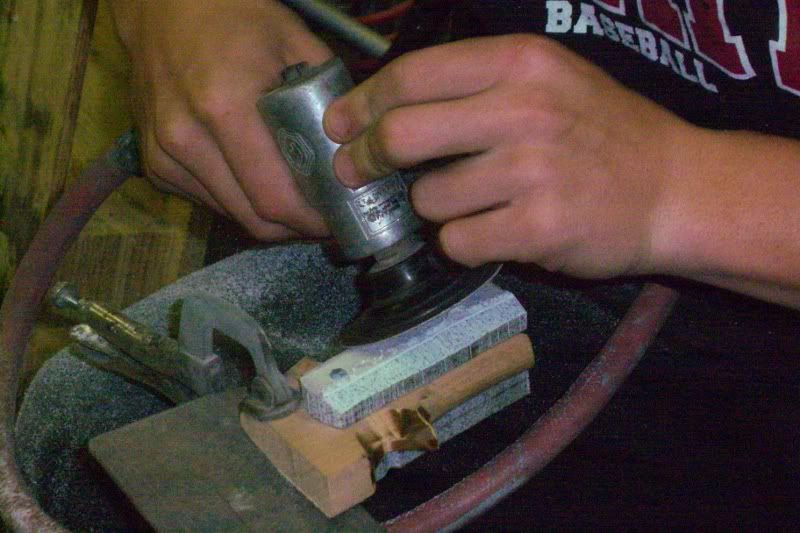 Right here I am grooving a support for your thumb. (on target pistols this acts as an extra area that you can exert more pressure to lessen the recoil and stay on target)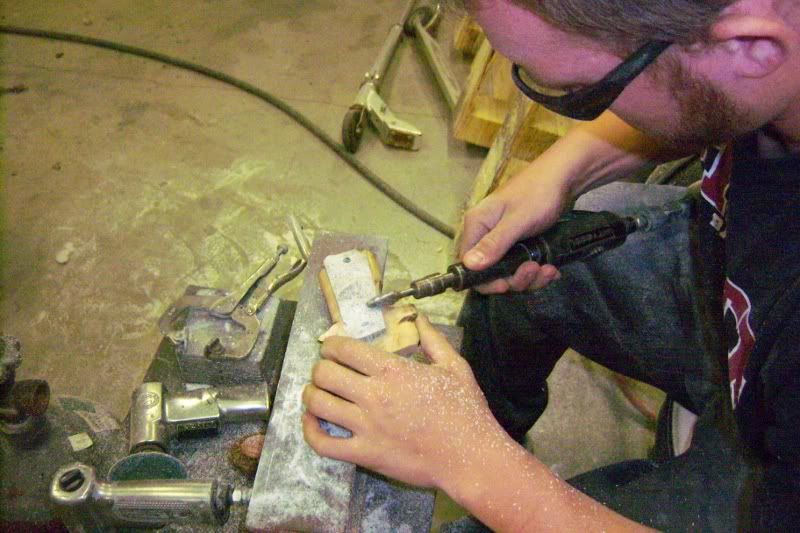 After getting all of the major angles and depressions, I took some 80 grit to it to further shape the grips.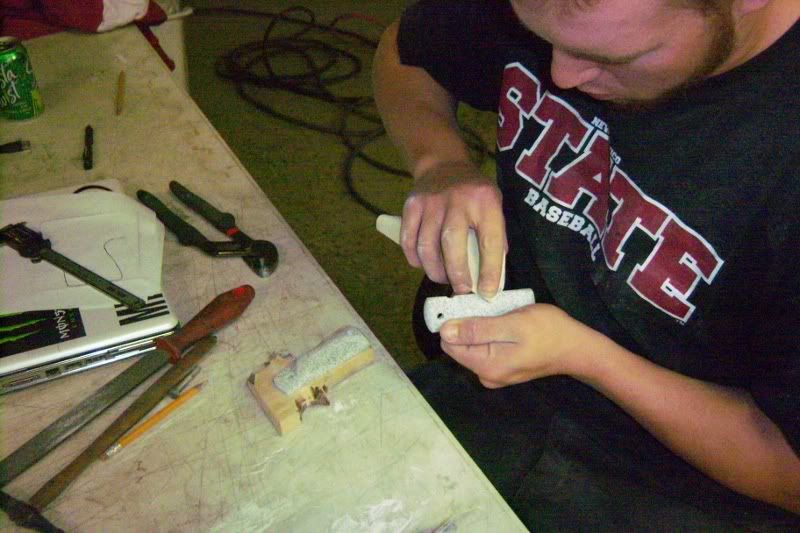 Wow. Not really one to toot my own horn, but these feel AMAZING. I know it is hard to see the angles and depressions and stuff but in this picture you can see the thumb rest for the left side grip.
Like a "genius" the grips are backwards, the left is the right and vice versa. You can see the groove for your trigger finger on the right grip(left in picture), also a nice area that fills your palm under the trigger finger.
Here you can see how major the carving was.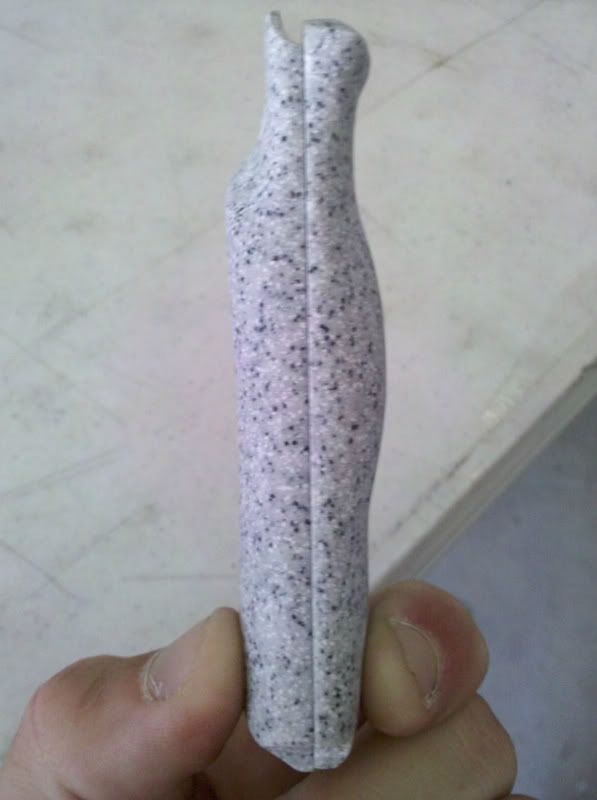 Finished! (im deciding whether to polish them or not, I think they look alright like this though)
If you guys have any questions or interests you can email me.
-Thanks & Happy Shooting
Minder