Discussion Starter
·
#1
·
One of the things that came with my wife was a 6" Colt .357 that I just put in the safe and forgot about 11 years ago.
Looking to finance a couple new carry guns I pulled it out last weekend and find that it's a Colt Grizzly.
Since I can't imagine carrying a 6" stainless wheel gun I'm looking to get more information on the value and some guidance on the best way to convert this to different guns.
I know it has been fired, and I suspect that the box, etc., were disposed of after her father passed.
I'd be pleased for any suggestions or information. I've attached a picture for reference.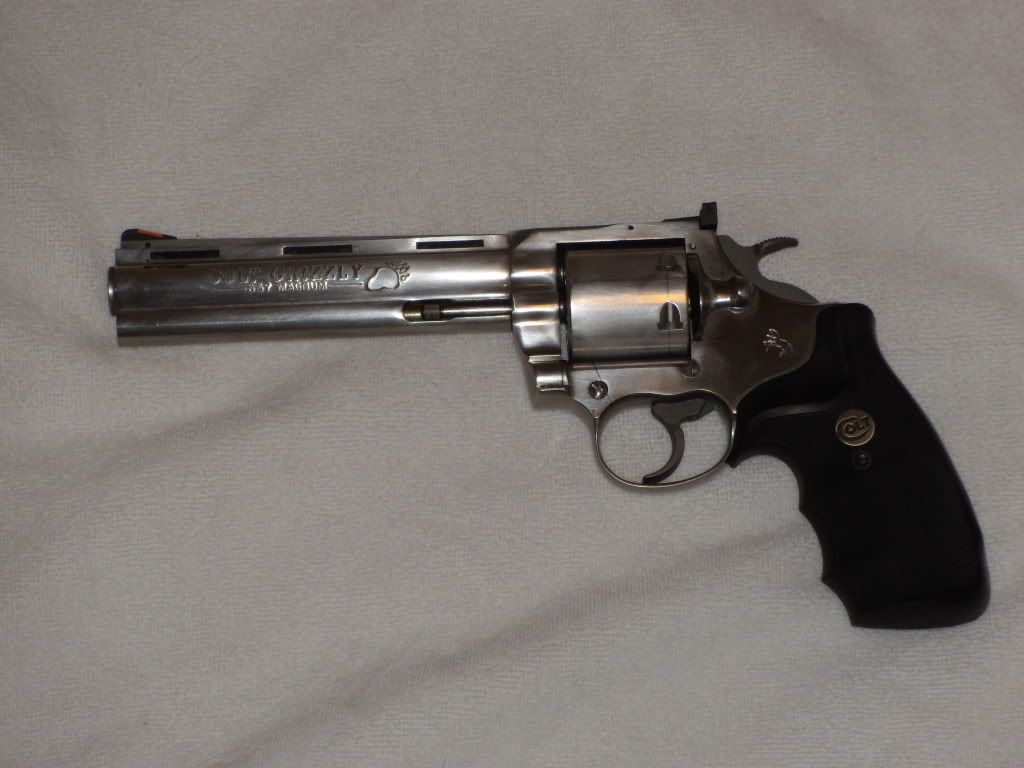 Thanks much.
Mark
Portland, Oregon.