Discussion Starter
·
#1
·
A couple of weeks ago, I saw a listing for a NIB Bright Stainless 38 Super from a seller that happened to be located near Atlanta (my home town) and she had several for sale, one of which was fitted with a really nice set of Elephant Ivory grips. Serial number ELCEN7771! Hey, I remember that serial number, well, part of it anyway: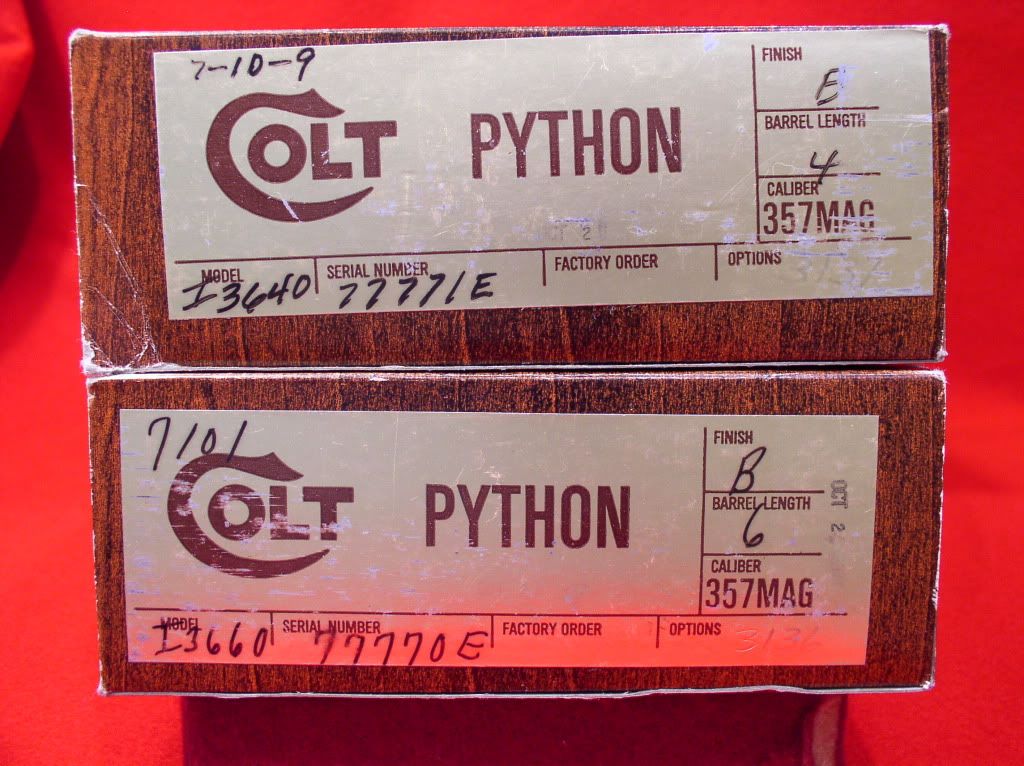 So I just had to bid on the gun, and did so but came up short. Then I thought of something. Why not contact the seller and ask if she would, in turn, contact the winning bidder to see if he would take serial number ELCEN777
3
(another NIB 38 Super I knew she had). She did, and the winning bidder took the replacement Colt and I got 7771 (without the ivory)!
So here they are; not a match, not consecutive, not really that close with all the lettering. Yes, I'm a sucker. Now, if only I can find ELCEN7770!
*****