Discussion Starter
·
#1
·
I have just obtained two Colt D.A. 38 revolvers from auction that were both described as 1896 models. The first has ' US ARMY MODEL 1896' marked on the butt strap, along with various R.A.C. inspector marks on the frame, cylinder face,grip bottom, and a R.A.C. cartouche on RHS grip. The LHS grip has what appears to be a 1901 J.G.B.cartouche. Interestingly the rhs frame has an Australian Service acceptance mark( The post 1911 D-Broad Arrow-D ).It barrel is 6 inched long
Both revolver are marked 'COLTS PT F A MFG CO.HARTFORD CT. U S A. PAT AUG5 84NOV6 88 MAR5 95' on the top of the barrel. The serial Number is 143XXX.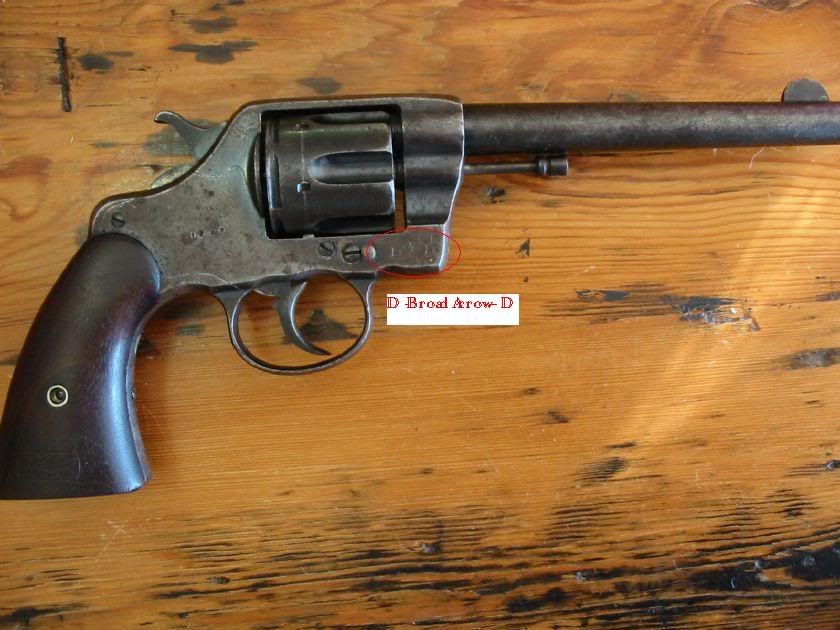 The second revolver I picked up, also described as 1896 Model, appears to be a civilian model with no issue markings. It has hard rubber grips and a Rearing Colt in circle stamped above the lhs grip.It has 4.5 inch barrel.It has a knurled ejector rod knob, whilst the "Army" marked example's is plain.The knurling on the cylinder release is also different as the"Army" example is knurled within a plain edged border, but this one is knurled across the entire rear piece with no plain border. The cylinder stop recesses are also longer on the"Army" marked example.
The serial number for this revolver is 244XXX.
Any information that would distinguish these models would be greatly appreciated.
Thanks Craig