As some of you might recall I'm trying to find a Colt New Service that would make a good candidate for a Fitz cut down.
I have several "lines in the water" and this past weekend I got a strike and picked up a NS in 45 Colt, 5.5 inch.
I had called the seller before buying to discuss the condition of the gun and based on his comments I thought that this gun might be the one (very little finish left, missing parts, lots of rust, fake grips, etc.).
Well I got it home and I'm thinking this gun should not be cut up.
I could not bear to keep the cheap plastic fake stag grips on her so here she is without: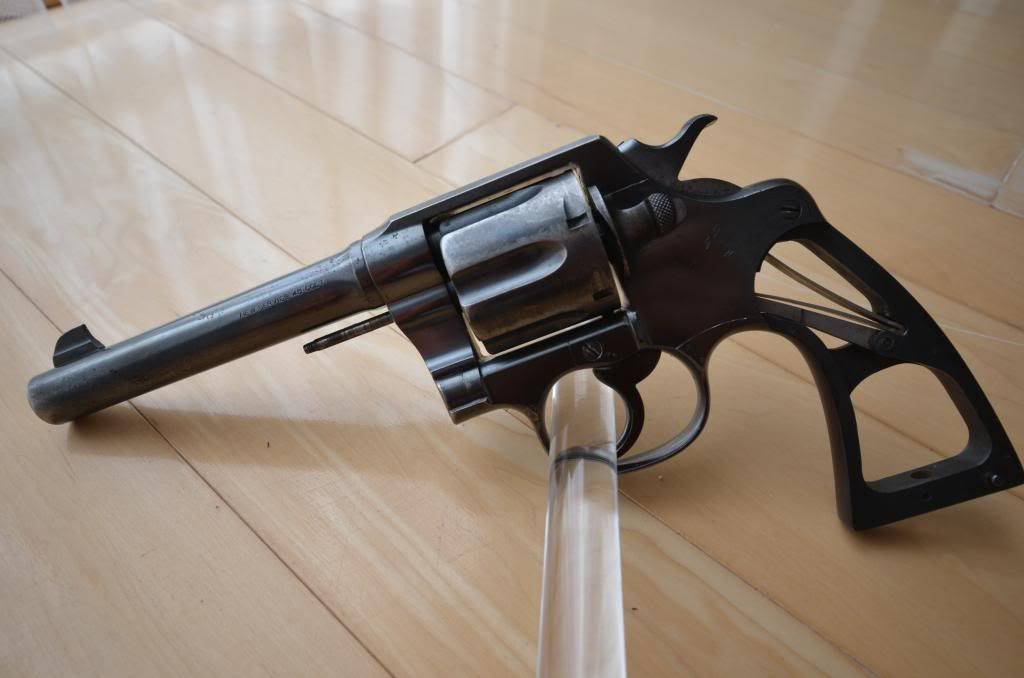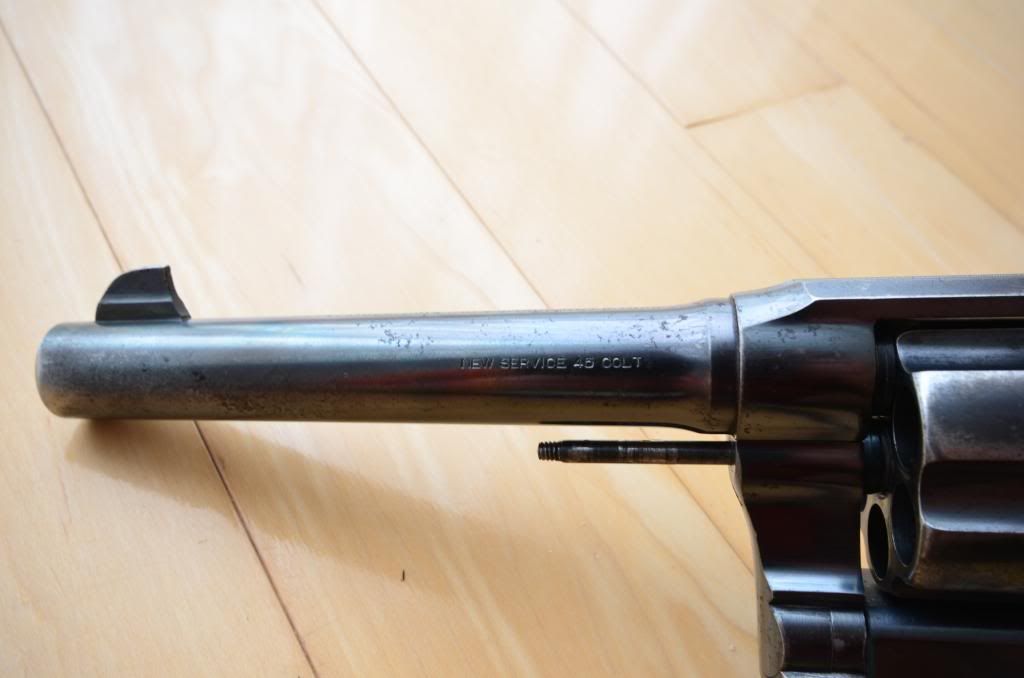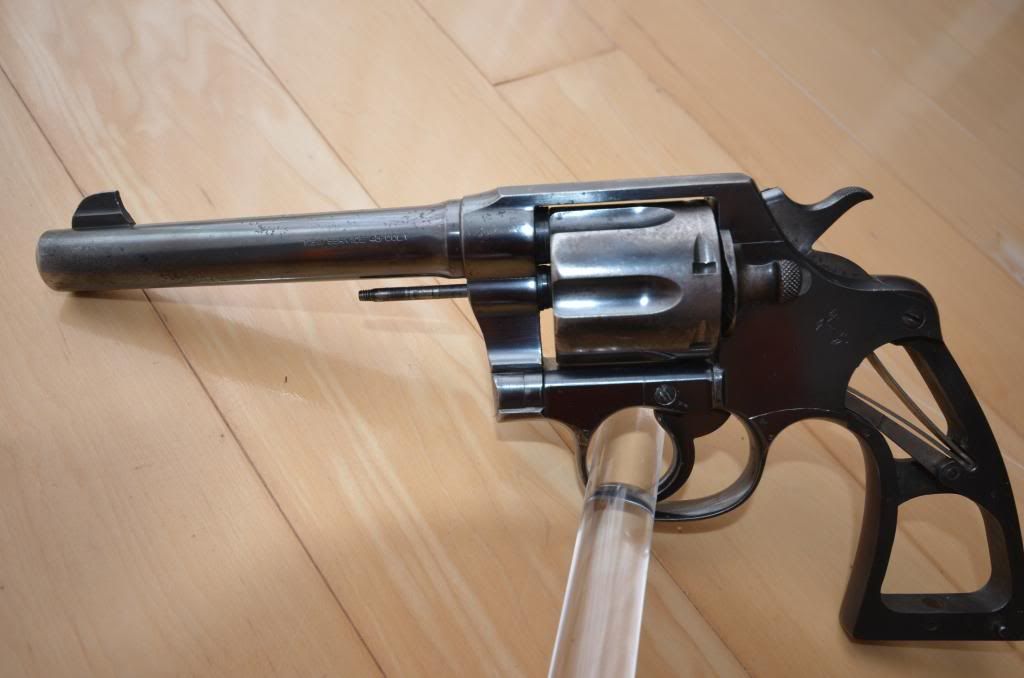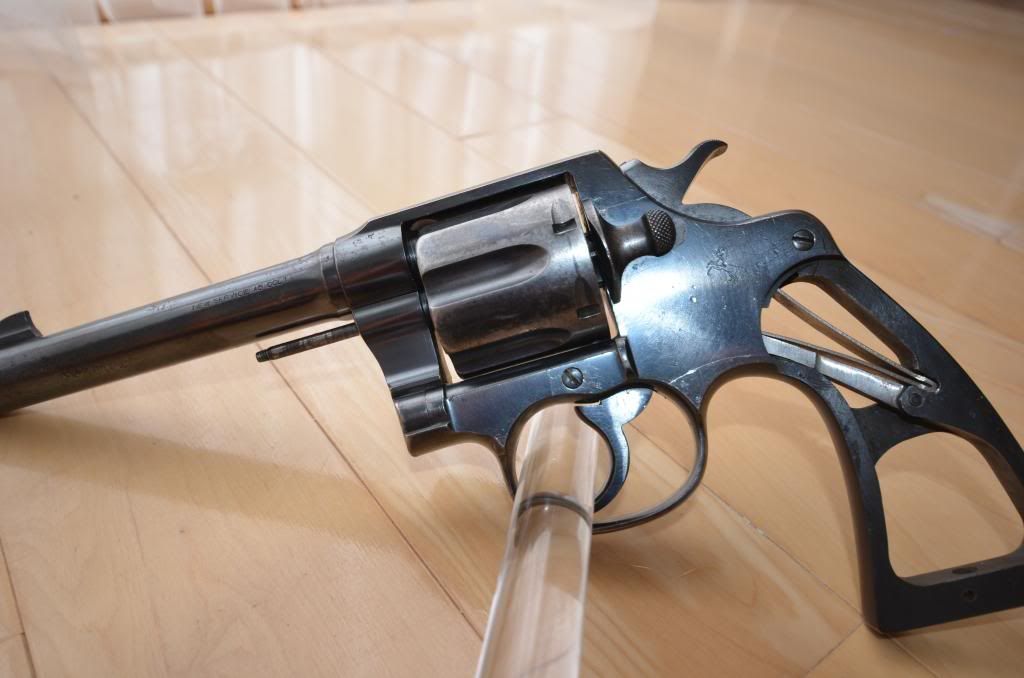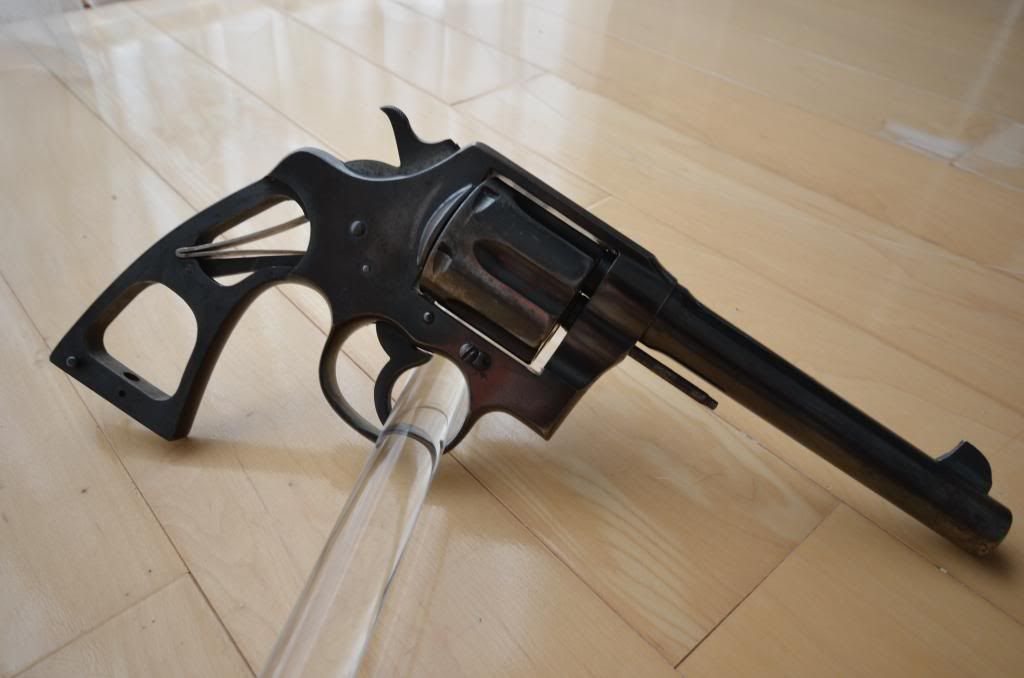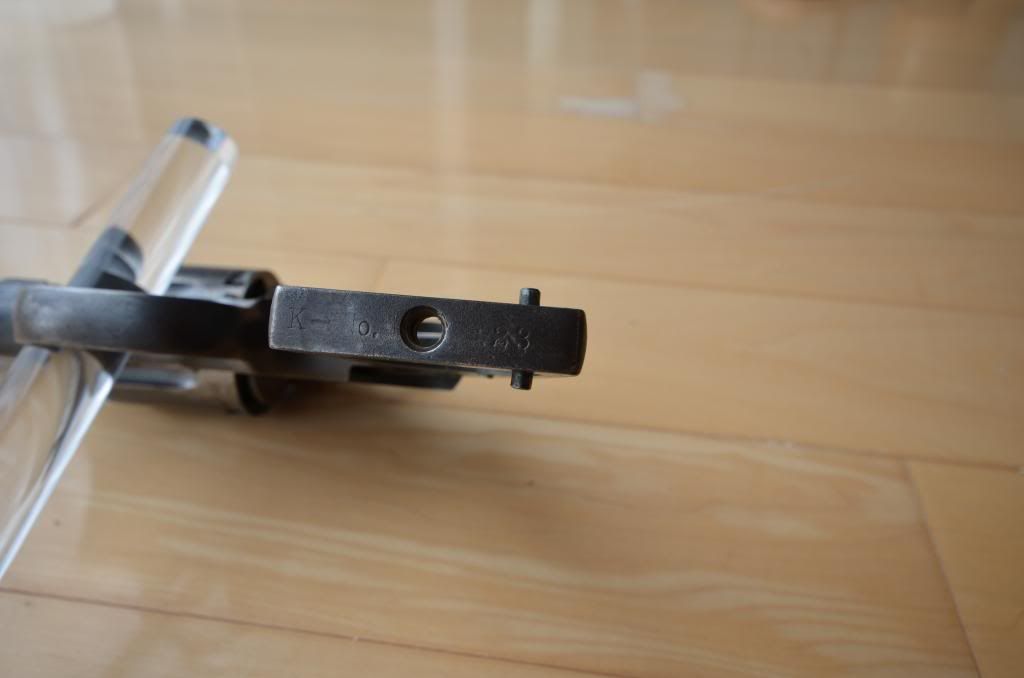 Aside from the grips, it is also missing the ejector rod head.
But a couple of really cool surprises. First the finish is not that bad and a good clean and waxing removed most of the rust. The bore is excellent and the timing and lockup is perfect.
But the the best surprise is this was a New York Sate Trooper gun! The backstrap is stamped N.Y.S.T. The butt is stamped K-No. 23. There is a hole for the lanyard ring, but it is missing too. Side of barrel is stamped New Service 45 Colt and top of barrel has Oct 5 1926 as the last patent date. Serial number is 329147 (1929 per proofhouse) with a single inspection mark "X" below the serial.
I found this link to confirm the Trooper history and assumed this gun was carried by an officer until 1954 when they replace them with OP.
New York Troopers History
Another site indicated that these surplus guns could have been purchased though the mail for less than $20 back in the 50's! I love former police guns and their history. Although there may be many of these old "war horses" still around, I still think I have an important piece of history to take care of.
Some questions:
Can you tell me what type of grips/stocks originally came on this gun? Did the NYST use a custom grip style? More importantly does anyone have a pair of grips they would like to sell?
Does anyone know where I can get the missing parts (ejector rod head and lanyard ring)?
Does anyone have any more info on this gun or the NYST use of this gun they can share? (Is K-23 a local troop? Or could that number tie the gun to a specific Officer?)
Lastly do you agree that this gun is not a Fitz candidate?
Thanks and Happy Independence Day!