Discussion Starter
·
#1
·
When it arrived, my dealer and I checked it over good in his dimly lit shop and both agreed that we doubted it had been fired. However, when I got it home, a few swipes with a Q-Tip revealed the telltale signs of powder. In good lighting, you can just barely see a faint drag line on the cylinder and carbon on the cylinder face was obvious.
I can't tell you how relieved I was. /forums/images/graemlins/smile.gif
I was agonizing over whether I should shoot it or not. Now I can do so with a clear conscience. Still, it was fired very little and I'll probably do the same. BTW, the cylinder locks up like a vault!
Thanks to all that answered my post a few days back.
Enjoy the pics.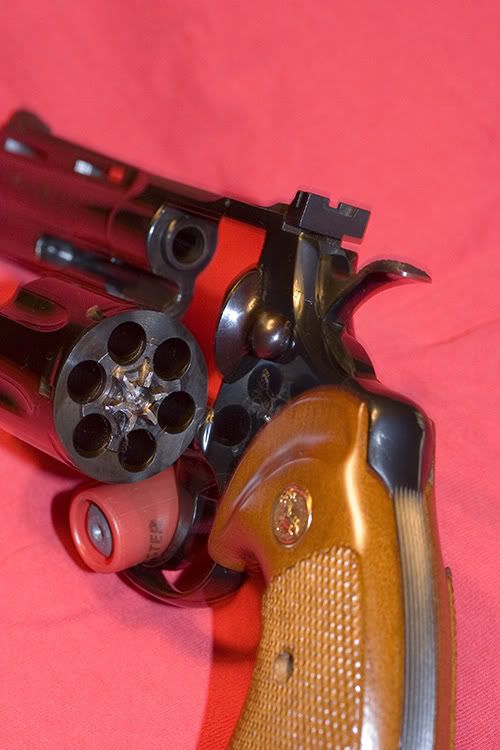 Fitz