Discussion Starter
·
#1
·
I count myself a handgunner going on sixty years now. Much of my early shooting was bullseye paper punching. But I got interested in the .44 Magnum, hunting, and long range handgunning. My usual revolver of choice was this: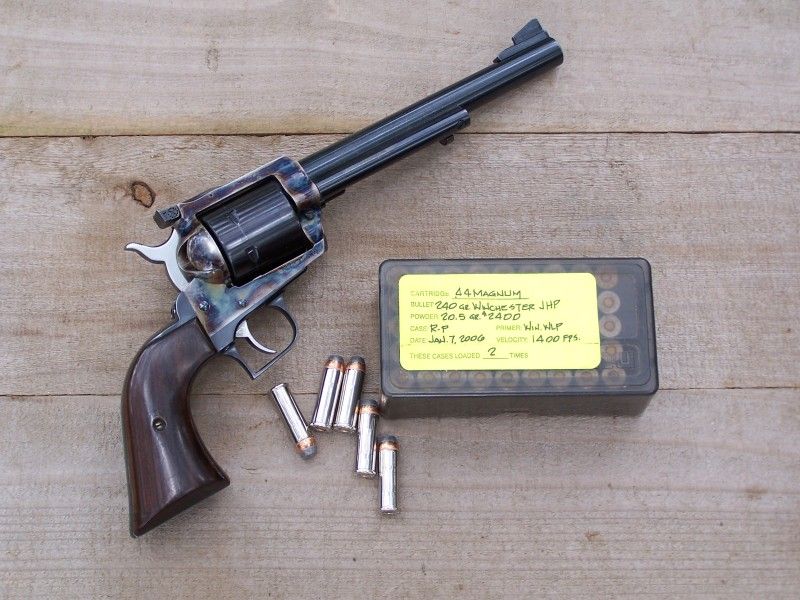 This a Ruger Super Blackhawk .44 Magnum. My usual shooting was using a firm two-handed hold, often braced against the trunk of big oak tree or snuggled up against a hay bale. When fired, the gun went off with a ball of fire, cloud of pale blue smoke and roared with a smart blast But of late, with my senior years
nearing
my choice has been targets a wee bit closer and .44 Special cartridges. Like this: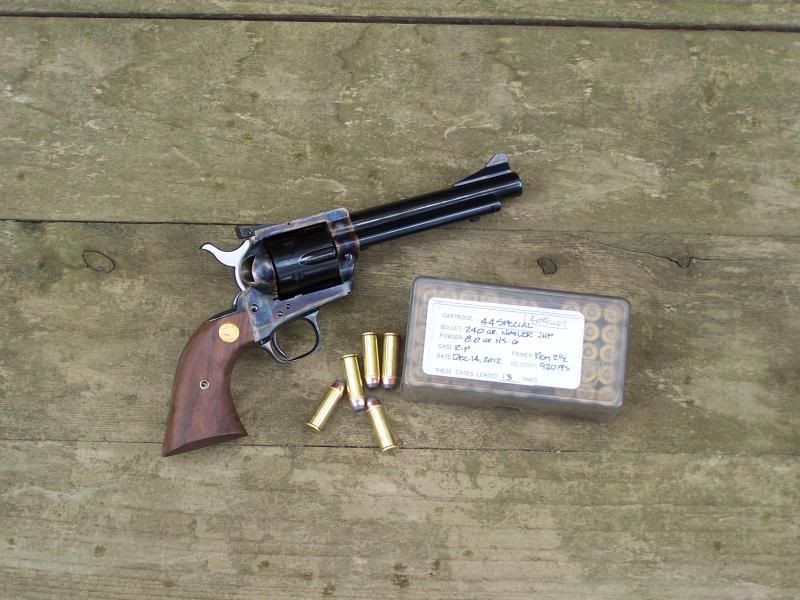 And, lately I've been back to one handed shooting a little. And that sure has caused me to get back to concentration. I like my groups to be small groups at very small targets, and this requires me to almost re-train myself to hold the gun in only one hand, line up those sights and
squeeze
that trigger.
I worked out Saturday, running about 75 rounds of .44 Special, and realized my muscle tone is, well, out of tone.
Bob Wright