Another one I haven't seen in over 20 years. My Son-inlaw sent me pix of it & it's in his collection.
This is another of my early jobs, ca. 1982. I got it at Dallas gun show, Officer's Model or Army Special I don't recall. My Daughter was working on her masters degree in Denver & I decided she needed something for home protection, house she rented & shared with other students.
I couldn't give her anything ordinary so I did the TLC as seen below. The grips are hackberry wood, common here in Oklahoma. Nickel & gold plating home DIY.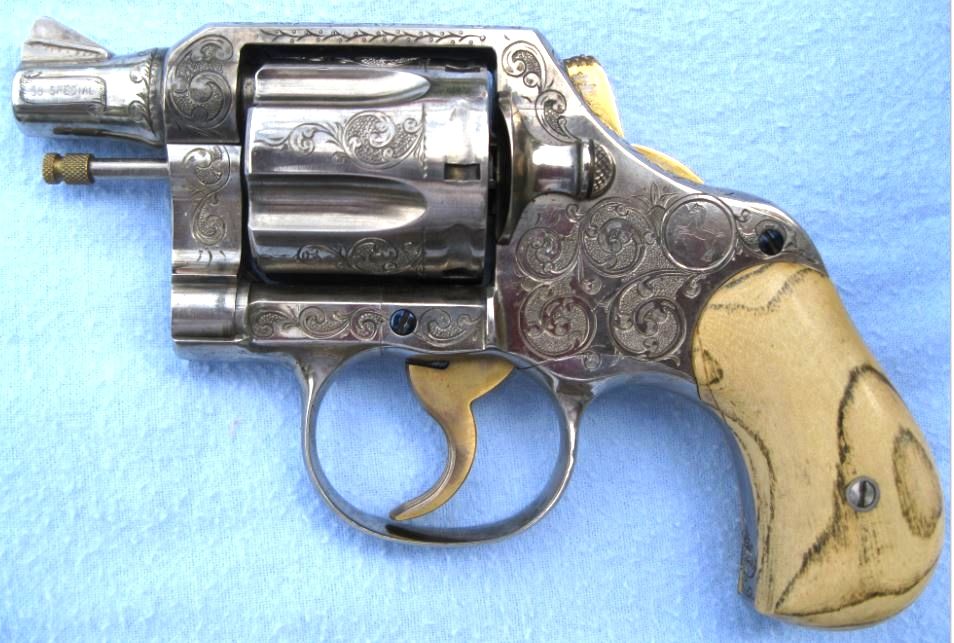 Closer shot --