Discussion Starter
·
#1
·
I count myself a handgunner nearly sixty years, dating 1954 as my "birth date" as a handgunner. Over these years I shot every handgun I could get my hands on, just for the education and experience. In that time my preference gravitated to the revolver, and especially the Single Action revolver. My ideal handgun soon emerged as the Ruger Super Blackhawk, especially as I set mine up. A strong, accurate and handsome revovler in a powerful cartridge chambering. This Ruger Super Blackhawk embodied my ideals:
While I gathered up several Ruger Single Actions, I began to look for something a little more relaxed and less potent for general shooting. The obvious selection was the Colt New Frontier. Good, accurate revovler with good adjustable sights. Which brings me around to these New Frontiers, from left, a .45 Colt and two .44 Specials: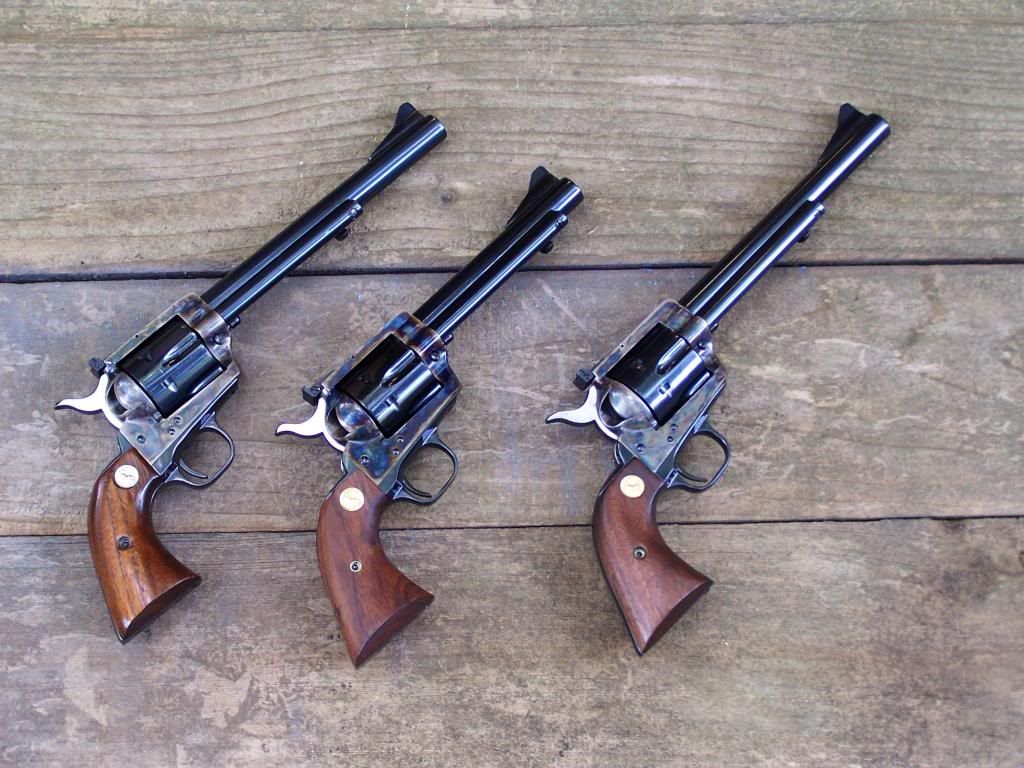 While I don't claim to be a collector, I still enjoy a certain pride of ownership in having such fine looking guns, as well as good shooting.
Bob Wright