Discussion Starter
•
#1
•
Had a good day at the show on Saturday.
First an SAA .45 4 3/4 barrel. Previously fired but apparently not much. Just the slightest hint of a line. No original box but fella gave me a brand new plastic Colt box to take it home in...and for the price...not gonna squak. Fills the second to last niche in my blue SAA .45 group as I have the 12", 7 1/2", 5 1/2" and Sheriffs, now just need a 4" StoreKeeper.
Second, another Model 1917 to join the others. Appears a 1919 serial number. I just really like these big dogs. Pretty good original finish.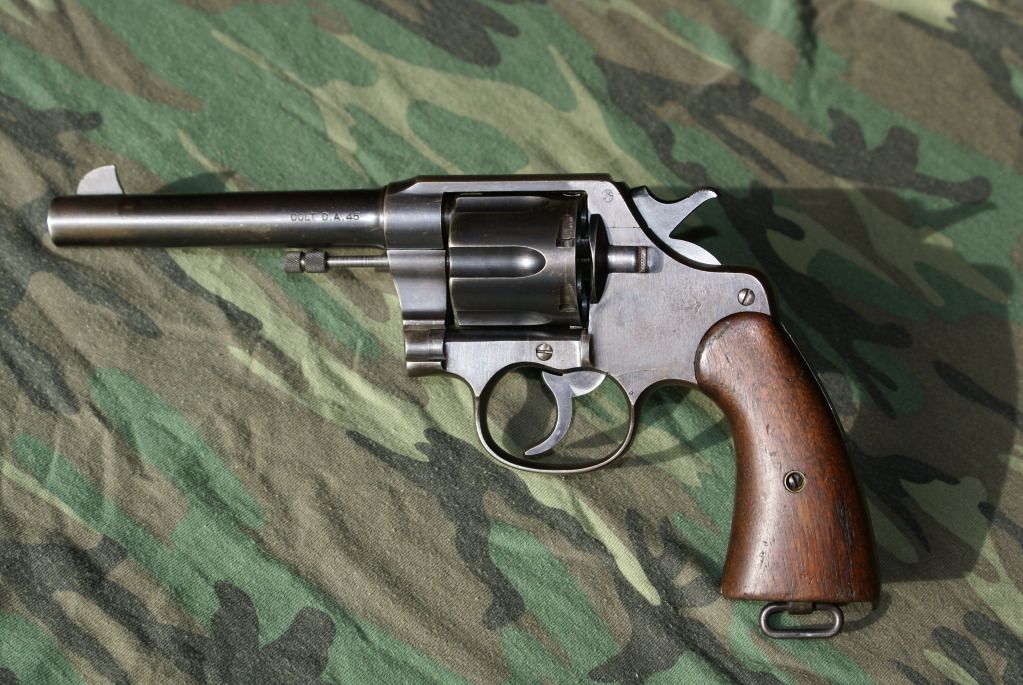 Last: Model 01911ANVIII, 100 yr anniversary. Not generally a "commemorative" Colt kinda guy but did like handling it, and for the price couldn't help but bring it home.