I 'like' your New Service history. I have one of my own part of it simple and part of it with a lot of details. I was never interested in the New Service at all, into S&W Triple Locks, couple years ago dickering with a man who had a mint Triple Lock, he finally decided he just couldn't bear to let it go. Thinking that was that, he says I have a Colt New Service just about as good you can have for $800. I checked out prices and decided there was a couple hundred to be made so I bought it. I found he had 3 to sell, 2 at $800 and an early 1902 at $900 so I plunked down $2500 for the three below. Top down 1913, 1917 & 1902.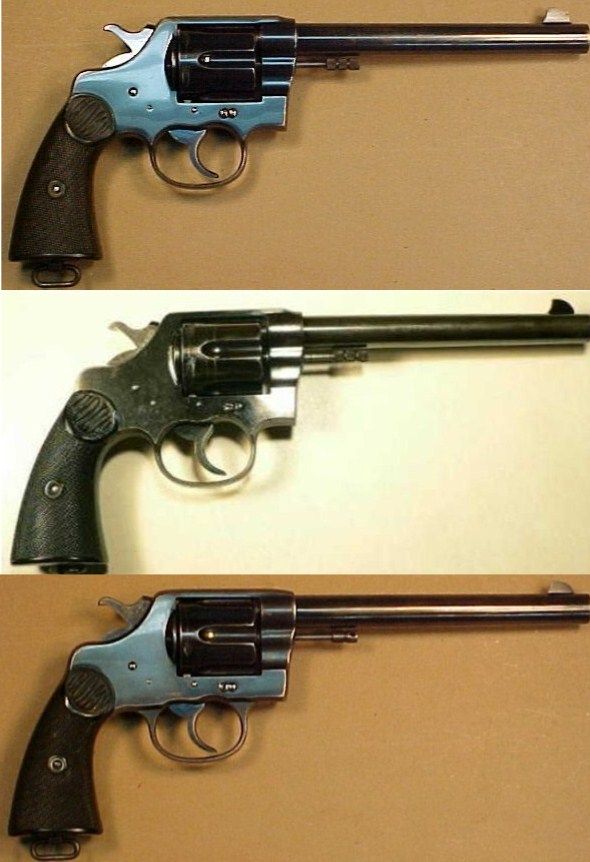 Then I kinda got carried away with the New Service, bought up beaters, bubba victims, etc and did a little DIY rework on them.
This one with a mangled front sight like you describe, I shortened it to 2" but reworked the same front sight down to less than a quarter of what it was.
I won't go to get more boring but to show another one I rescued from being parted out, I actually assembled from parts of at least four guns, did my DIY thing, got it nickeled made my grips of ebony wood & a little ivory steerhead.