Never liked the 5.5" "Pinto" guns blue and cased with a bright nickel cylinder.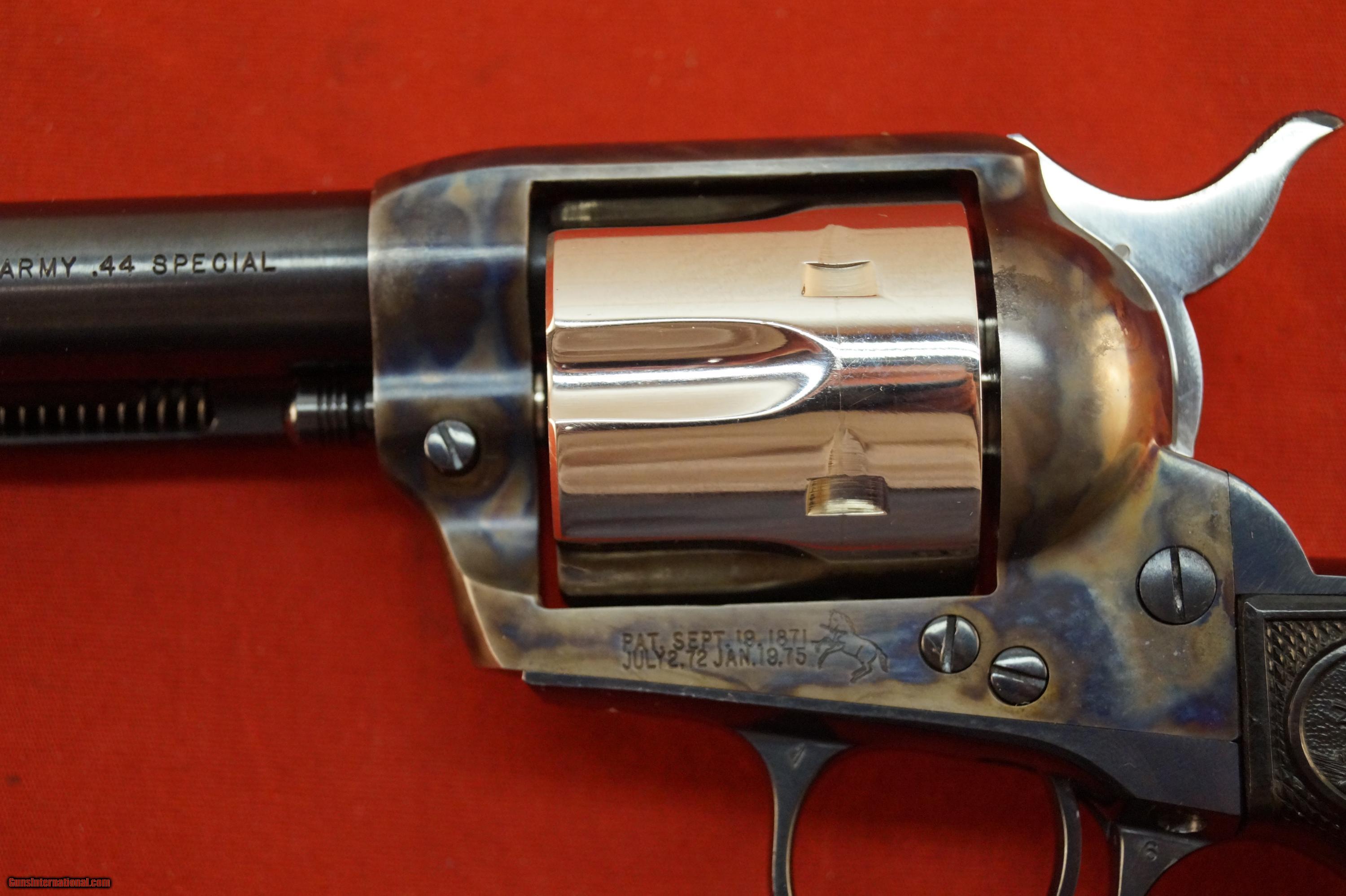 But then I bought this little .44 and have become quite attached in the blue and cased colored version.
The 4" shot so well as a 44 Special I have taken the time to add a removable cylinder bushing and refinish everything but the barrel and case colored frame. While I was waiting to get the original .44 Special cylinder back I bought a new, bright nickel, Colt 44wcf cylinder and fit it up with a removable bushing and headed for the range! Yes, I was antsy to be shooting! Factory 44wcf shoots a little lower but still right on for windage. Target today was almost as good as the one baove. And 200g bullets are fun in this six gun compared to hot 240s.
If I wasn't so lazy I'd post a picture on the mini "Pinto" and the target from today. I know..."no photo? ...... never happened"
And now I kinda like the cute little Colt Pinto :bang_wall: The look kinda grew on me. Thank goodness I don't have a set of nickel screws!