It's been a year since I've been to Poulin so I thought I'd take a ride up to the preview today. Here's a bit of what they have.
They paved the muddy parking lot. Nice! The auction house itself is much improved. I think Poulin has made some decent money over the past 5 years.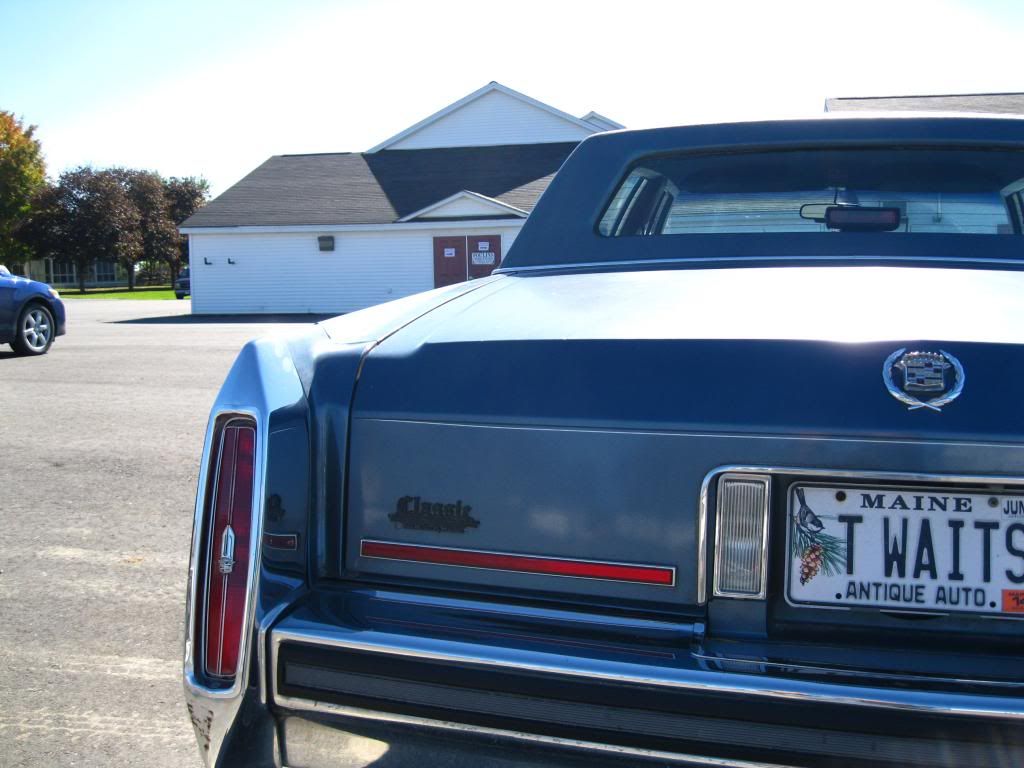 Fluted 1860 Army
http://s687.photobucket.com/user/twaits/media/Poulin Oct 2013/IMG_4391_zpsb9d8902f.jpg.html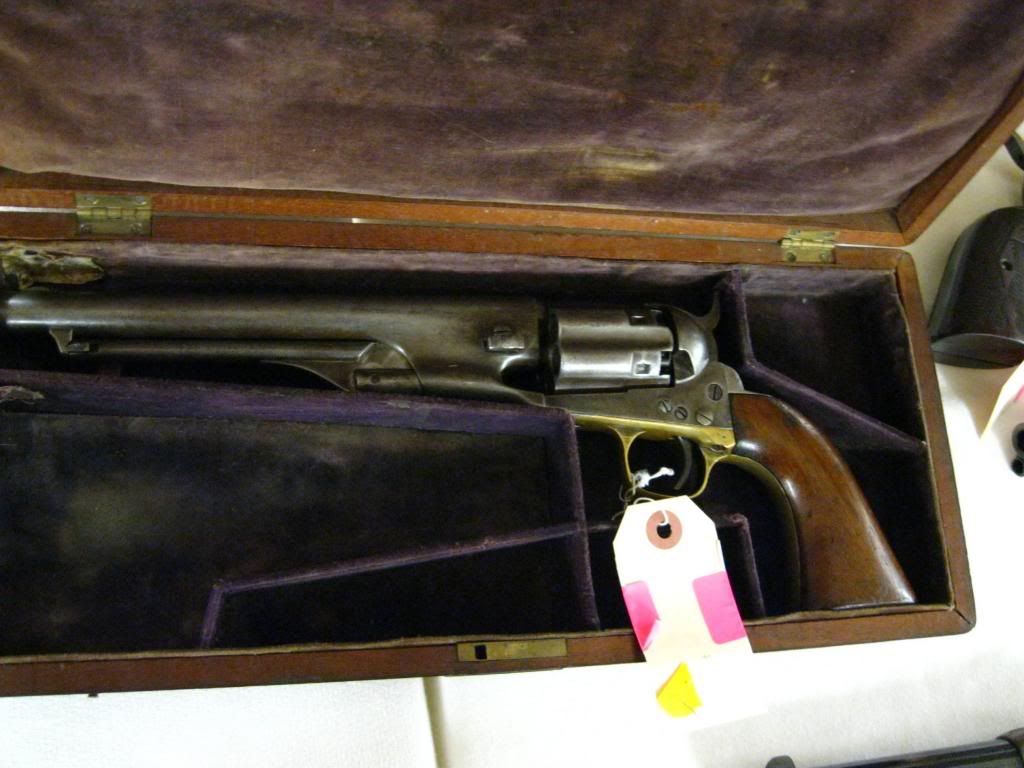 Official Police .22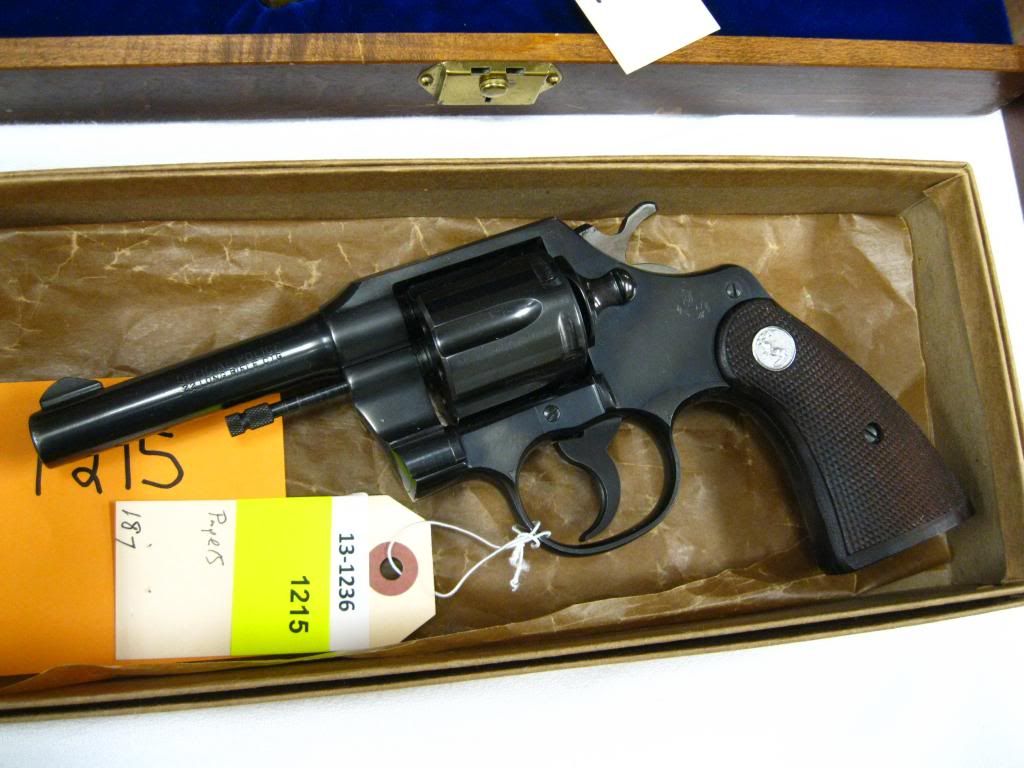 New Service .45 colt with ivory grips. This is a very nice gun.
James Reid "My Friend" 22 knuckle duster. These are so cute it makes you want to punch someone in the face.
Pretty convincing fake Patterson
Some white knuckled Nazi did some nice carving on the grips of this Mauser Luger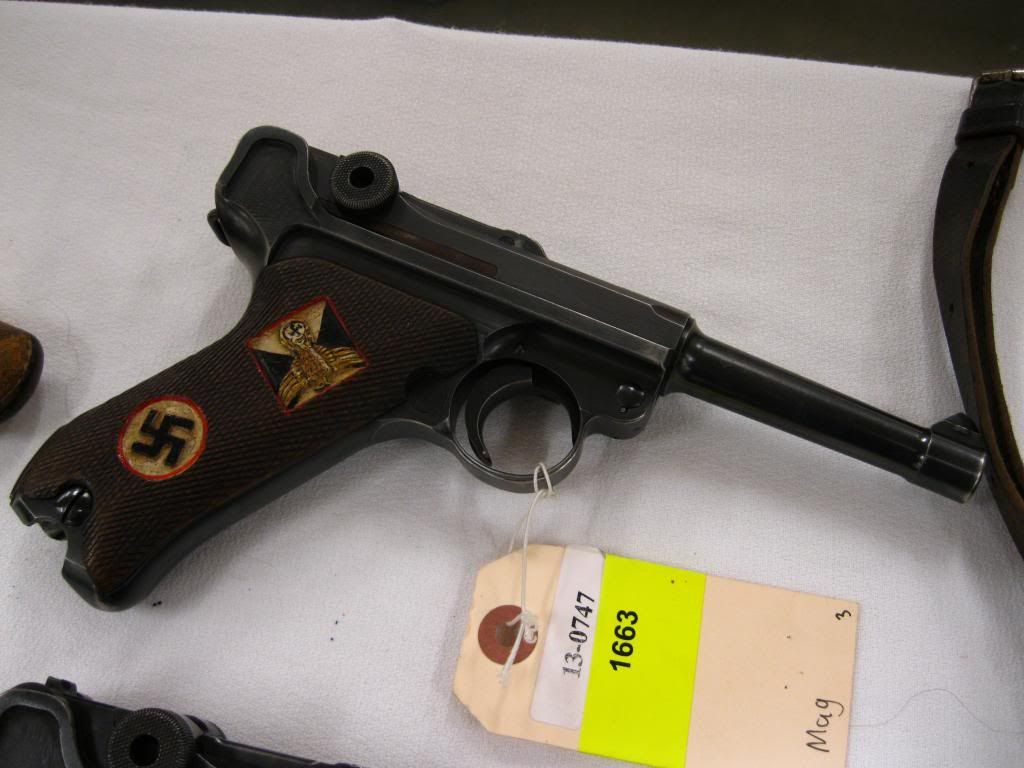 I love Bolo broom handles. This was a really nice example.
Here's my holy grail gun. Beautiful 1902 Sporting with nice high polish blue. I'm thinking it will go north of $2000. Too much for me unfortunately.
Detective Special. I think it was an early round butt. 400,000 serial number range.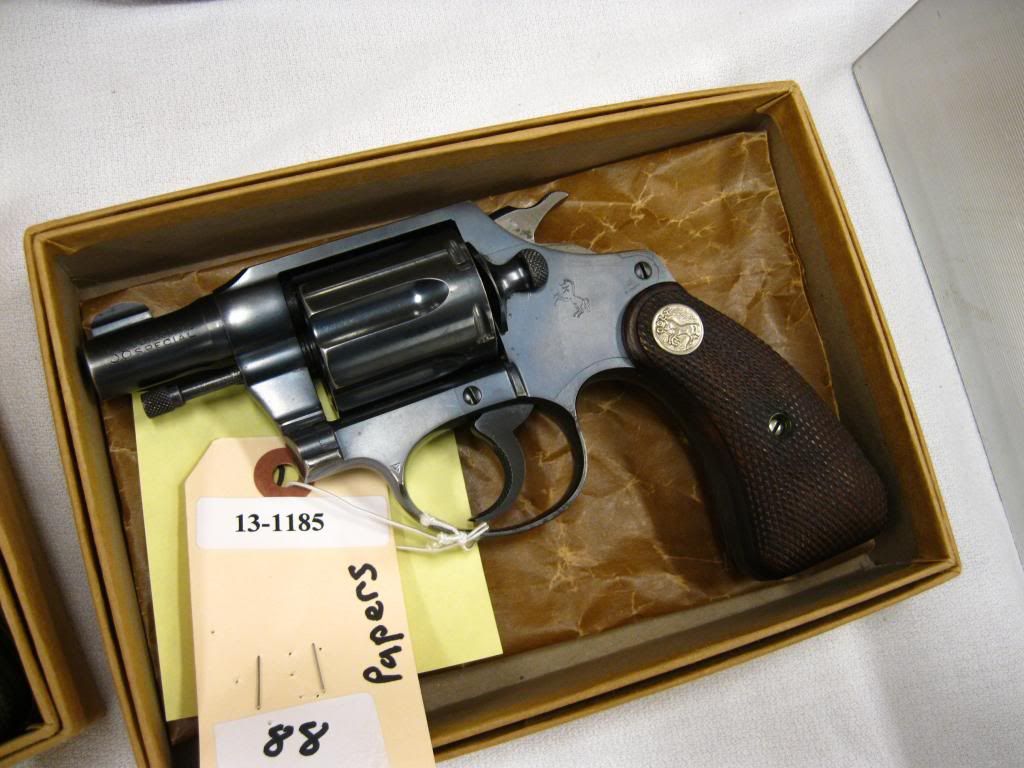 I really liked this .44 WCF New Service. I loved the Victorian looking lady on the grips.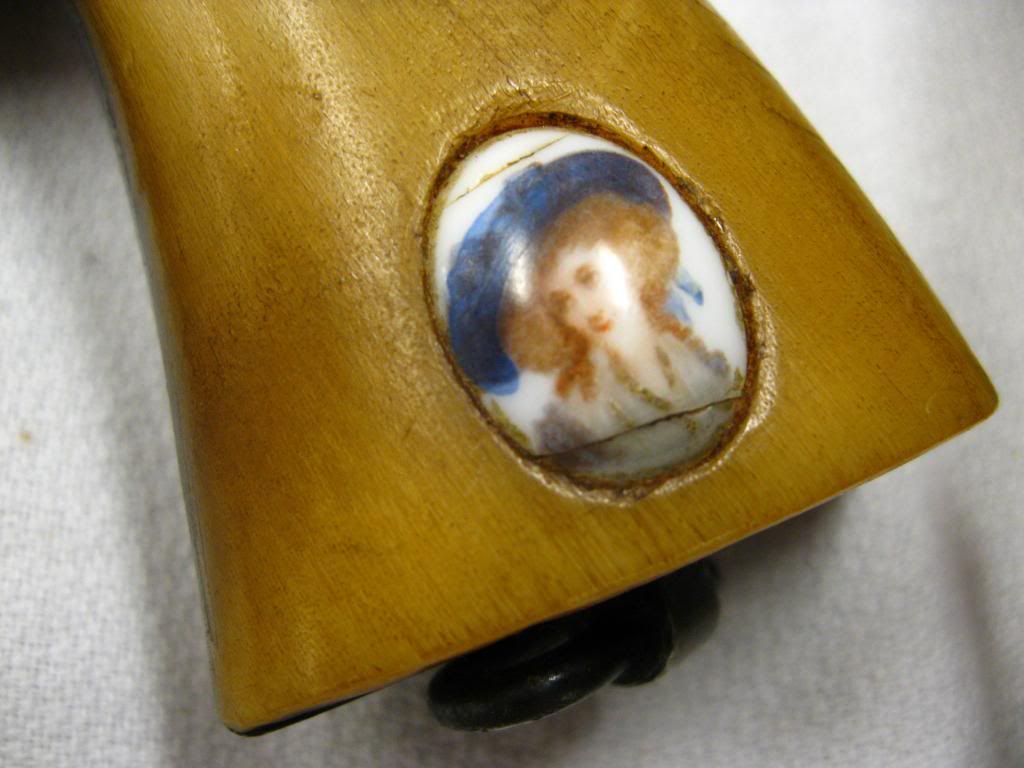 Unique. I like the grip that is as long as the slide. Very comfortable.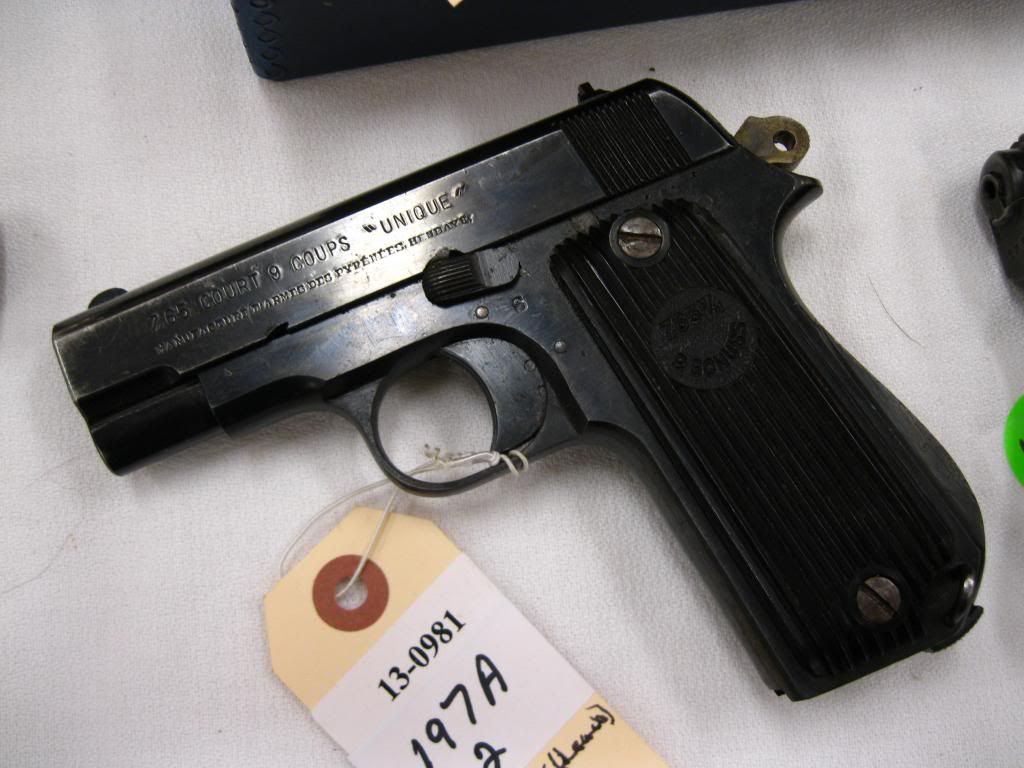 A nice nickel 1903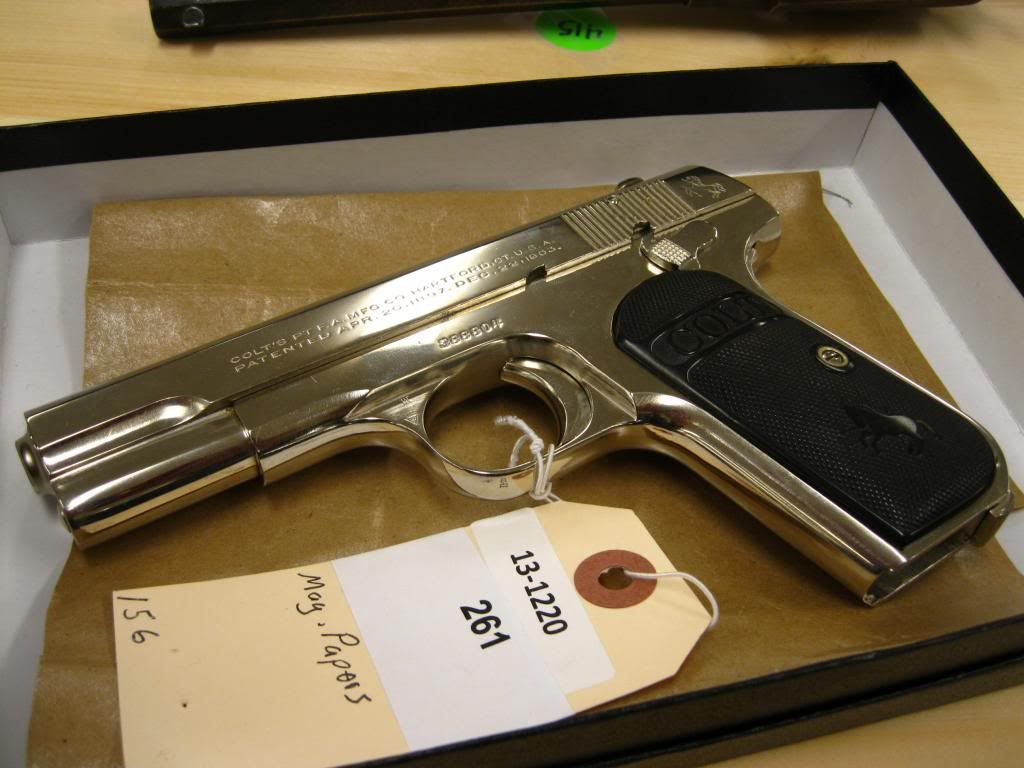 PD marked PPS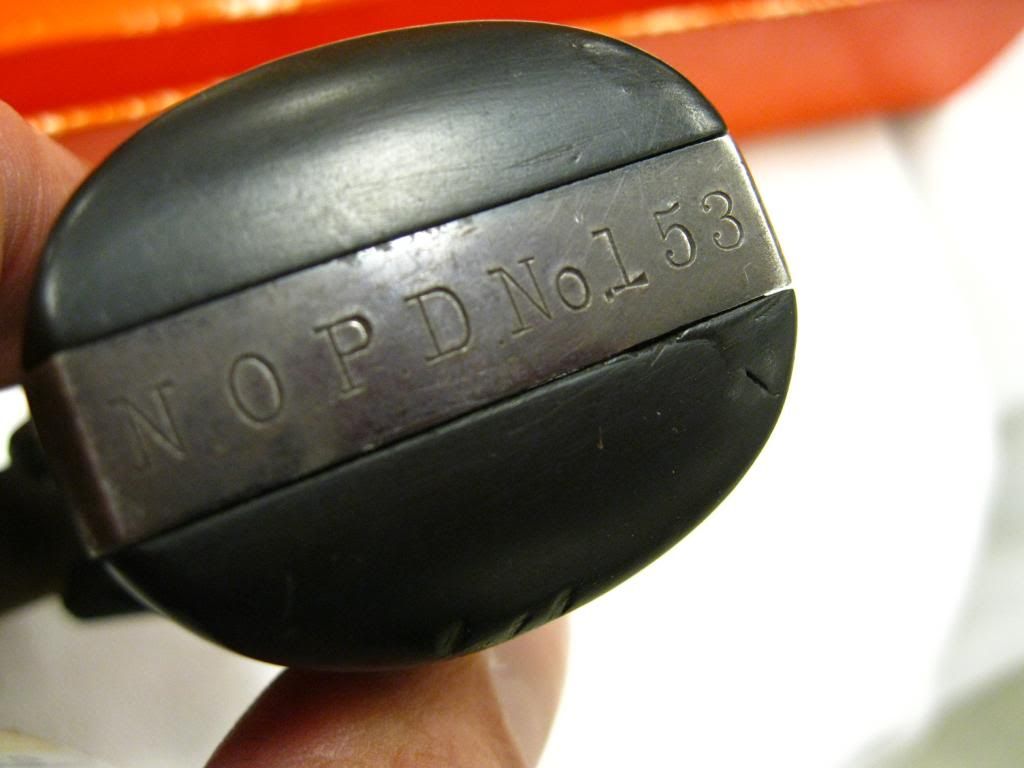 Remington "Pepperbox". Very tiny.
I almost put an absentee bid in on this. It was ridiculous. I really should have bid. It probably won't go very high. It was really cool and weird.
The worlds worst fake Walker. This was so funny I needed to take pics of it.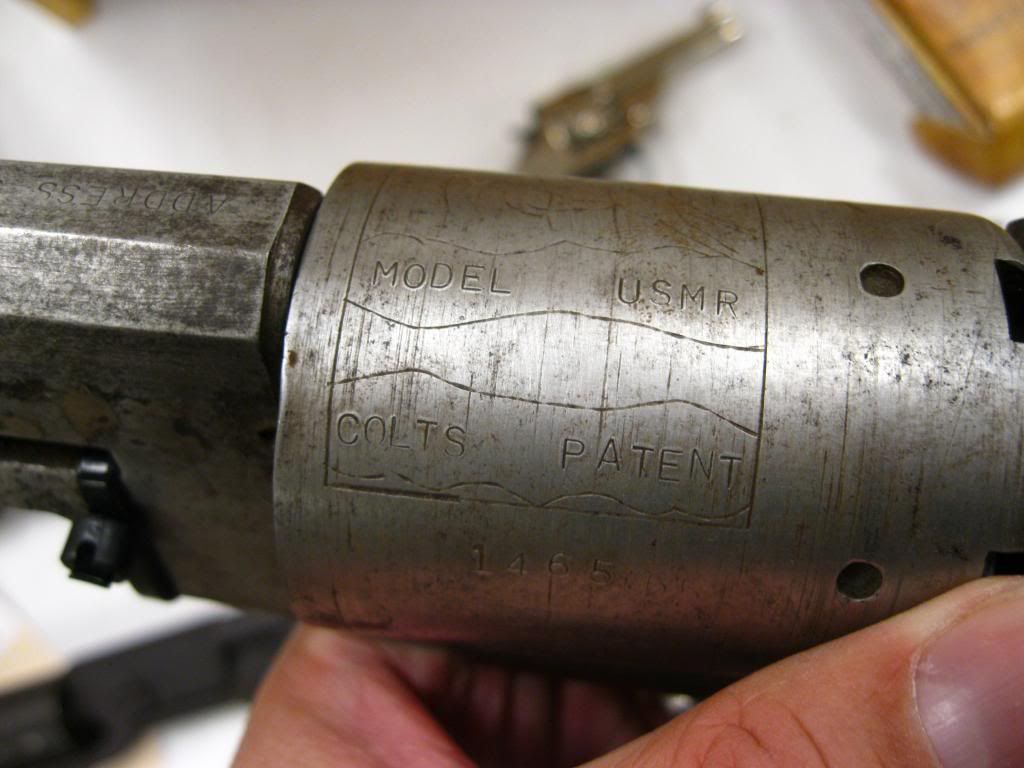 Semi auto 1919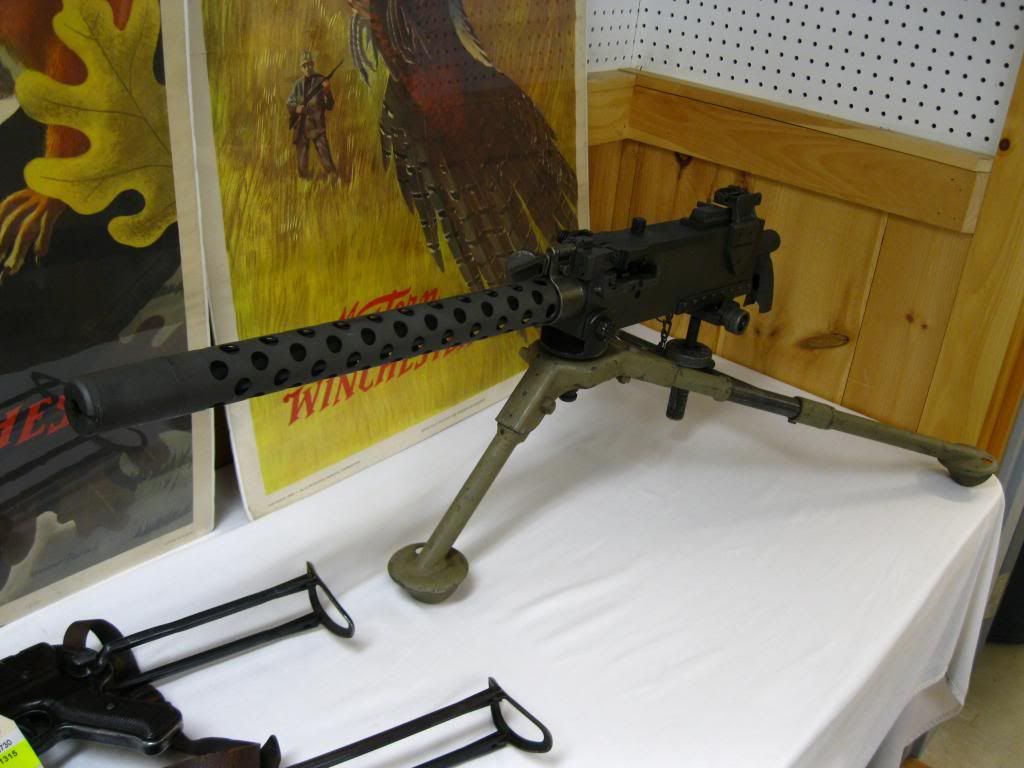 Very nice 1908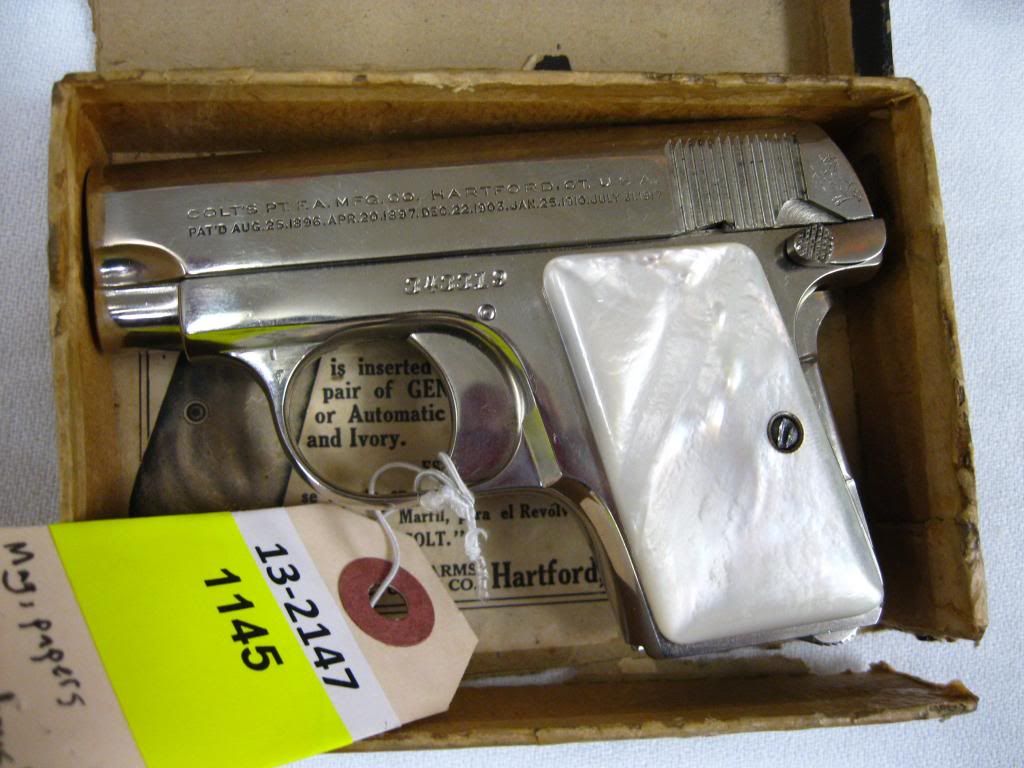 Colt spur trigger 41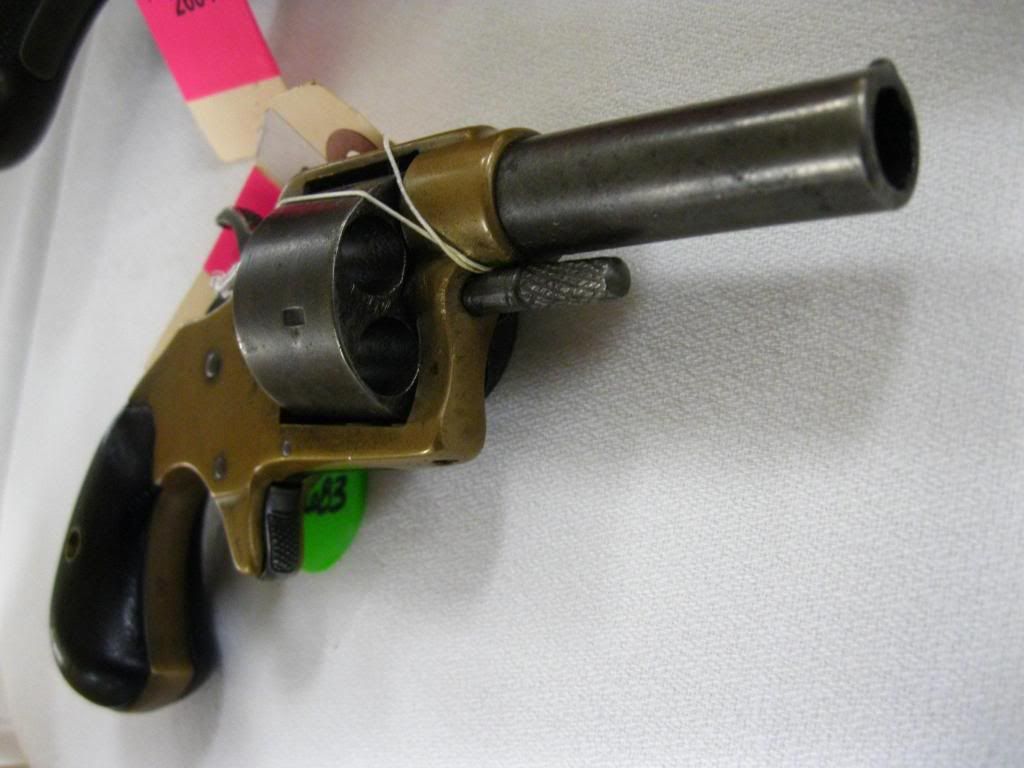 Colt in .38 short colt centerfire. I really like to see these in centerfire.
I LOVE this thing.
1851 Navy. I like that there is a mirror inside the case so the owner can see the pleased expression on is face while handling his beautiful Colt.
A couple of palm pistols.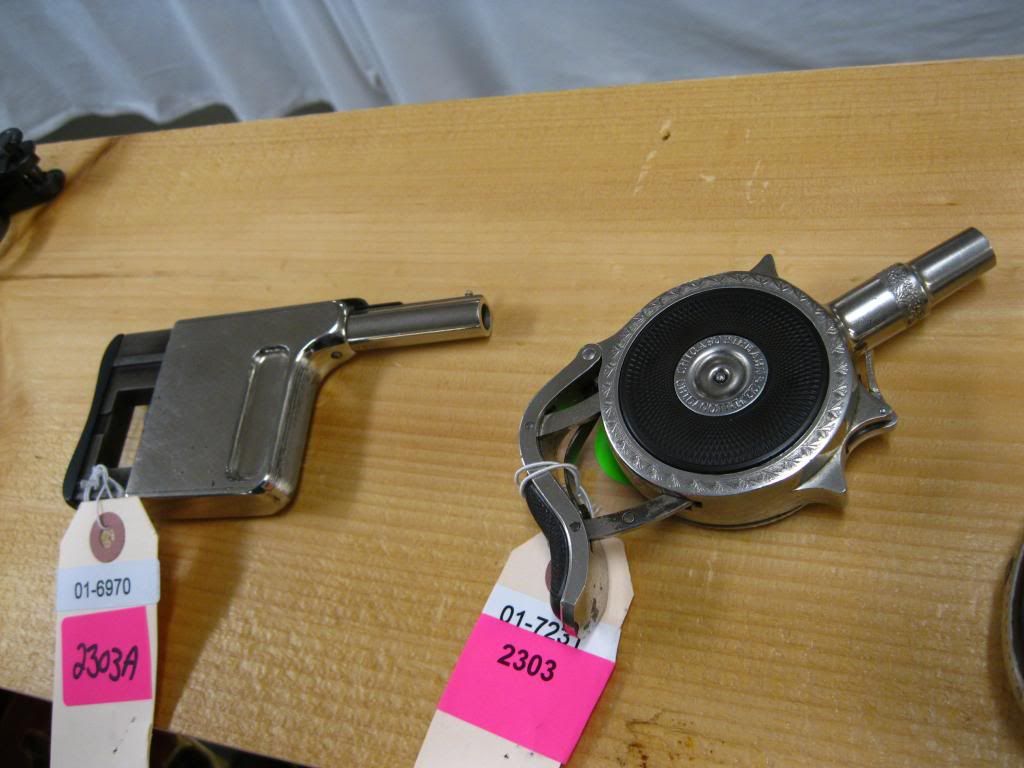 Five Sheriffs models of various barrel lengths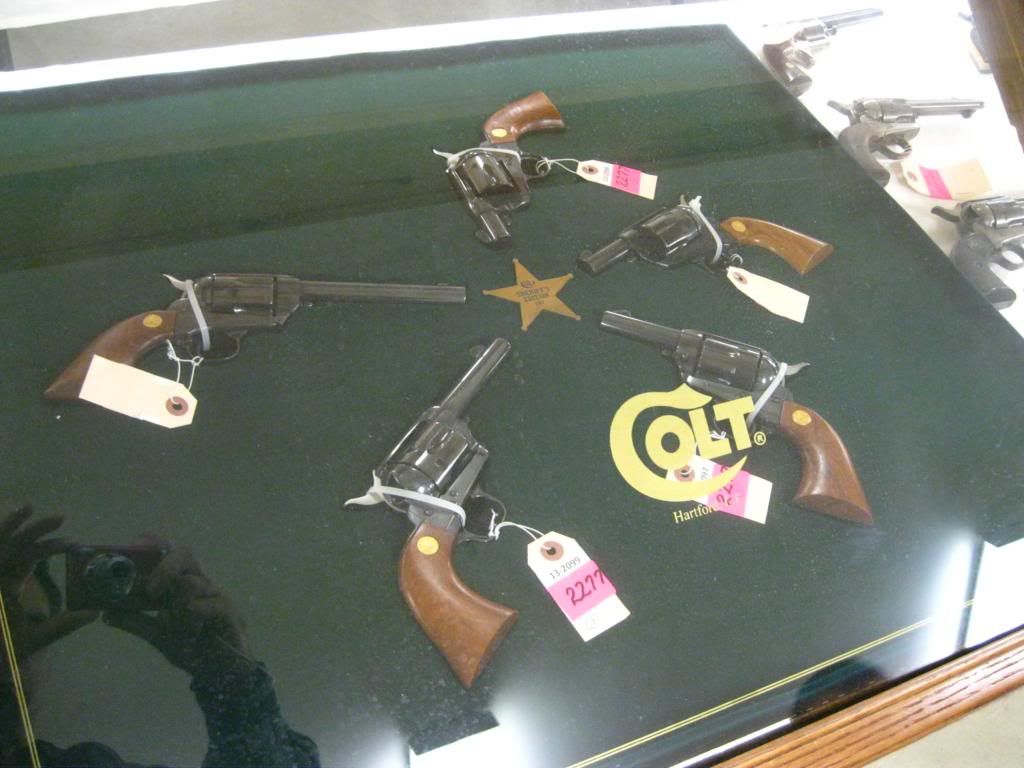 This thing was kind of bad ass.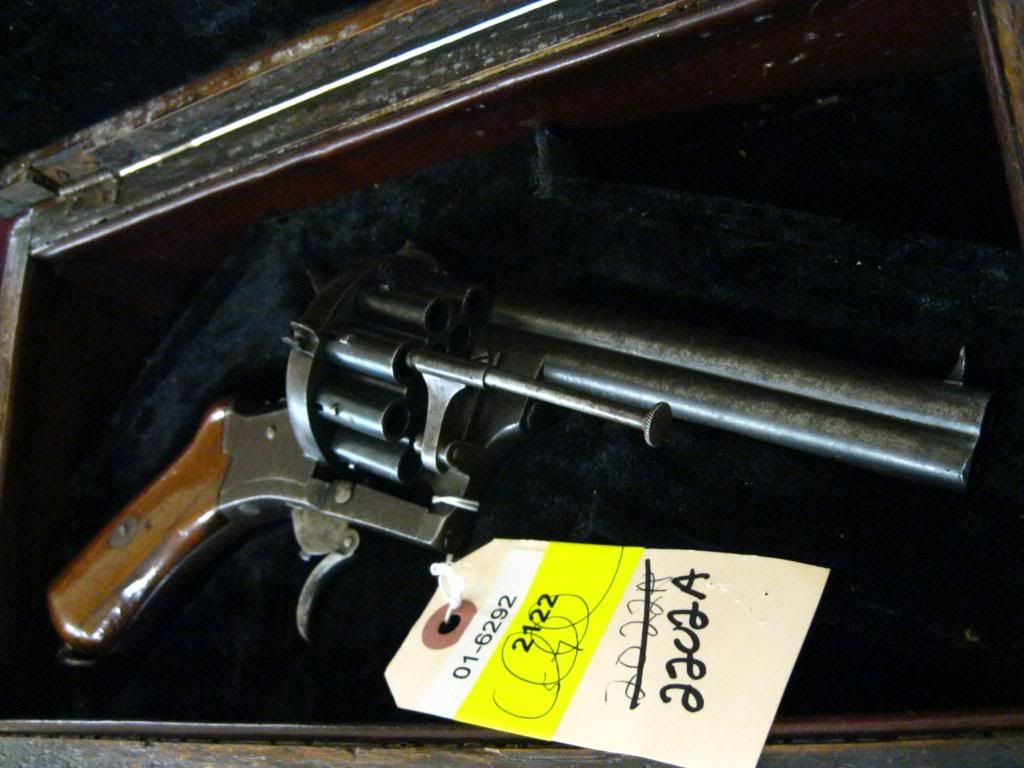 S&W model 1 1/2 in nickel. Serial number 51. This was beautiful. Looked unfired.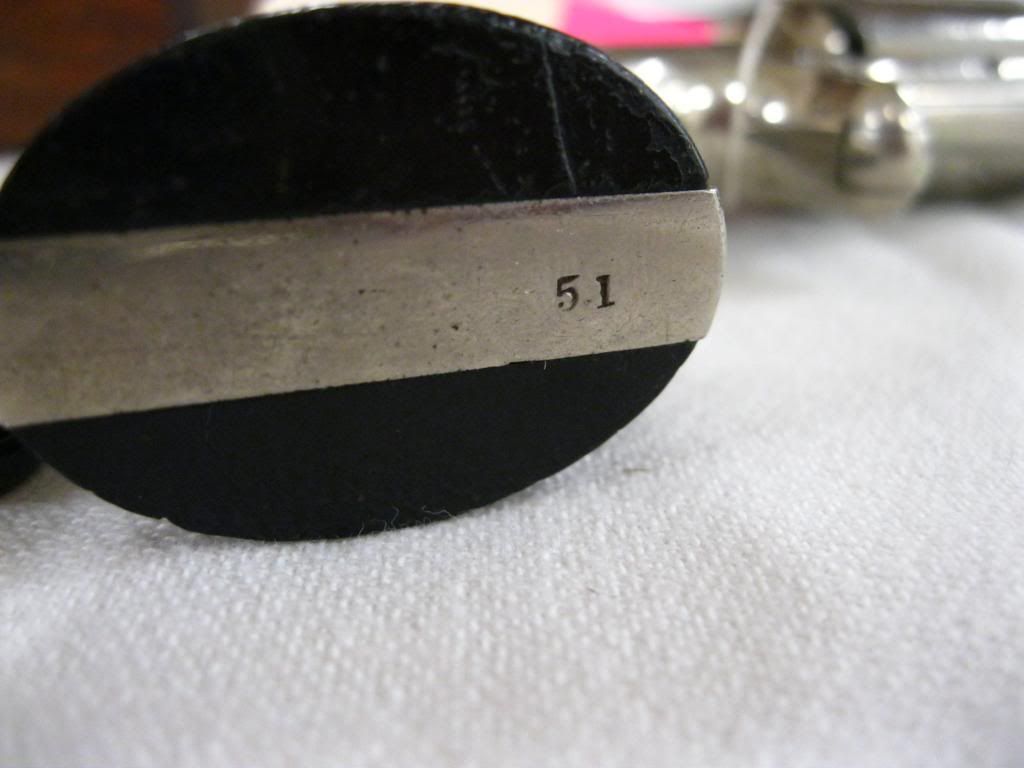 Some engraved SAAs. Sorry, photobucket will absolutely not let me rotate any pictures. Even though that is an option on the site. F*ck photobucket.