"Prodigal" Guns or (perhaps more appropriately) "Sins of the Father"
We've had past threads regarding guns that members regretted selling. I thought it would be fun to start a thread about guns that left the nest but eventually came back home. Post what you've got. I'll start the ball rolling with mine:
This one just came home yesterday. An Army Special 32-20 (Thank you, tarantulakeeper).
USFA Prewar 38 Special (Thank you, what would you say).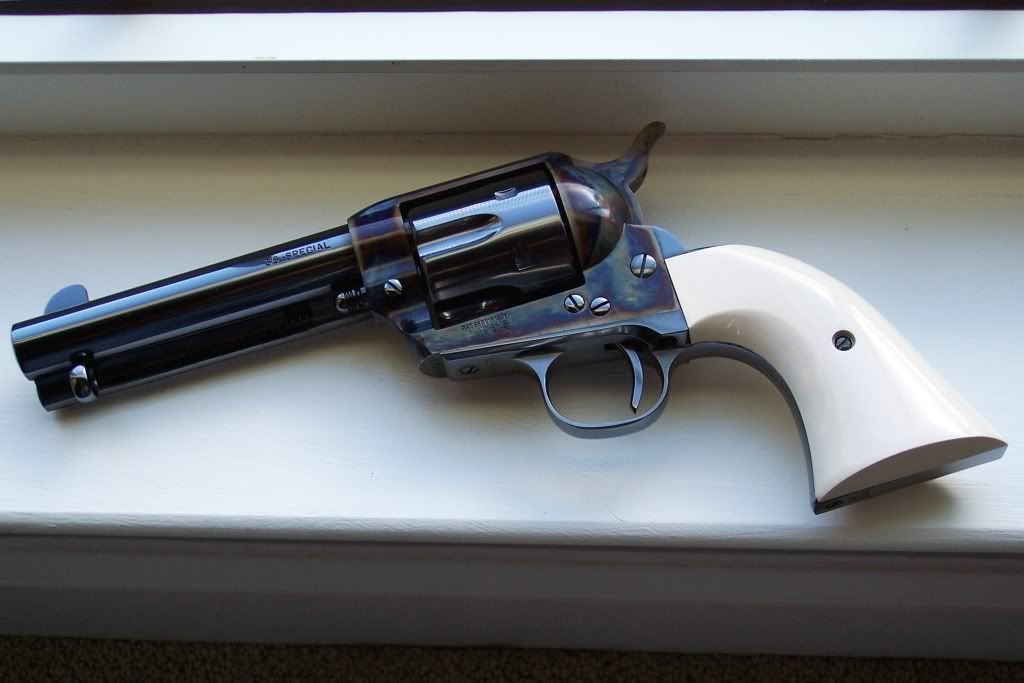 Colt SAA Long Flutes in 44-40 (Thank you, LeverActionBill).
Police Positive 32 on a 38 frame (Thanks for listing it, Lumberjack).