I have a WF marked Police Positive Special marked WF & Co A. 253 on the butt: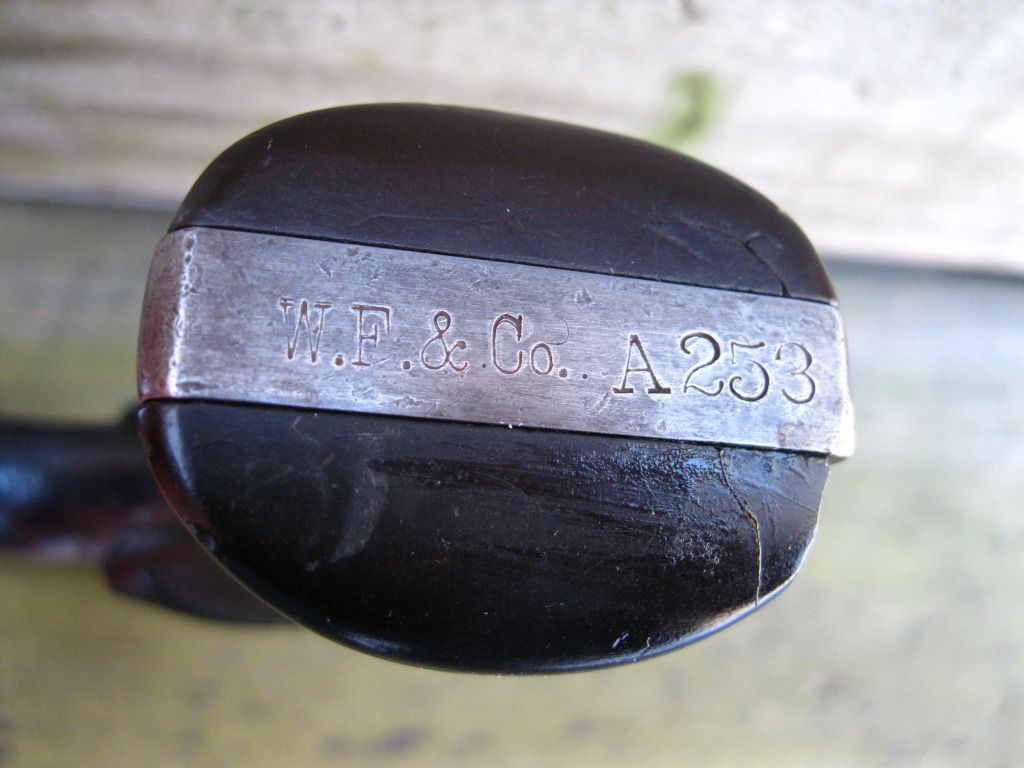 Apparently I have been under the wrong impression that this was sort of another Wells Fargo serial number. I was just flipping though RL Wilsons book "The Peacemakers" and on page 248 there is a picture of several WF guns. One of them is a Police Positive special also marked WF & Co A.253. The one in the book is serial number 16729, mine is 23773. This makes the one in the book from 1909 and mine is from 1911.
So my question is what do these numbers mean? Is it just the number of whatever office of WF the gun was issued to?
(I really need to get this one lettered)