Discussion Starter
·
#1
·
The other day I was smoking a cigar and looking through magazines when I had this idea to put a rawhide cuff on a sixgun holster. I've learned to keep a sketchpad nearby so I can commit my ideas to paper, lest I forget them ten minutes later. This is the result. I used a piece of my drum dyed brown leather, later dipped in walnut dye. The deer rawhide soaked in walnut dye for a few hours to get good saturation. Tin cones and fringe with a combination of modern Czech beads with antique French and Italian beads.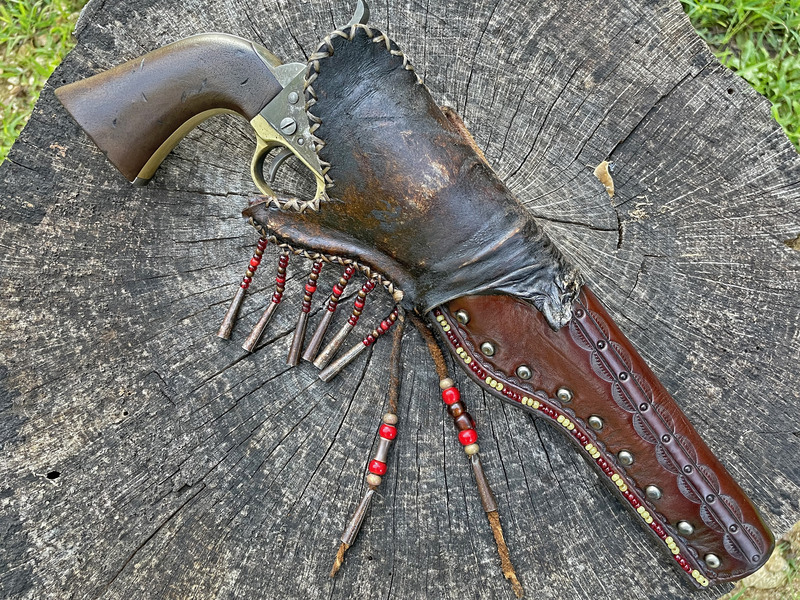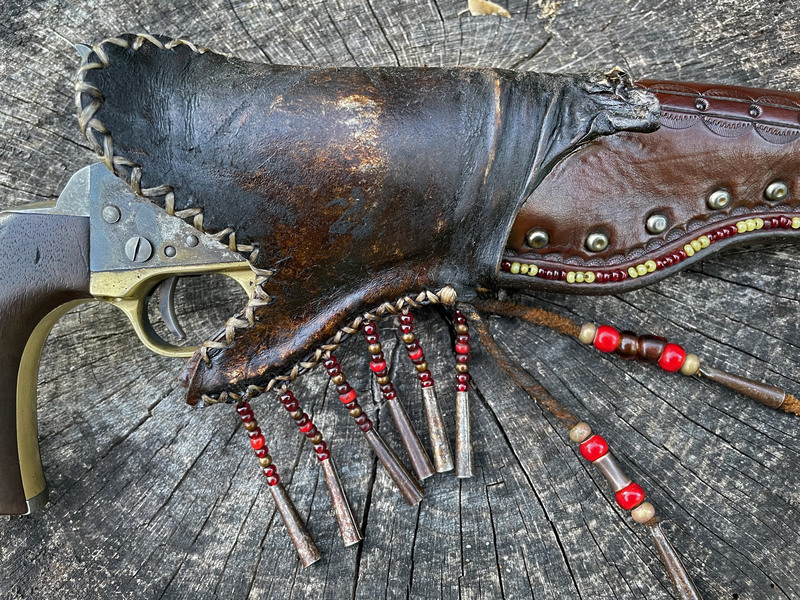 Found this well done cartridge conversion on Gunbroker. Built from a Uberti percussion gun with a gated conversion cylinder and relined barrel for use with standard .358" bullets. Cylinder is short so I'll need to use .38Colt brass. Note the conversion ring is color cased. I have a Kirst ejector to install on it.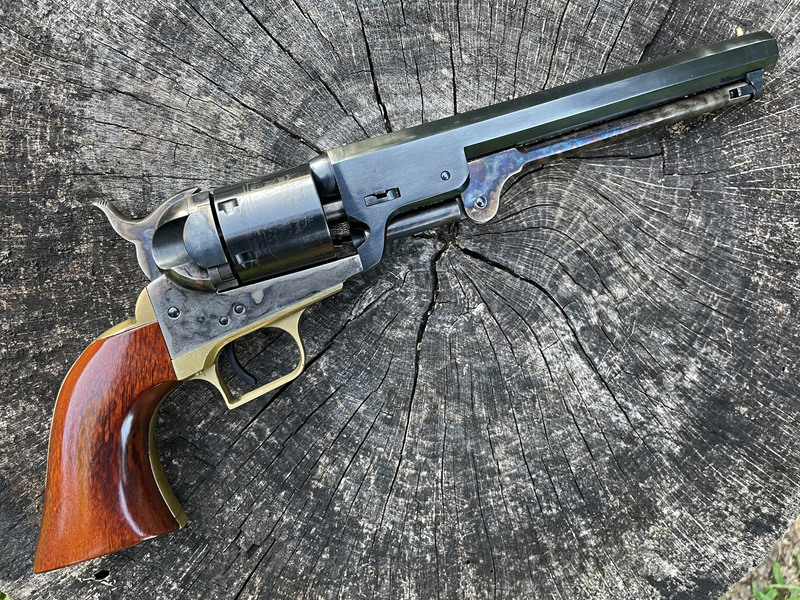 Watching a YouTube channel "plowboysghost" got me hot for a Navy gripped 5½" 1871-1872 Open Top, so I ordered a Cimarron in .44Colt. Already swapped the grips for factory faux ivory and darkened the grip frame with cold blue. Put new springs in it while I was in there but it needs a little smoothing. It's got some interesting case colors but that's not rust on the loading gate. The old stump really makes a better backdrop for pics.