Discussion Starter
•
#1
•
The Remington Beals Navy was made from 1861-1862. Of the 14,500 manufactured, only around 200 were Single Wings. The picture below is of Beals Navy #21. All the single wings were serial numbered under 200. From the side it looks about like any other Remington percussion revolver.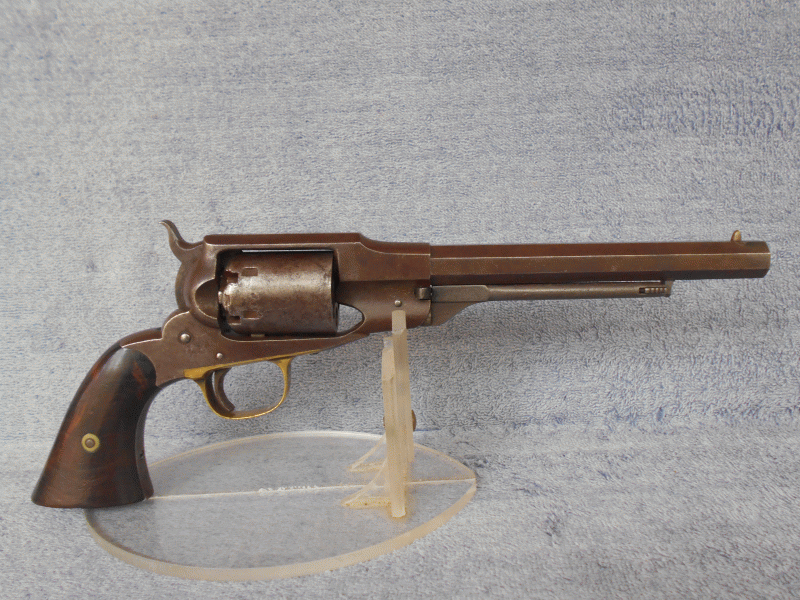 The difference is the cylinder pin. The single wing has a rod extension on the cylinder pin. It fits into a slot on the lever. The single wing name comes from there being only one "ear" or wing on the cylinder pin as opposed to one on each side.
Below is a picture of the cylinder pin and slot in the rammer.
Next is a picture of a later Beals Navy. Notice there are two wings on the cylinder pin, no extension on the pin, and no slot in the rammer.
Never know when you might run into something you haven't seen before. This was my first. Thought it worth showing.