I bought this off a guy who had a "messed up 1860 Colt" he wanted to get rid of for $300. It is 100% legit. I paid the whopping sum of his full asking price for it. Look what I found...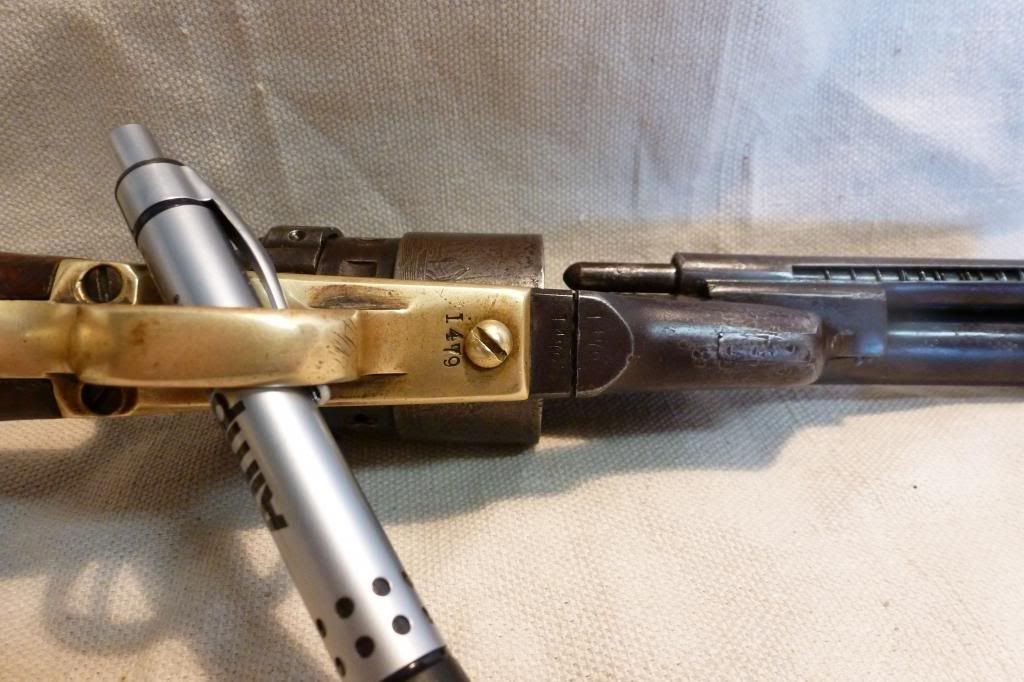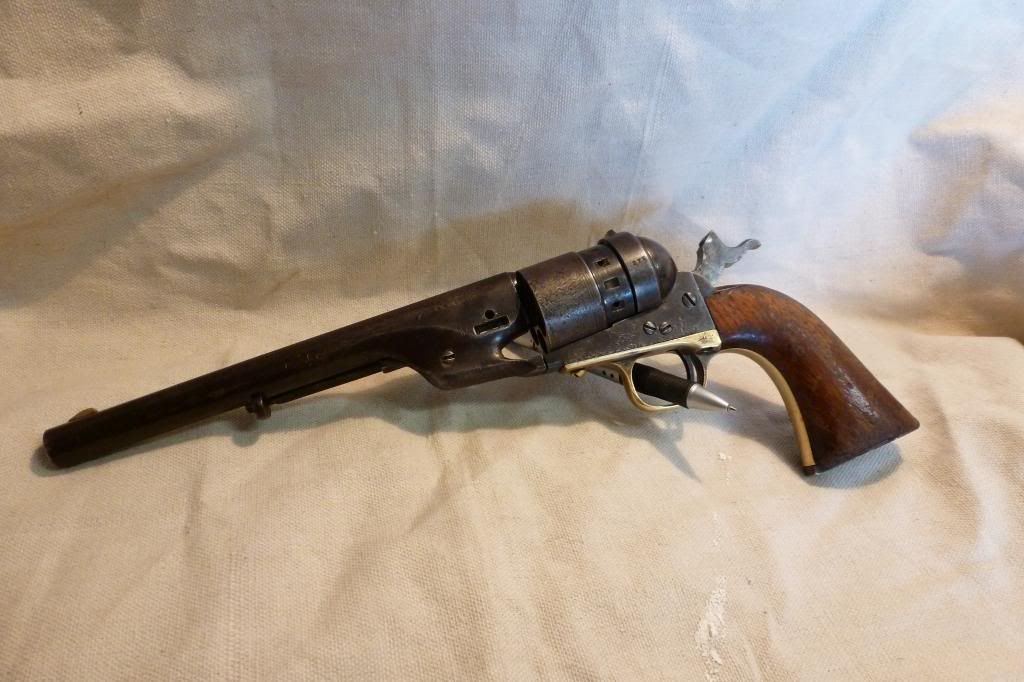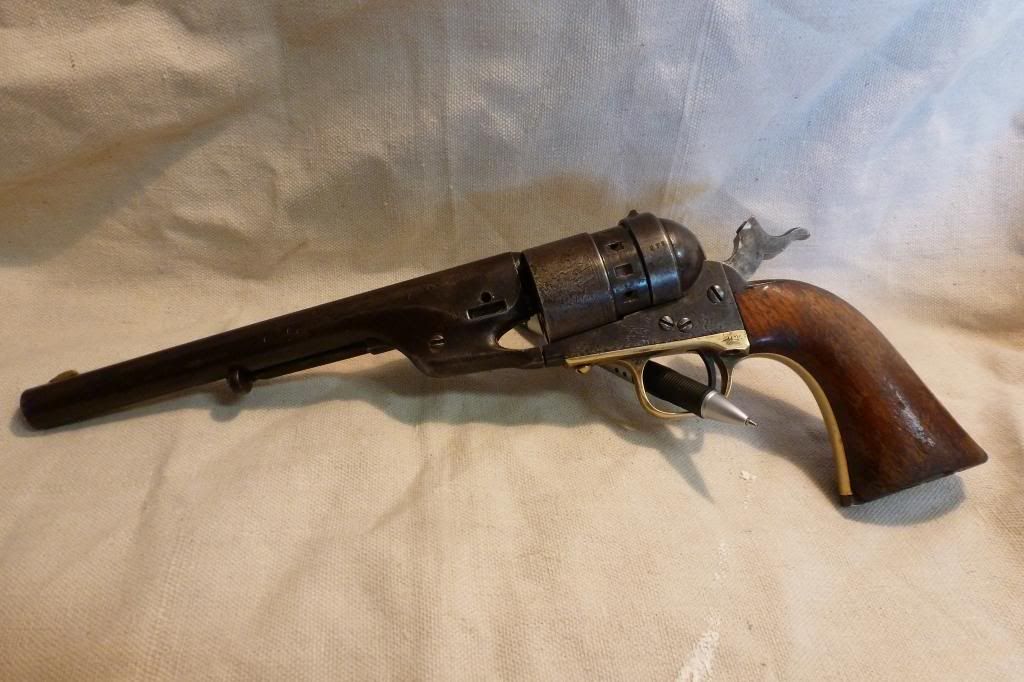 BARF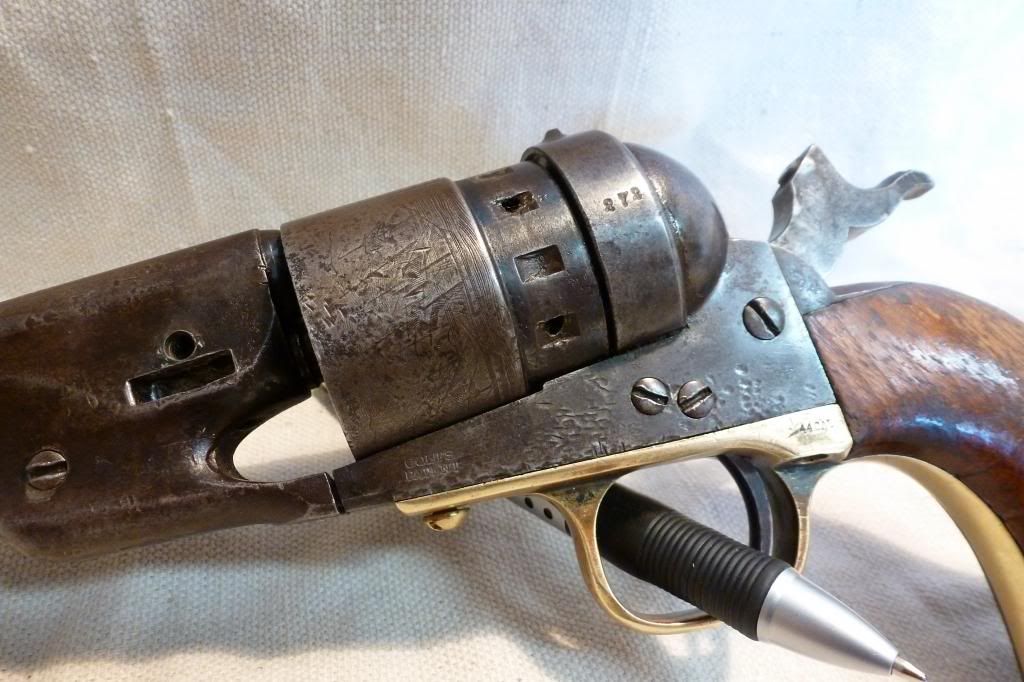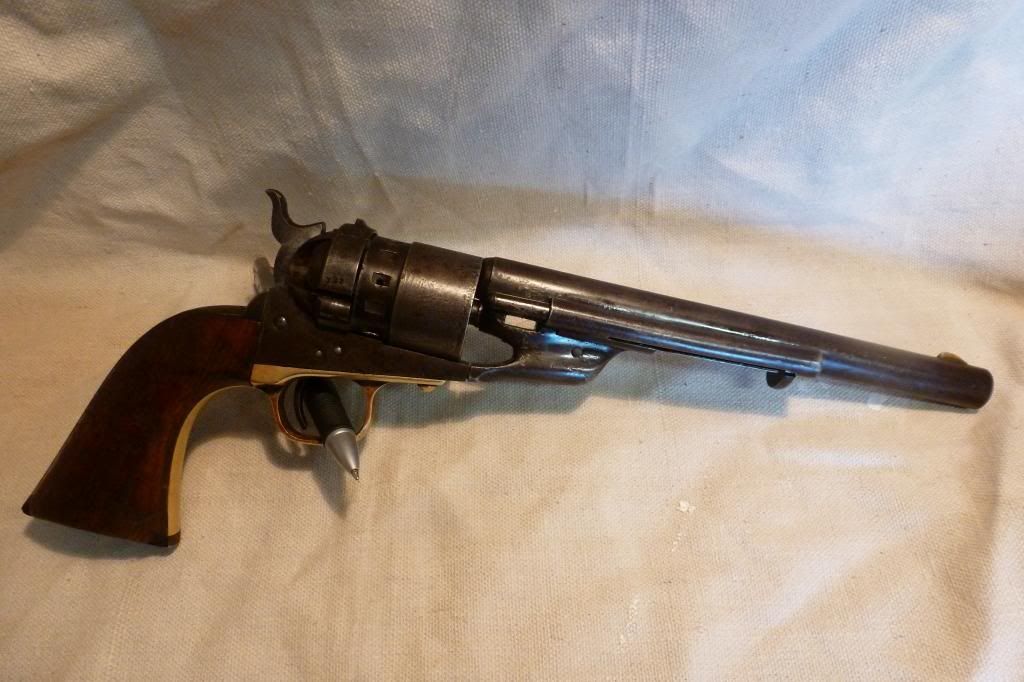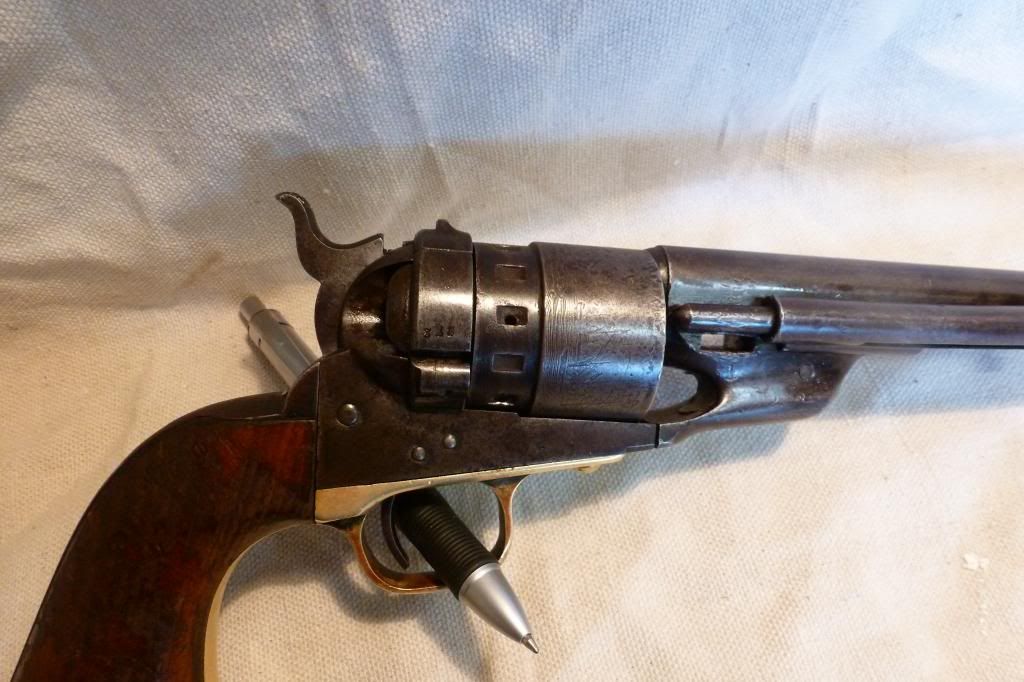 I'm way out of my depth on this one as these are not in my wheelhouse. They're out of the wheelhouse, on the deck and about to go overboard. I would love your input on what you think, and what to do with it in terms of repairing/replacing/leaving as is. Here is what I think I've figured out...
The good is that there are only 11 known examples of the Richards 12 stop conversions. This one is all original and matching as it is, even the grip is still numbered to the gun. All assembly numbers match as well. The condition inside is actually pretty dang good with strong rifling and no rust issues going on inside and outside it ain't too shabby. The markings are all there and readable.
The bad is that it is missing some screws, a wedge, a mainspring, a trigger spring, and worst of all someone drilled out the cyilnder notches on the stops over the cylinder so they wouldn't blow themselves up I suppose.
So, anyway, I'm about to go cartwheel down the street and when I get back I'll see what you've all posted up. Thanks for any help you can provide. Here is where I gathered most of my info from:
Rare and Desirable Colt Richards Conversion Revolver with 12-Stop Cylinder