Discussion Starter
·
#1
·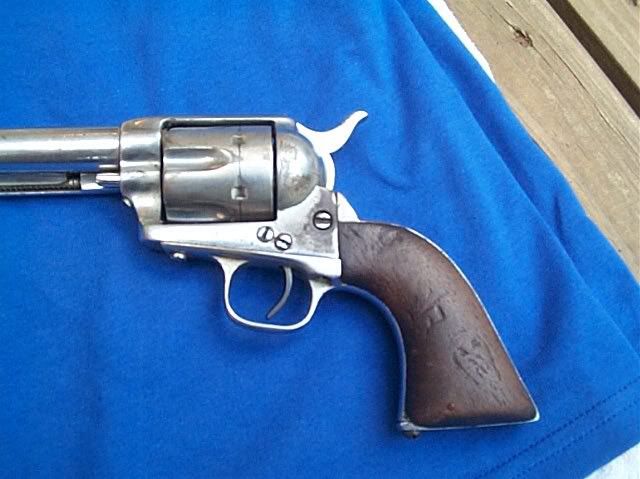 Hi I am new to the forum and glad to be here.
I was wondering if you guys could tell me more
about this SAA.Was purchaced from a gun shop in Hearne
Tx. in 1978 for 200 $,the numbers on the grip frame
are 1208 with an A.
The cylinder frame numbers 7415 with US stamped on it.
The loading gate numbers are 724 and nothing on the barrel
I can see.The bottom of the grip frame has either an L or a D on it. N ot trying to sell it but we never researched it
before, oh and thanks for all the useful info.I have read on here in the last two months and thanks in advance for the
info on this gun.
44