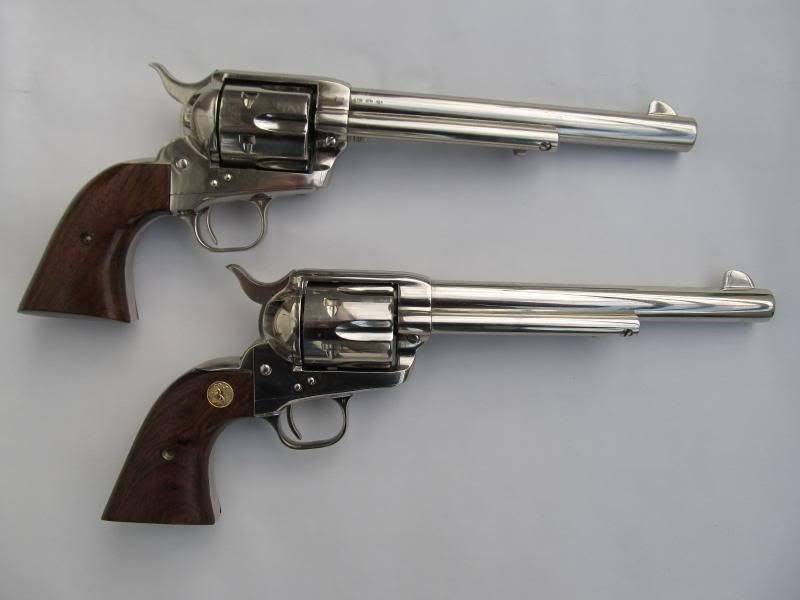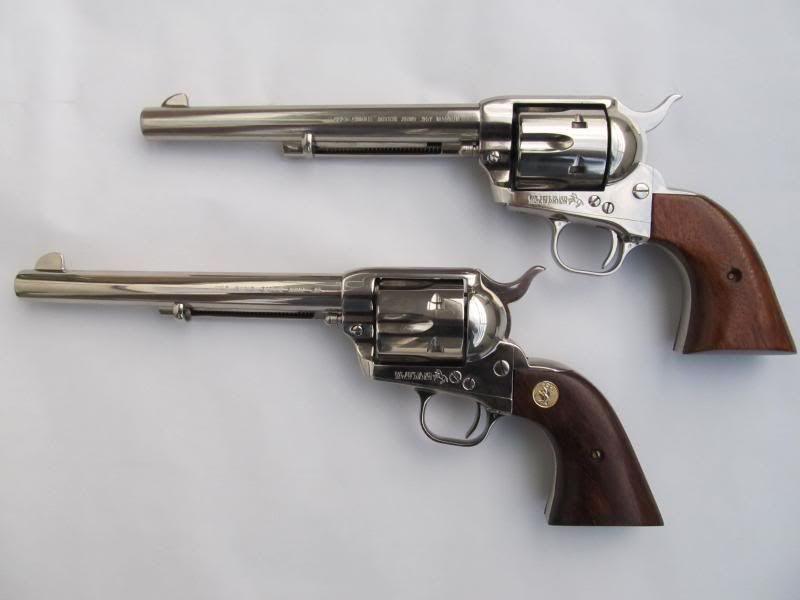 I do know these Colt SAA revolvers for about 25 year. They where by a friend of mine who sold them sepratly almost 20 years ago.
Last year I bought the .45 colt and till my suprise the .357 magnum came up for sale. I do notify a friend of me for this SAA.
Not to a big suprise he bought the Colt .357 magnum.
So today I was able to make this picture of both Colt 3e generation after a long time together again.
From now you can find them on many occasions side by side on the range.