Discussion Starter
·
#1
·
Hi folks.
I'm trying to help a nice older gentleman I met this weekend at the Rock Island Auction. This gentleman is not very internet saavy and does all of his research via books. His scooter was stuffed with books!
Anyways he ended up buying this Colt 1899 Navy at the auction. As you guys probably know the original guns did not have a locking mechanism when the hammer was down -- meaning the cylinder would spin freely in the holster, potentially making your next shot fall on a spent shell. the navy sent most of the guns back for retrofit, but approximately 363 did not make it back and are still in original configuration. this is what he bought. notice the long flutes and lack of notches on the cylinder.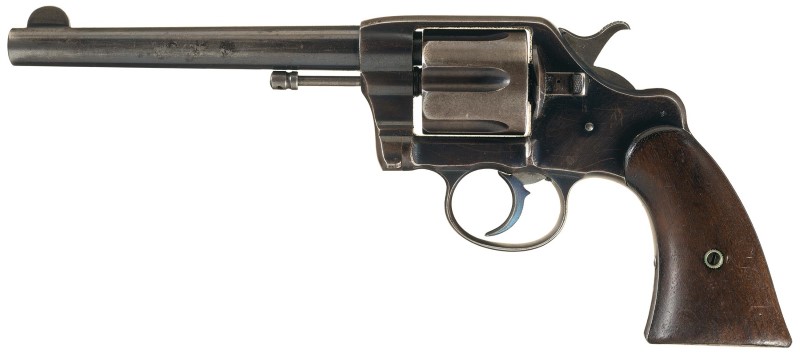 what he is trying to determine is if there should be a marking on the barrel. According to one of his books written by Bob Best, the barrel should be marked "colt DA 38". as you can see from the picture this gun does not have the marking. I was trying to help him look on the internet and we found other guns sold at auction which also have a unmarked barrel.
I did find, however, pictures at coolgunsite.com of a 1899 Navy owned by Bob Best with barrel markings. However that gun has been retrofitted.
We don't know if the original original guns should be blank, or if the marking was applied on only retrofit and later guns.
Anyways I'm just trying to help this nice older gentleman. If I can find out the answer I'll give him a call (he doesn't do email!)
thank you!