I bought this project piece (maybe recycled) but it's a shift from my favorite New Service snub projects. It was a no-name repro odd-ball fit & finish wise. Parts all fit together good but the brass was wider than the frame & barrel at frame was wider -- no wonder it was cheap. All its innards worked right.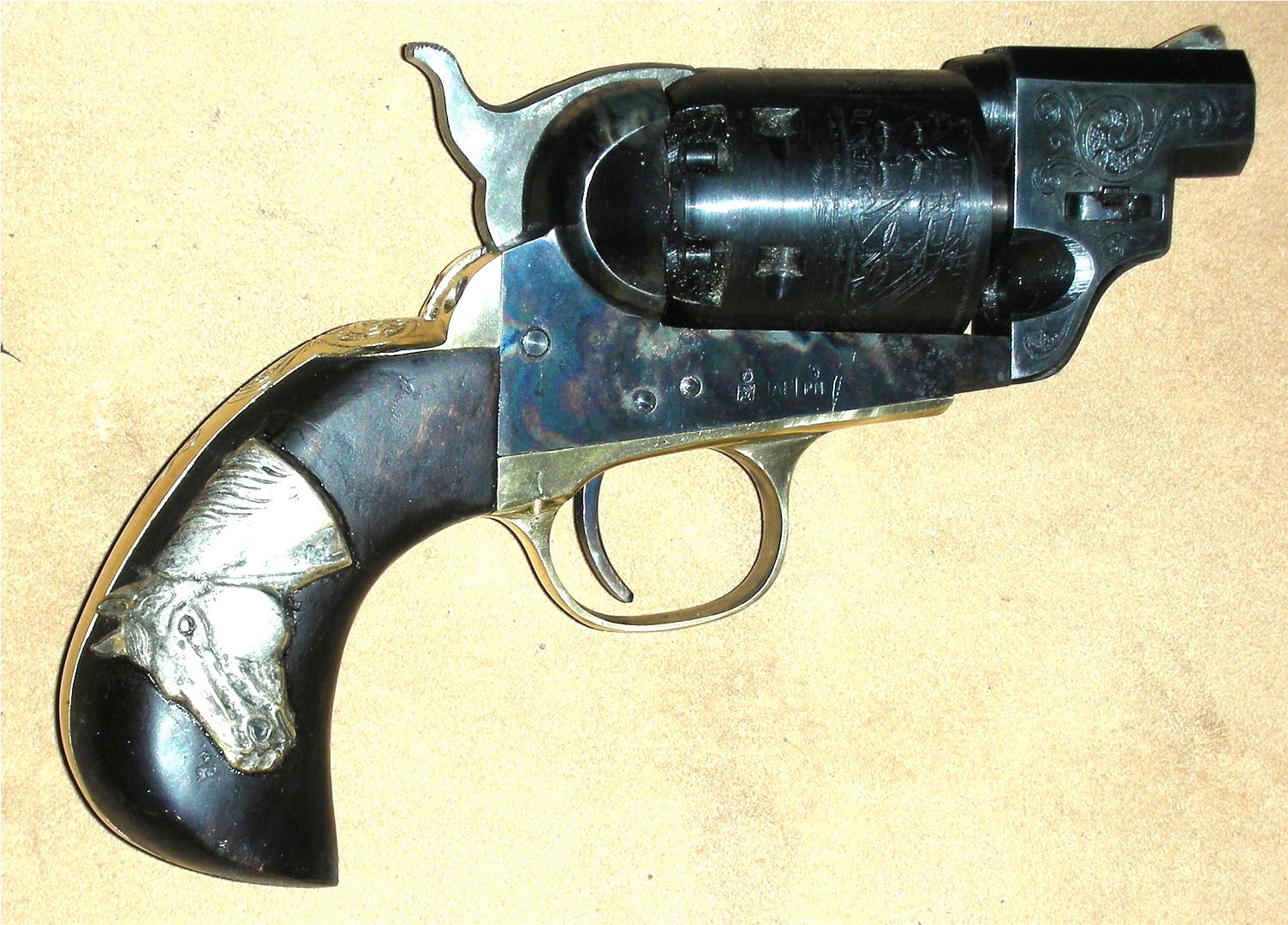 Here are some work-in-progress shots. Compare hammer on re-work is lowered below line of sight.
I haven't shot it yet and may never. My black powder days are back down memory lane.