Soviet AK-47 type 3, all Russian parts, Bulgarian receiver, 1953 dated Russian sling. 1976 Soviet Makarov, no import marks.
The latest, complete Russian (all parts) imported AK-74M, 5.45x39mm. This is the current Russian armed forces AK, in use since 1991.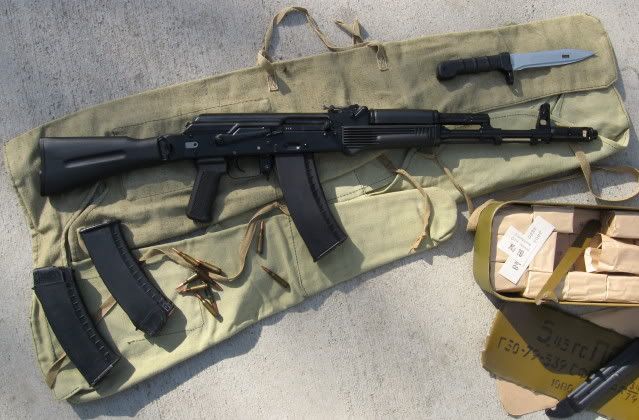 Mid 1960s Izhevsk AKMS. Hungarian donor receiver, all Russian parts
1982 AKS-74U Russian kit, Bulgarian 8.3" AKS-74U barrel, US receiver. 8.3" bbl. means this is an SBR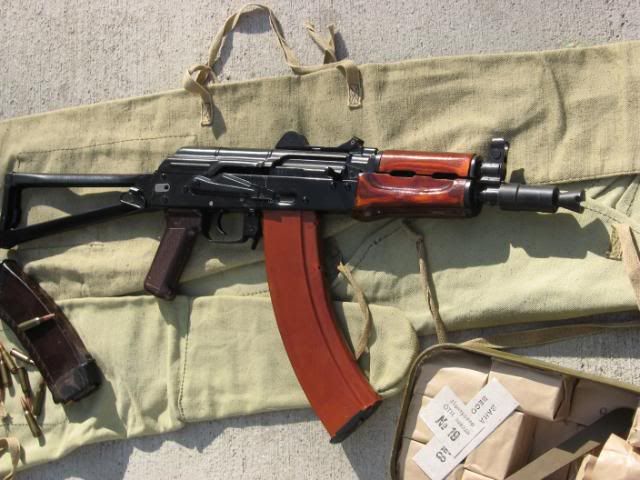 I bought my 1st AK in 1993 after Clinton was elected.​