Discussion Starter
•
#1
•
Seven years ago (2 years before retiring from CBP) I bought a lettered Police Positive Special, marked C.P.R. No. 6, for the Canadian Pacific Railway. Shortly after getting it I reached out to CPR to see if there was any information they had on the gun. As I posted then I received a reply from Sean Boli who was the Head of CPR's Security. Sean told me that it was one of (fifty per the letter) the first shipment of revolvers ordered to standardize the side arm carried by its personnel. Sean also said it could have been used on one of their trains, ships, or in one of their hotels. He said that the .32 caliber chambered revolvers were taken from service before WWII; the .38 chambered guns were still in use post WWII.
Jim (ei8ht) and I traded some guns a few years ago and he included Hong Kong Police badges and a Rochester, NY Police hat badge so I got the idea to find a CPR Badge. I can't verify the accuracy nor the time period of the Canadian Railway Police badge I bought off of E-Bay; I suspect that it is probably a hat device for a uniformed officer but will need to do more research. It could even be a "fantasy" badge; but it goes well with my revolver.
I superimposed a picture of the badge to a picture of my revolver - I'll take some more pictures of the two together.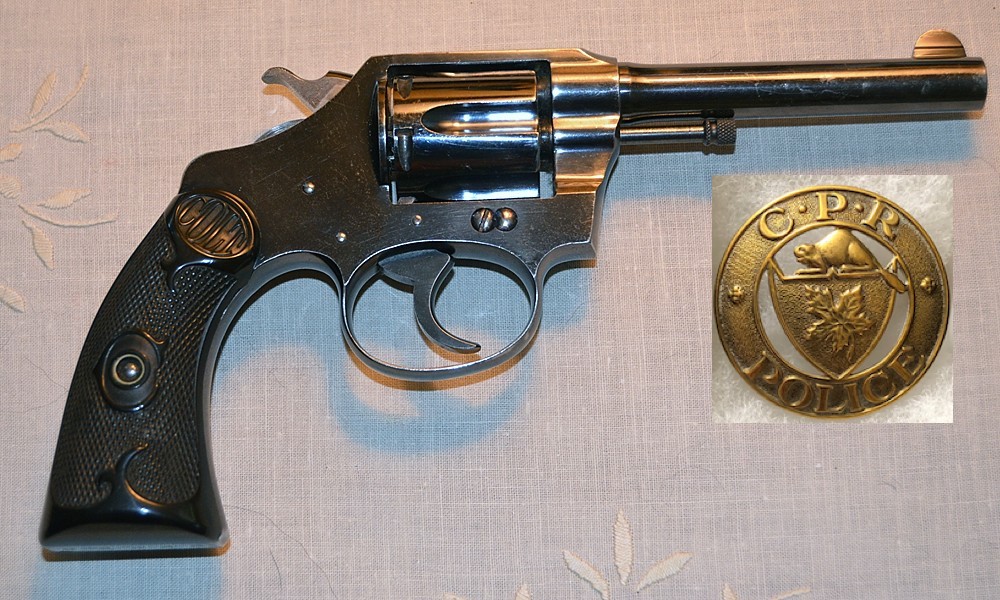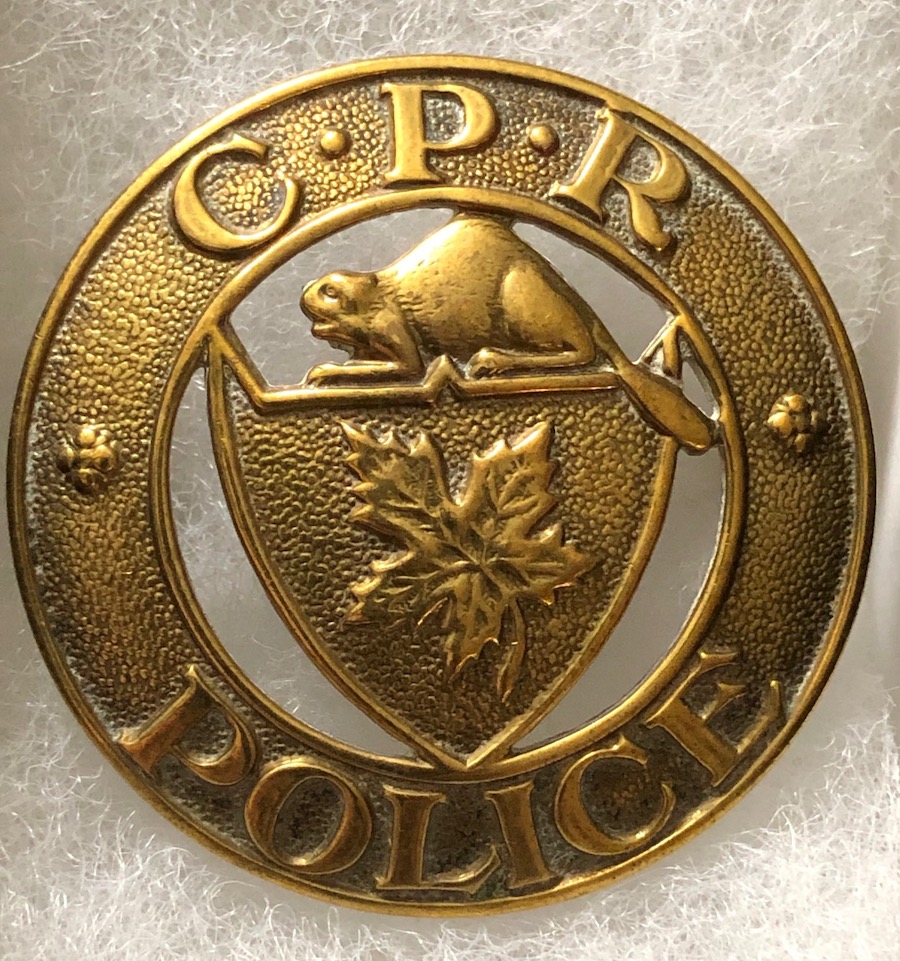 The seller, in Ontario, Canada included a pin of what looks like a RCMP marked Chevrolet Caprice Police Car: