Discussion Starter
·
#1
·
Found the Nettleton on Gunbroker last year and at first thought it was an earlier Uberti parts gun because the bidding was so low but it is not. It is a later all domestic gun and it shows. The lack of a box and paperwork probably explains the price. Actually in much better condition than I expected. I thought it was well used but it appears to be unfired. What was described as a rust spot on the barrel came off with my thumb. As usual the case colors are gorgeous and the carbona bluing stunning. Actually got some pretty nice walnut on it.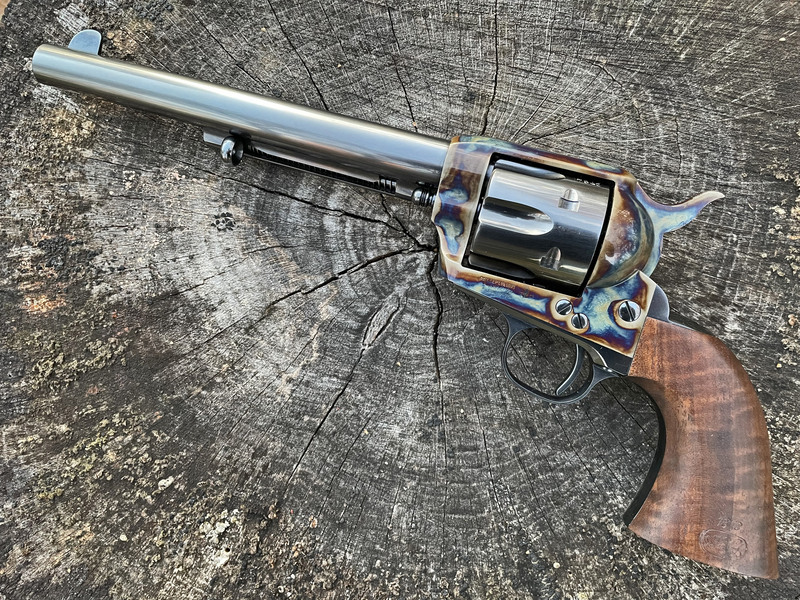 At first it went in an El Paso Saddlery Roosevelt rig.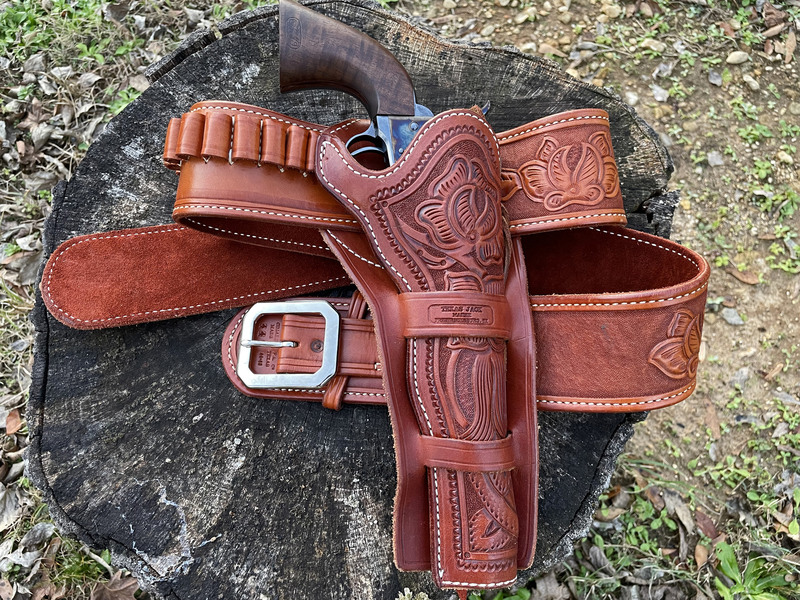 When I was asked what holster I would make for my USFA Henry Nettleton, this was my first thought. I started to do a plain black military pattern but just couldn't do it. I've wanted to try this pattern for a long time but always dreaded the trial and error involved in designing the flap. I took design queues from both military and civilian versions. Sam Browne button instead of the usual keeper. The stamping pattern was inspired by one on page 74 of Packing Iron. I didn't really like the way the pattern on the original turned the corner at the top of the throat, so I used a rosette to facilitate the turn in the pattern. I had to wait until the holster was assembled and wet formed before I could finalize the design of the flap and stamp it out. Now that I have a completed pattern, the next one will have a more natural flow from the flap to the pouch. Chestnut brown with some aging effects. Decided to do a sewn toe plug as well. It turned out pretty good.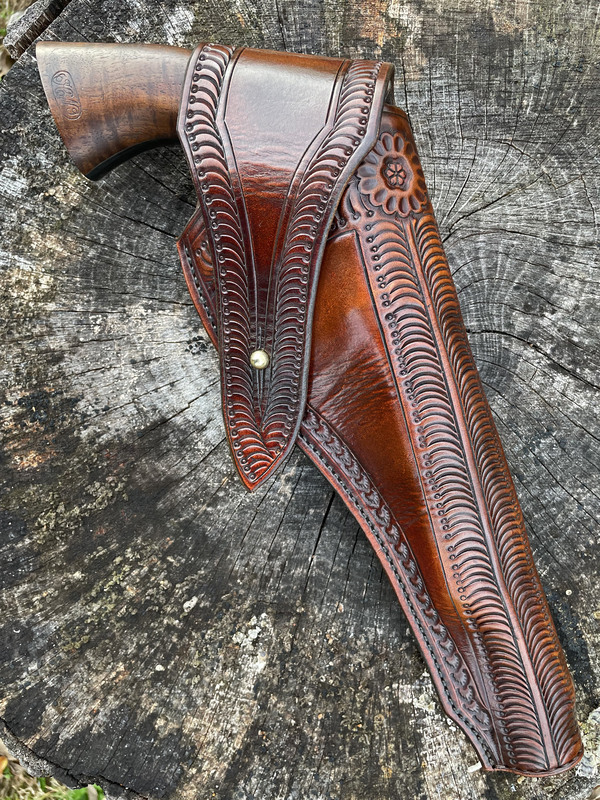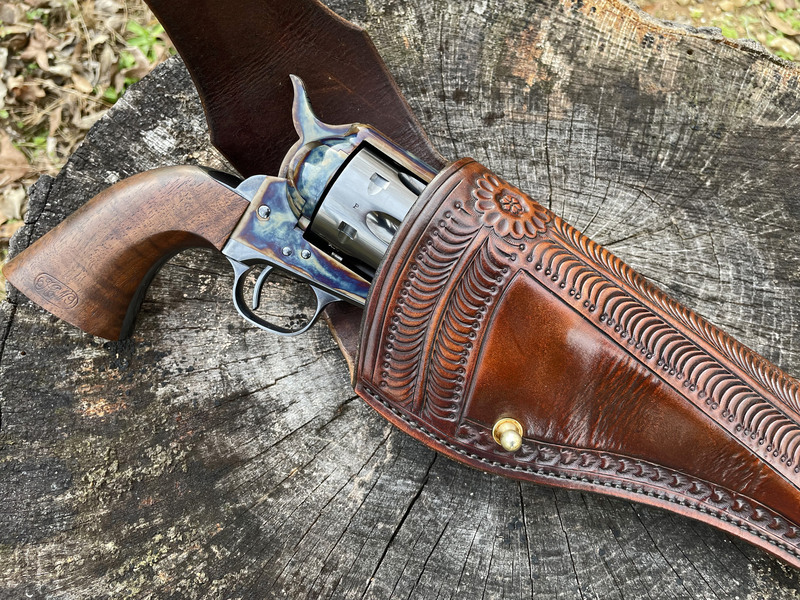 Picture from Packing Iron.
Then I made another with a little more basic stamping pattern for my Etsy store. It went rather quickly.