Discussion Starter
·
#1
·
My new to me Colt Lawman MKIII,
I picked this up in trade a few days ago for a CZ-52, I'm a sucker for wheel guns and since the 7.62x25 ammo dried up in this area, the CZ had to go. I got it home and right away I could smell the pervading odor of "cold blue", it was evident that it had been cold blued poorly at some point and the finish was what you can see in pictures (looks like it may have gotten damp in an uncle mikes holster at some point). Upon dis-assembly I found the internals caked with black sludge, which came off with some good scrubbing. Mechanically this gun is excellent (can I say better trigger than my nicer 1993 S&W 686), but the rough shod finish leaves something to be desired.
I have some questions.
Is the smell of cold blue ever going to go away? It's driving me crazy because the smell won't come off my hands, even after my zealous cleaning a day or two ago. Is there a way to neutralize this smell?
I'm not particular about the rough finish, but I wouldn't mind fixing it up a little. I'd like to have a little project and I'd appreciate some suggestions about which way to go with it.
My options are:
Leave it as is... only if I can remove the smell!
Try my hand at "Rust Blue"? (does anyone have a good tutorial)
Take the gun down to the white and let it gray into a finish (does anyone have a good tutorial)
Can I case blue it?.. (does anyone have a good tutorial)
Other suggestions...
While we contemplate the fate of this gun, I figured i'd share some photos...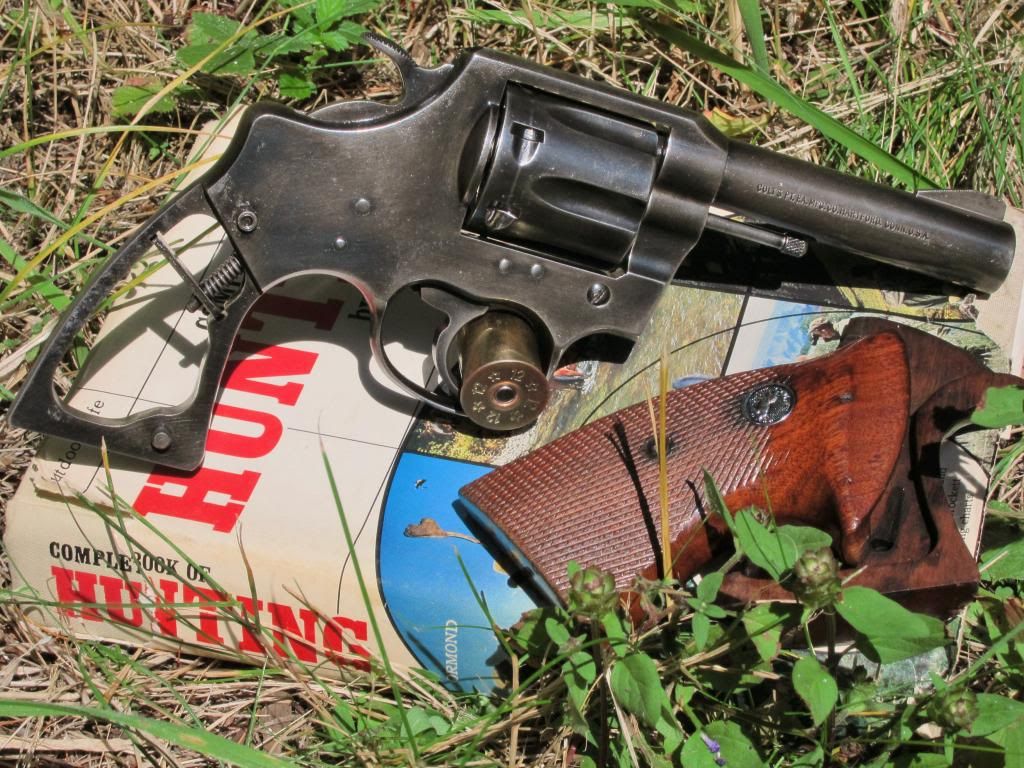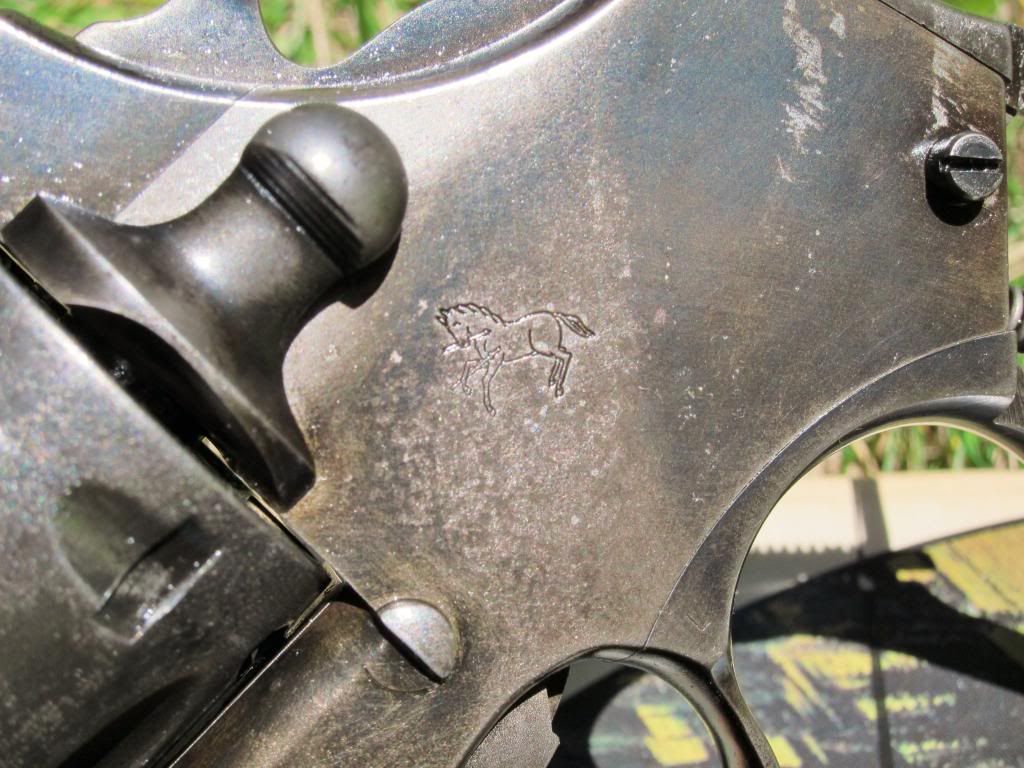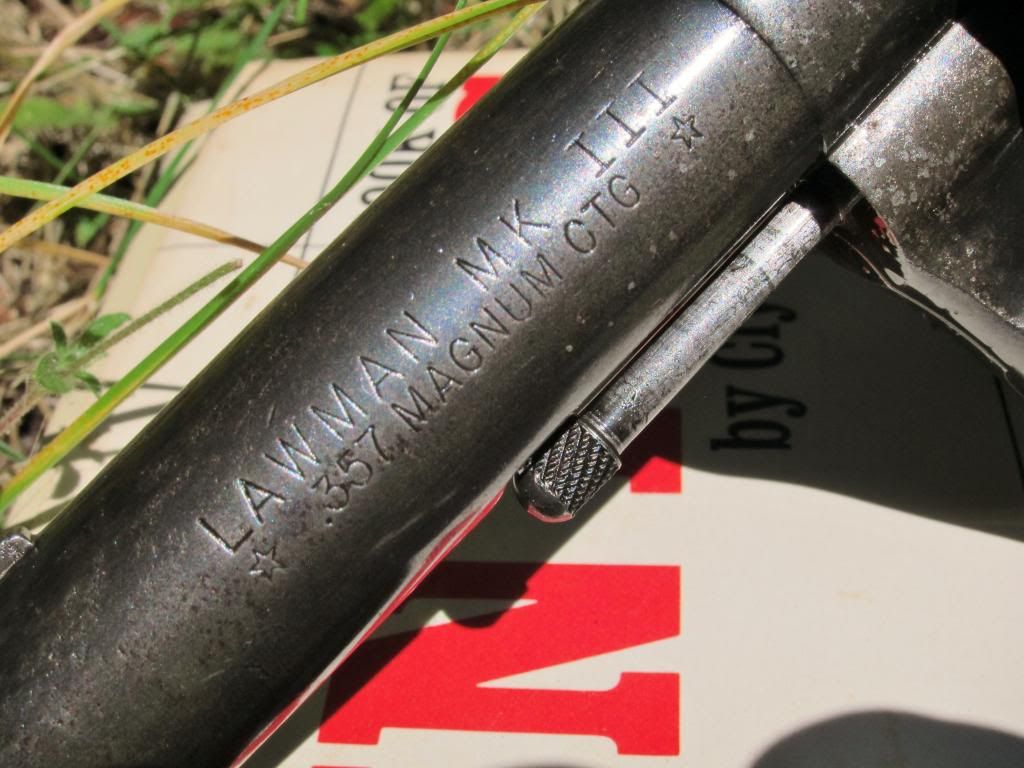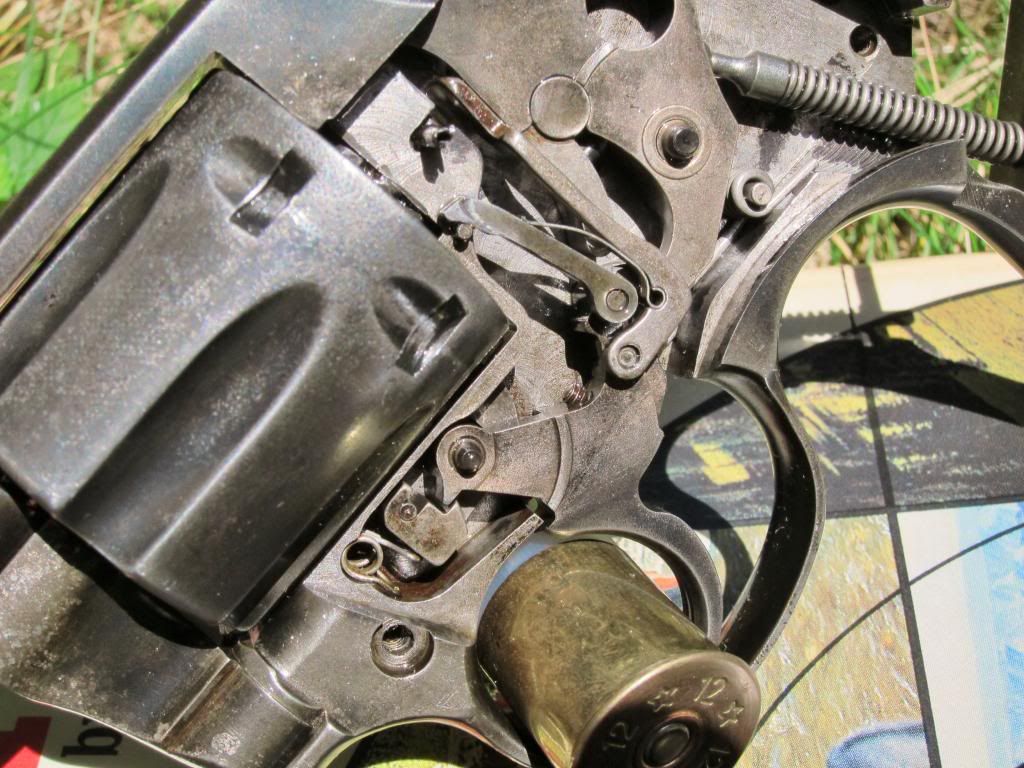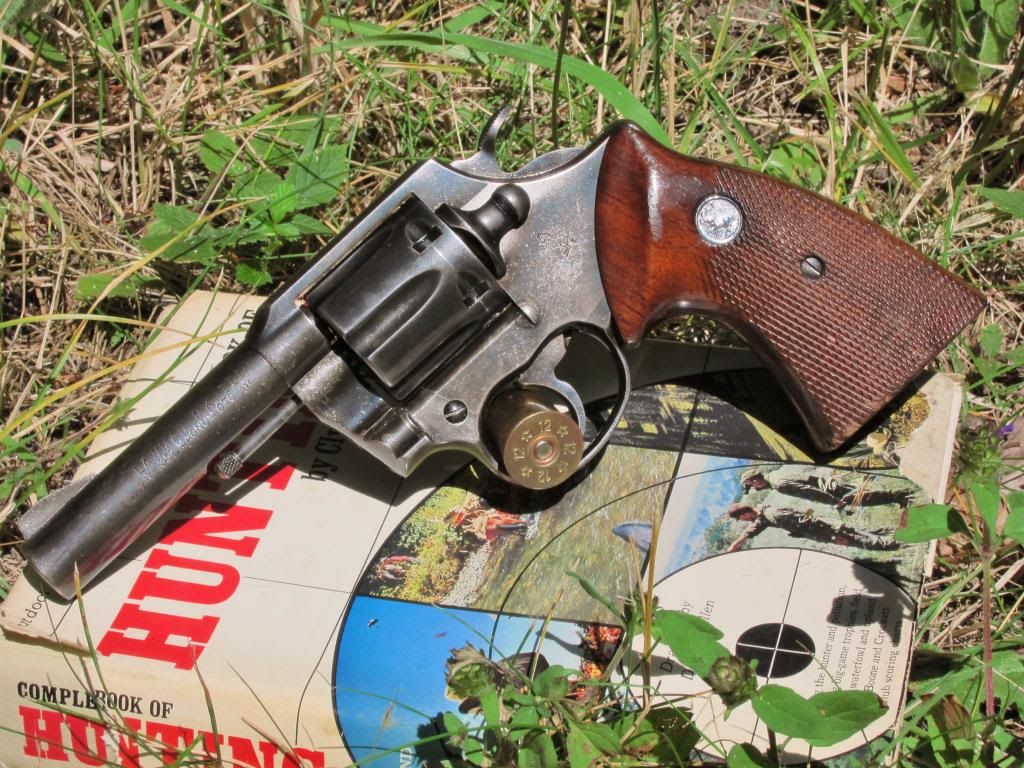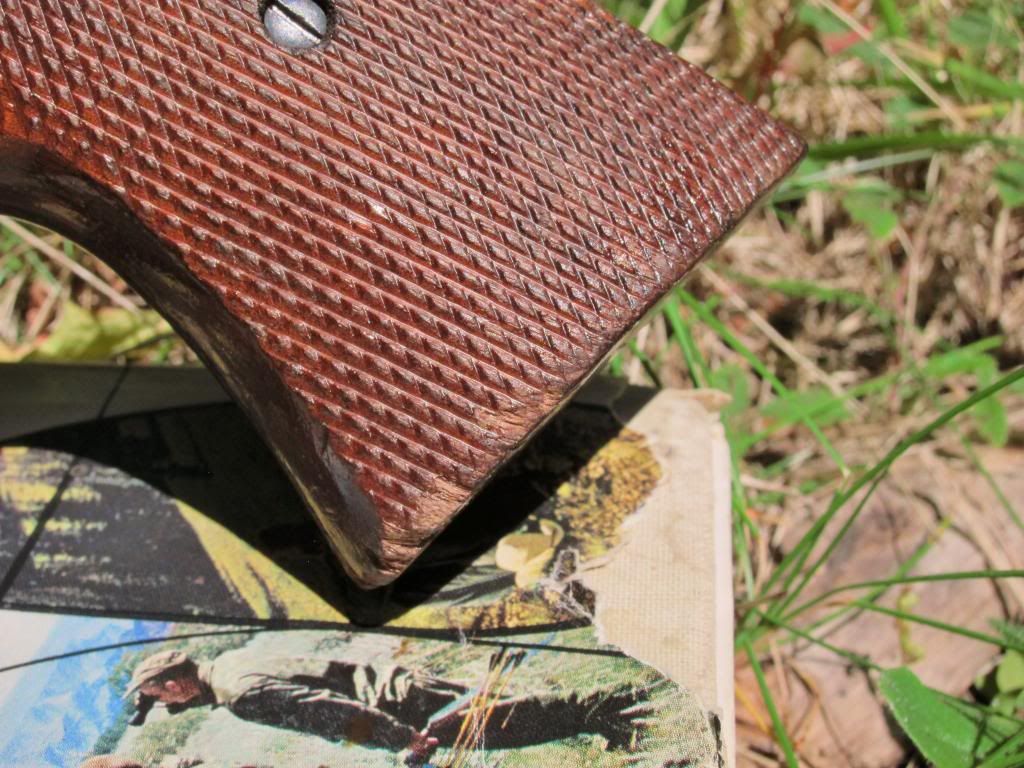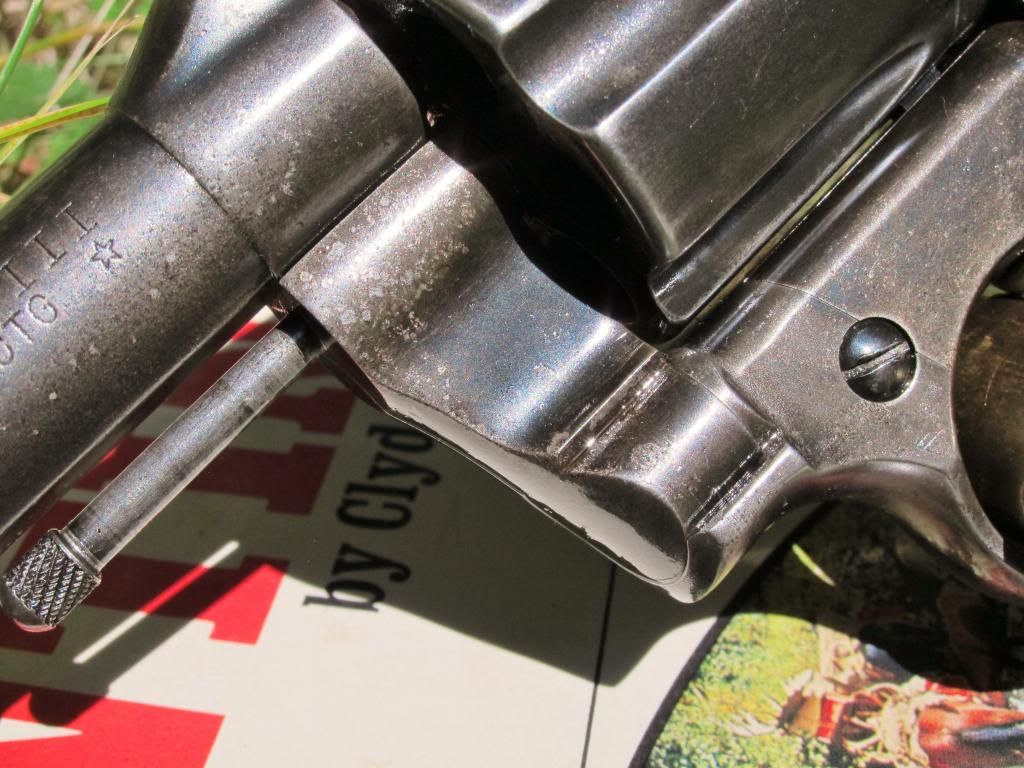 Enjoy!