Discussion Starter
·
#1
·
If ya'll will excuse the use of a non-Colt for illustration: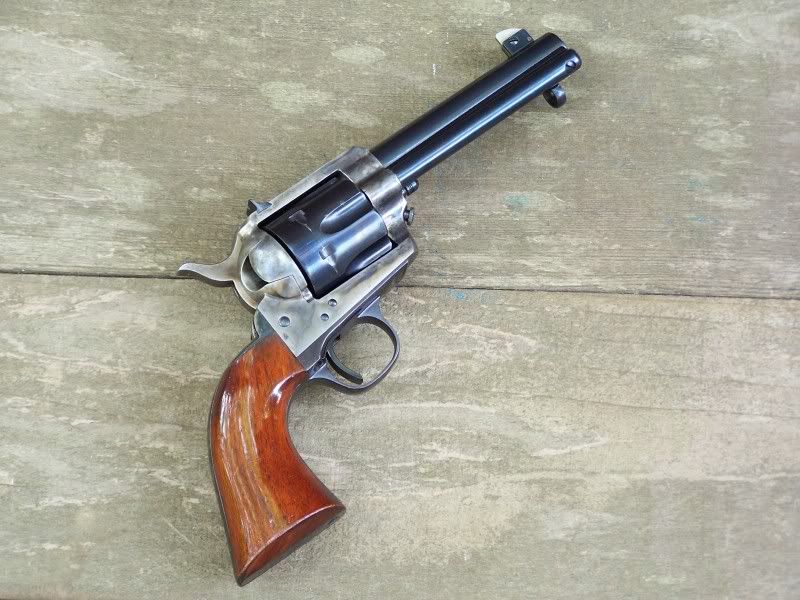 This is my Uberti .45 Colt, and I seldom see anything posted here about the Colt Flat Top Target models. Seems to me a great improvement over the Single Action Army with its much better sighting set-up. Front sight is not exactly holster friendly, but easily corrected if desired.
So, why not? Seldom hear of its being mentioned and wonder why.
Bob Wright