I know most of ya'll favor ivory for grip material. Aside from pearl, ivory and stag, what material do ya'll favor for grips for you Single Actions? Colts and others?
I read many years ago of a collector of Weatherby rifles who had them stocked in various woods. I decided to do a similar thing with my Ruger Single Actions. Walnut, of course, but went with ebony, mesquite, rosewood etc.
Here is mesquite on a Ruger Blackhawk, by Cary Chapman: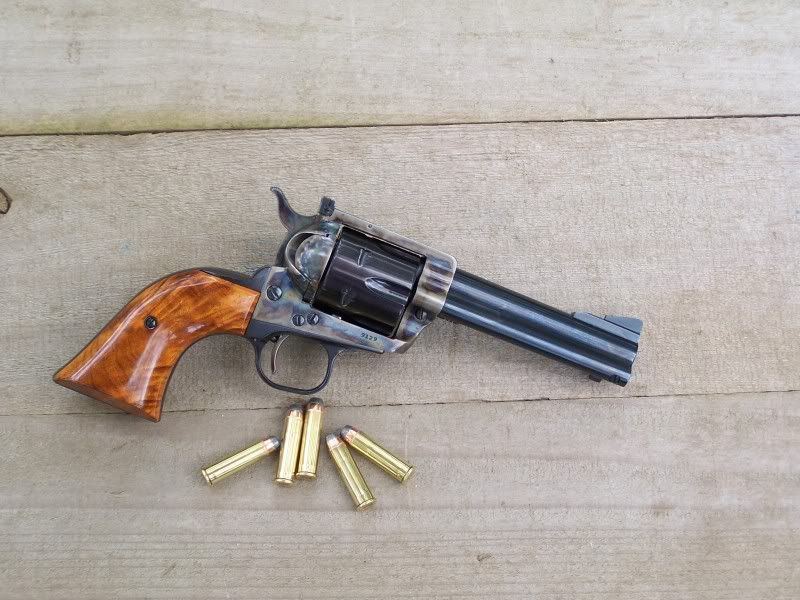 Walnut on a New Model Blackhawk .45 Colt by Lett:
And home made walnut on a Colt SAA: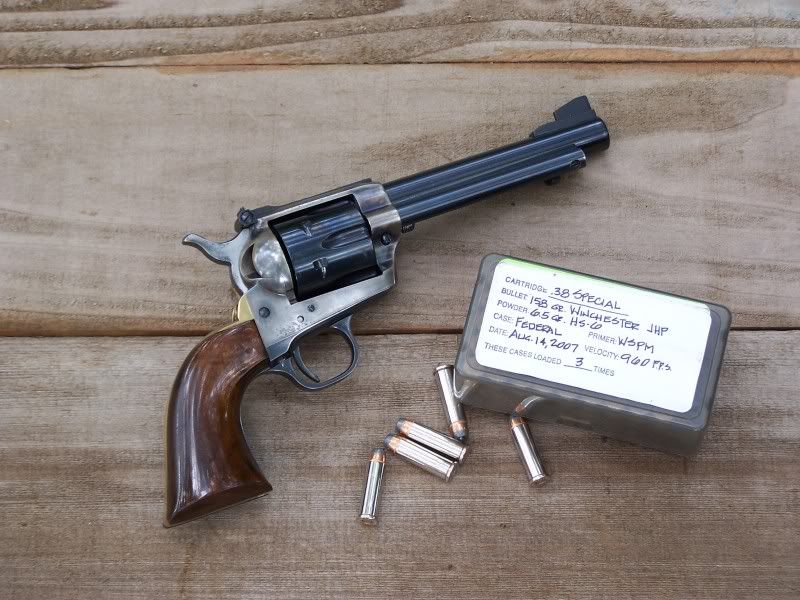 Photos accepted!
Bob Wright