Discussion Starter
•
#1
•
I see Woodsman pistols are popular this week, so I'll play. I just picked this up today.
This is a 1939 Woodsman that spent decades sitting on a shelf in a garden shed in Texas. Apparently there was no humidity in that part of Texas, as this gun has zero rust or corrosion and is none the worse for sitting in that shed.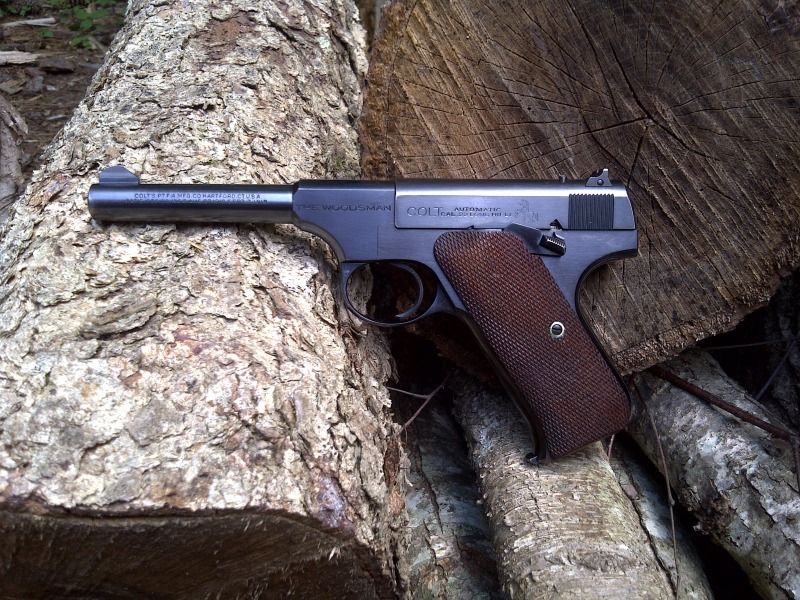 The pistol appears to have been shot very little, and has extremely minor wear. A small amount of bluing loss near the muzzle.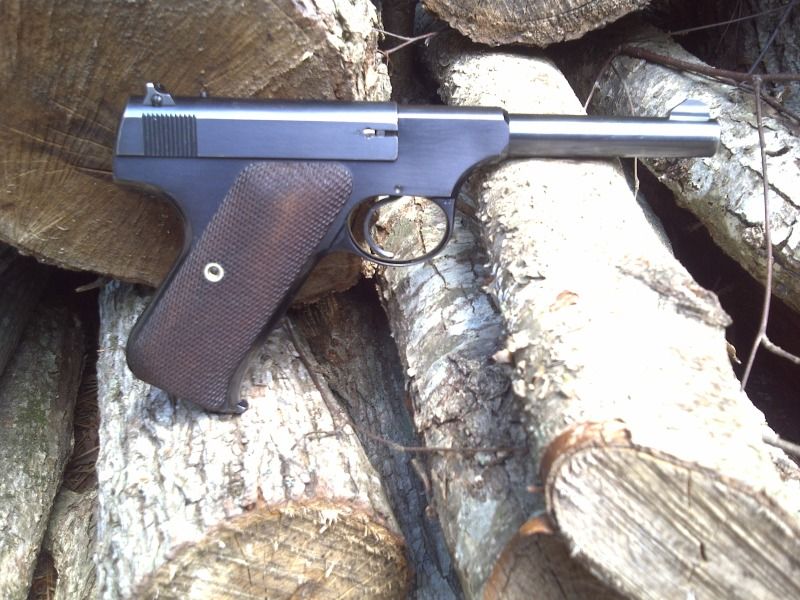 The glare in this shot is pretty bright and has washed out the minor bit of bluing wear just around the muzzle on the right side.
The only other wear, not pictured, is to the top of the slide where the gun rubbed in the box. It's difficult to see unless its seen in bright light. More visible is on the backstrap, from being handled, but this is also quite minor.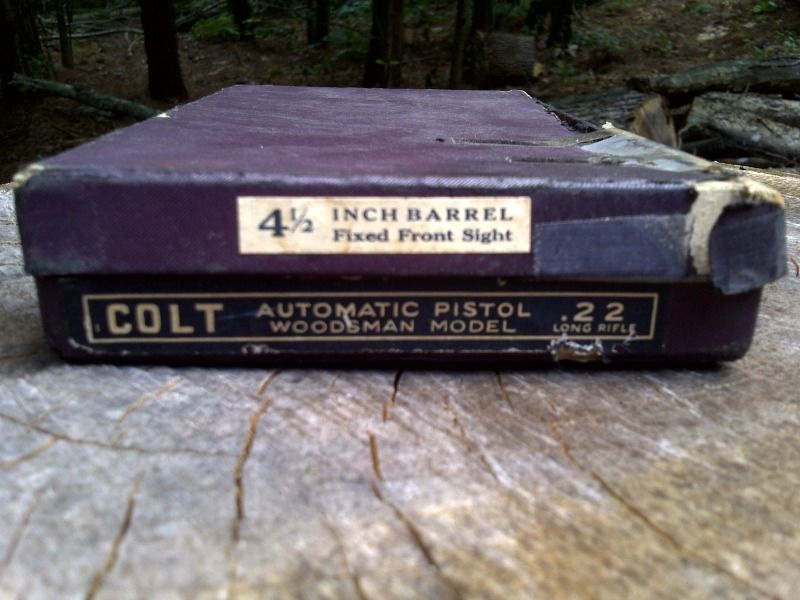 Unfortunately, the box suffered more wear, with the front edge of the box top held on (crudely) by some tape. However, the label is nicely preserved. Hopefully I can find a post in the Forum that will explain how to repair the box-edge.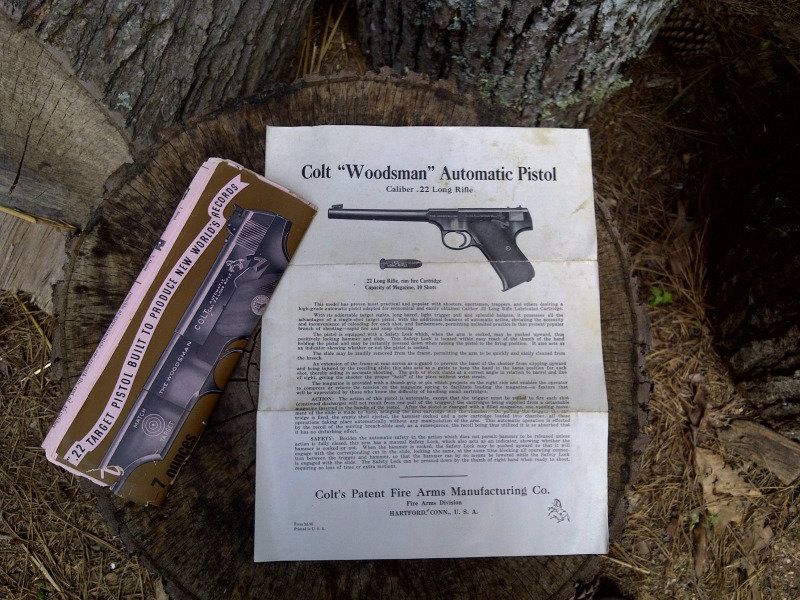 The gun comes with paperwork. The instruction sheet for the gun is in great shape. Unfortunately, the brochure for the Target Woodsman and other Colt guns is very brittle and starting to fall apart. I don't dare open it.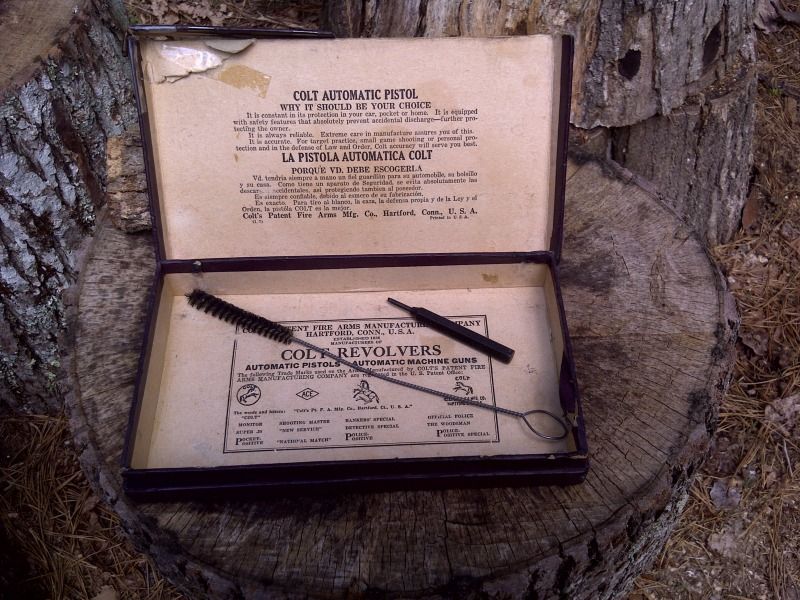 It also comes with tools! Oh yeah, and the original magazine as well.
This is my first Woodsman. I haven't shot it yet, and am undecided as whether I should, since it appears to have been very little used.
The gun is smaller than I expected, but it fits in the hand very well, and is a natural pointer. It seems to be made for my hand. I'm not sure if I'll be able to resist shooting it.